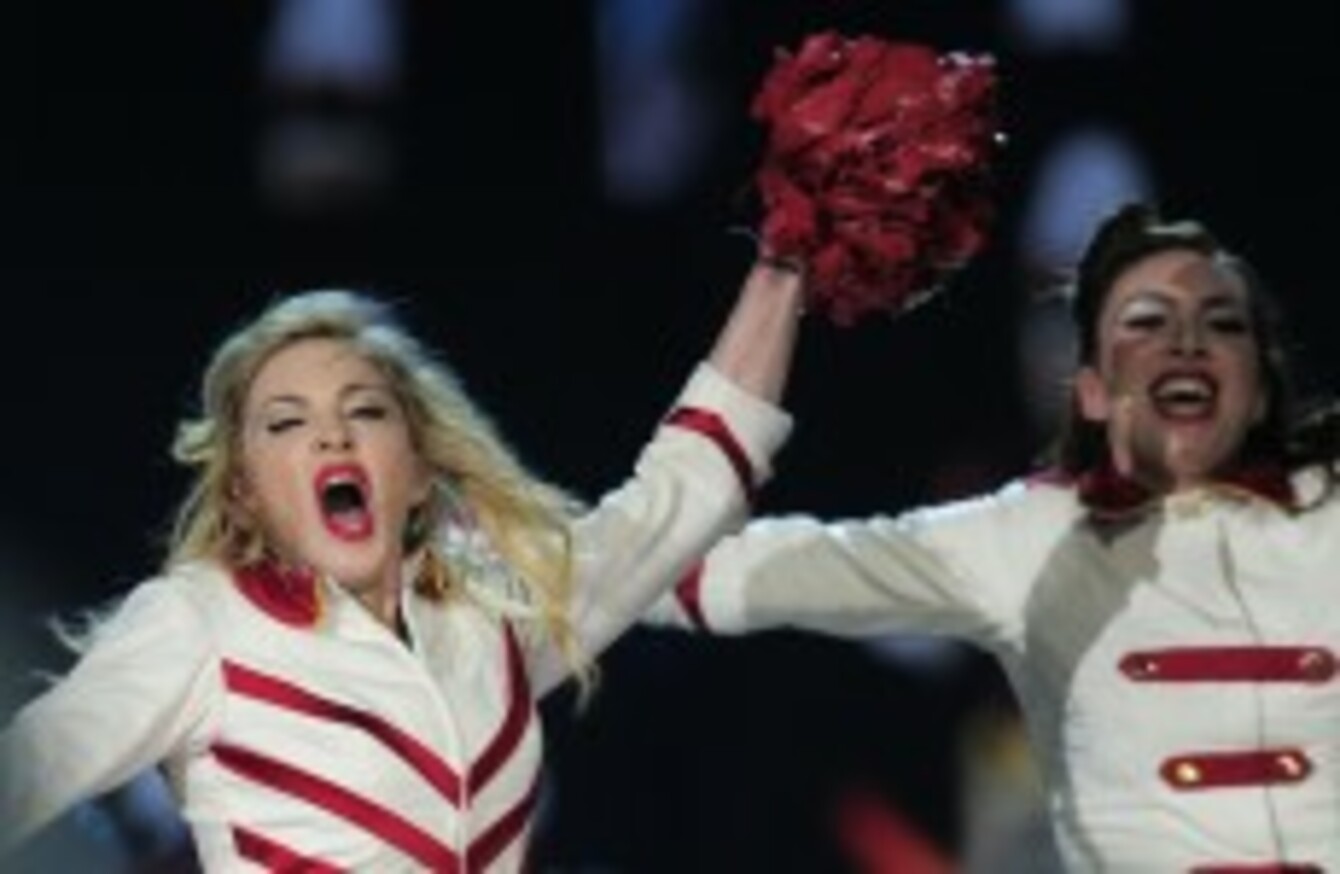 Image: AP Photo/Manu Fernandez
Image: AP Photo/Manu Fernandez
MADONNA HAS BECOME the latest music star to voice her support for Russian protest group Pussy Riot.
The singer, who is performing in Moscow as part of her world tour, said that she hoped that the three women on trial are free soon, and that it would be a "tragedy" if they were imprisoned.
"Obviously I believe in freedom of speech and I'm against censorship, so I hope that the judge is lenient with them and that they are free soon," she told Associated Press.
Throughout my whole career I've always promoted freedom of expression, freedom of speech. So obviously I think that what happened to them is unfair.
I hope they do not have to serve seven years in jail. That would be a tragedy.

I think art should be political. Historically speaking, art always reflects what's going on socially. So for me, it's hard to separate the idea of being an artist and being political.
Madonna joins Pulp singer Jarvis Cocker, Scottish band Franz Ferdinand, Anthony Kiedis of the Red Hot Chili Peppers, Sting, and Pete Townshend of The Who who have already called for the imprisoned women to be released.
Two weeks before Russia's controversial March election in which Vladimir Putin was once again elected as predient, five members of the punk protest group stormed the pulpit of Moscow's main Orthodox cathedral and chanted "Mother Mary, drive Putin away".
Three of the women were arrested by security almost immediately.
They face up to seven years in jail if found guilty of charges of hooliganism.
The BBC reports that the Russian state prosecutor has today called on the court to impose a three year jail sentence on each of the women. A prosecutor said they had "set themselves up against the Orthodox Christian world".

(Video: gazadvd2000/YouTube)