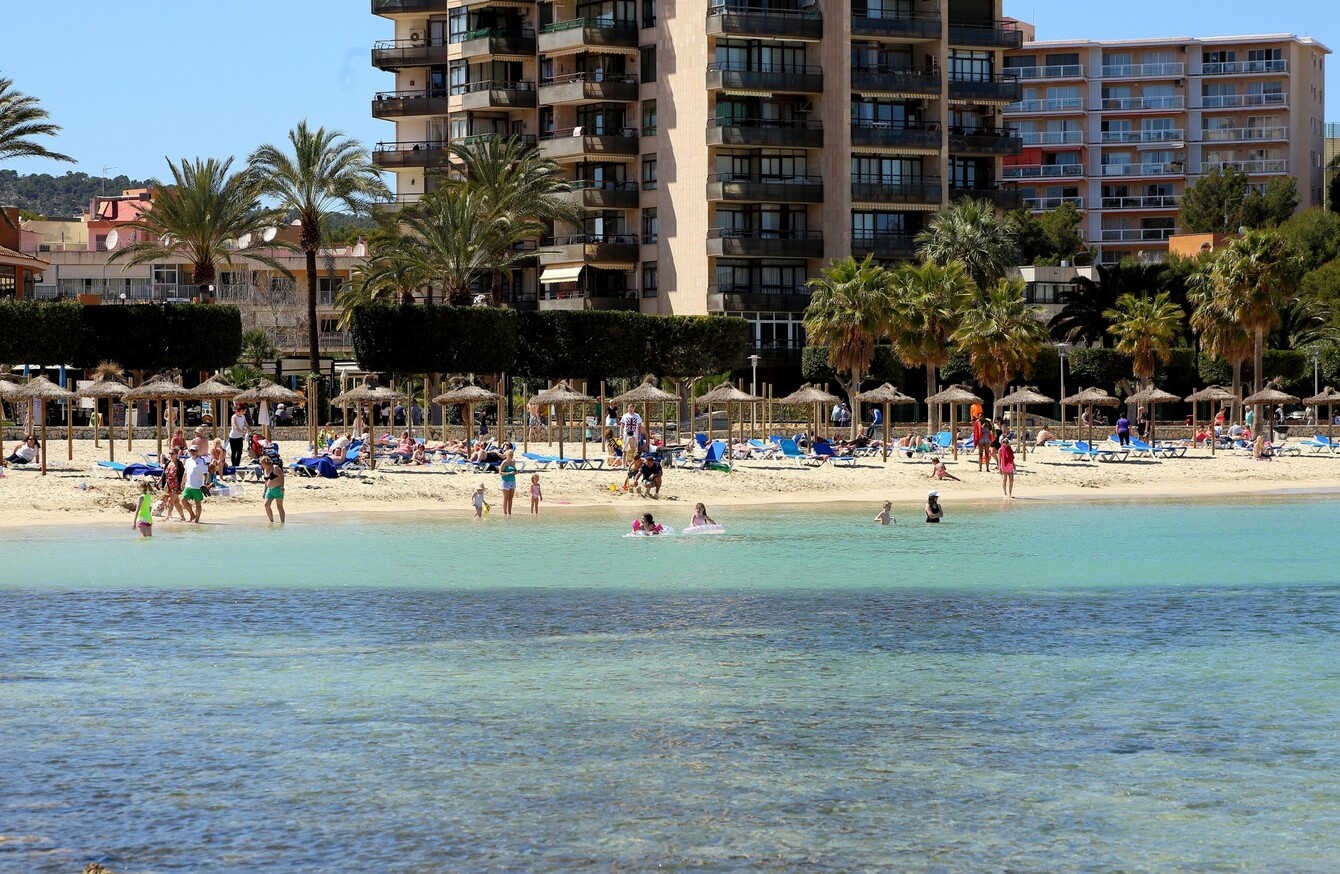 Image: Shutterstock/tviolet
Image: Shutterstock/tviolet
THEY'RE YOUNG, MOSTLY British, on holiday, drunk and sometimes high, and they decide to jump from their hotel or apartment balcony into the pool. But some miss and end up in hospital…or worse, dead.
The so-called "balconing" craze has taken off to such an extent in Spain's Balearic Islands that doctors at the Son Espases hospital in Palma de Majorca – a major trauma centre – decided to study what they call an "endemic" phenomenon.
"It's only the tip of the iceberg of a major phenomenon which is low-cost tourism involving young people who come here for the sun, beach and to consume alcohol in excess," says Juan Jose Segura, a surgeon and the study's lead author.
"All these people run the risk of suffering various accidents, traffic accidents, bar brawls… Everything revolves around alcohol consumption."
€1.5 million
The 2010-2015 study only covers patients who were treated in hospital and not those who died while "balconing" – a term that refers to people who throw themselves into pools or fall while trying to get to another balcony or simply leaning over.
Altogether, the hospital treated 46 patients during that time, more than 60% of whom were British, followed by Germans and then Spaniards, the study found.
Only one woman was involved, all the others were men, aged 24 on average.
The fall itself was from an average height of eight metres.
Alcohol was involved almost every time, and in close to 40% of the cases, drugs also played a role.
Altogether, the craze has cost €1.5 million in hospital fees, says Xavier Gonzalez, head of surgery at Son Espases who also participated in the study, as patients can remain in intensive care for a long time, some ending up paraplegic.
It is unclear exactly how many people have died from "balconing", but Spanish media have reported more than a dozen deaths over the past five years.
#Open journalism No news is bad news Support The Journal

Your contributions will help us continue to deliver the stories that are important to you

Support us now
"Initially… we had expected to find that these people had some sort of mental problem, or that they drunk a lot of alcohol on a daily basis," says Segura.
"But no, these are normal guys who in a festive context take bad decisions."
"Balconing" also happens on Spain's northeastern Costa Brava, but it is most prevalent in the Balearic archipelago, which includes Magaluf and Ibiza among its famous resorts which attract millions of visitors every year.