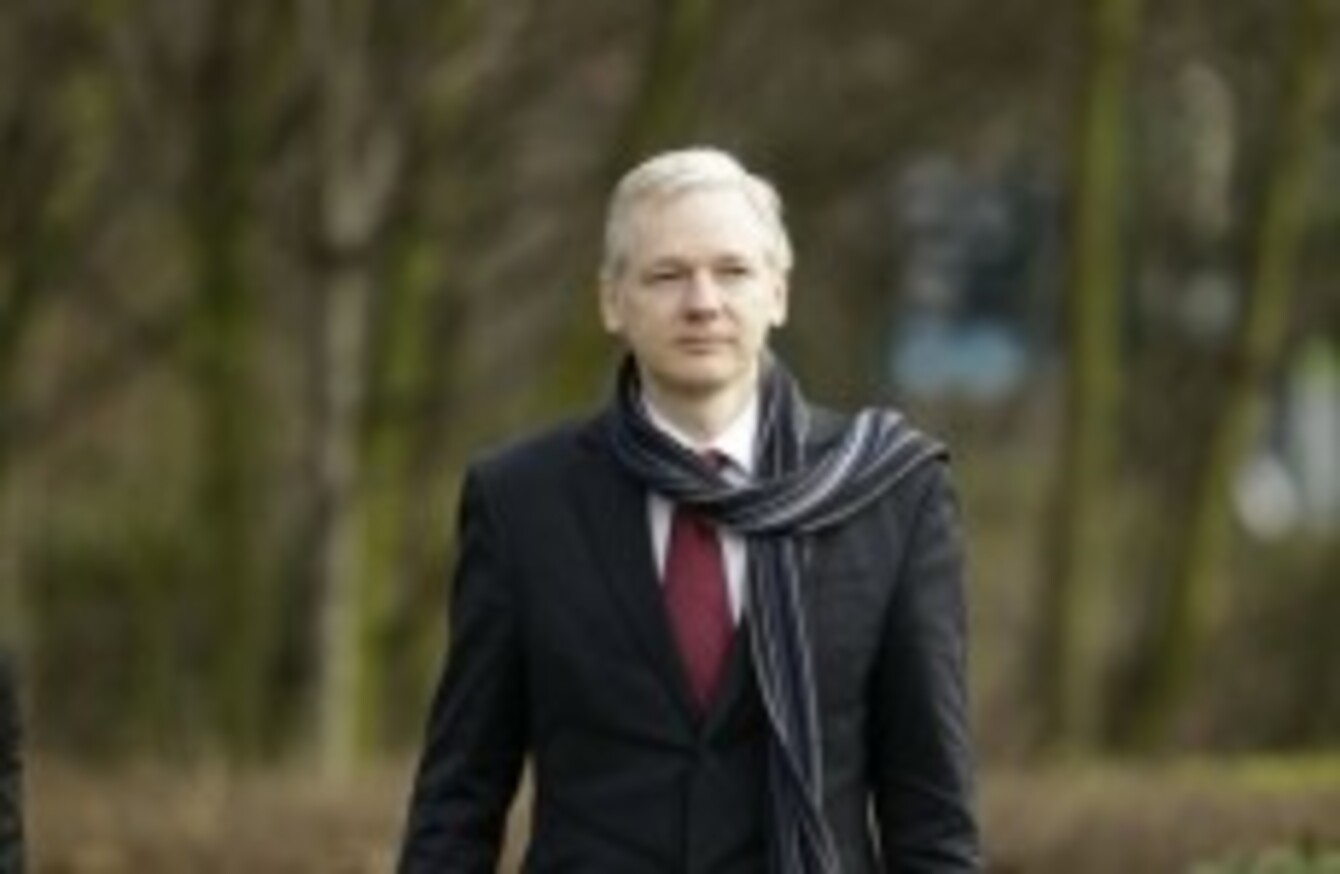 Image: Matt Dunham/AP/Press Association Images
Image: Matt Dunham/AP/Press Association Images
WIKILEAKS FOUNDER Julian Assange has accused "Jewish" journalists for subjecting him to negative media coverage, according to the magazine Private Eye.
Following the publication of an earlier report in the magazine, which indicated that a Wikileaks Russian associate was an alleged Holocaust denier and antisemite, Assange rang the editor Ian Hislop to set things straight.
Subsequently, Private Eye ran an article entitled "A Curious Conversation with Mr Assange" claiming that Assange had accused the magazine of working in collusion with a group of journalists from the Guardian – all of whom "were Jewish". When Hislop pointed out that the editor of the newswpaper, Alan Rusbridger, was not Jewish, Assange allegedly replied that Rusbridger was "sort of Jewish".
The article also alleged that the Guardian had failed his "masculinity test" and reporters had "behaved like gossiping schoolgirls".
Assange released a statement denying the allegations last night, saying that Hislop had "distorted, invented or misremembered almost every significant claim and phrase".
"In particular, 'Jewish conspiracy' is false, in spirit and in word," he stated: "It is serious and upsetting. Rather than correct a smear, Mr. Hislop has tried to justify one smear with another. That he has a reputation for this, and is famed to have received more libel suits in the UK than any other journalist as a result, does not mean that it is right. WikiLeaks promotes the ideal of "scientific journalism" – where the underlaying evidence of all articles is available to the reader precisely inorder to avoid these type of distortions. We treasure our strong Jewish support and staff, just as we treasure the support from pan-Arab democracy activists and others who share our hope for a just world."