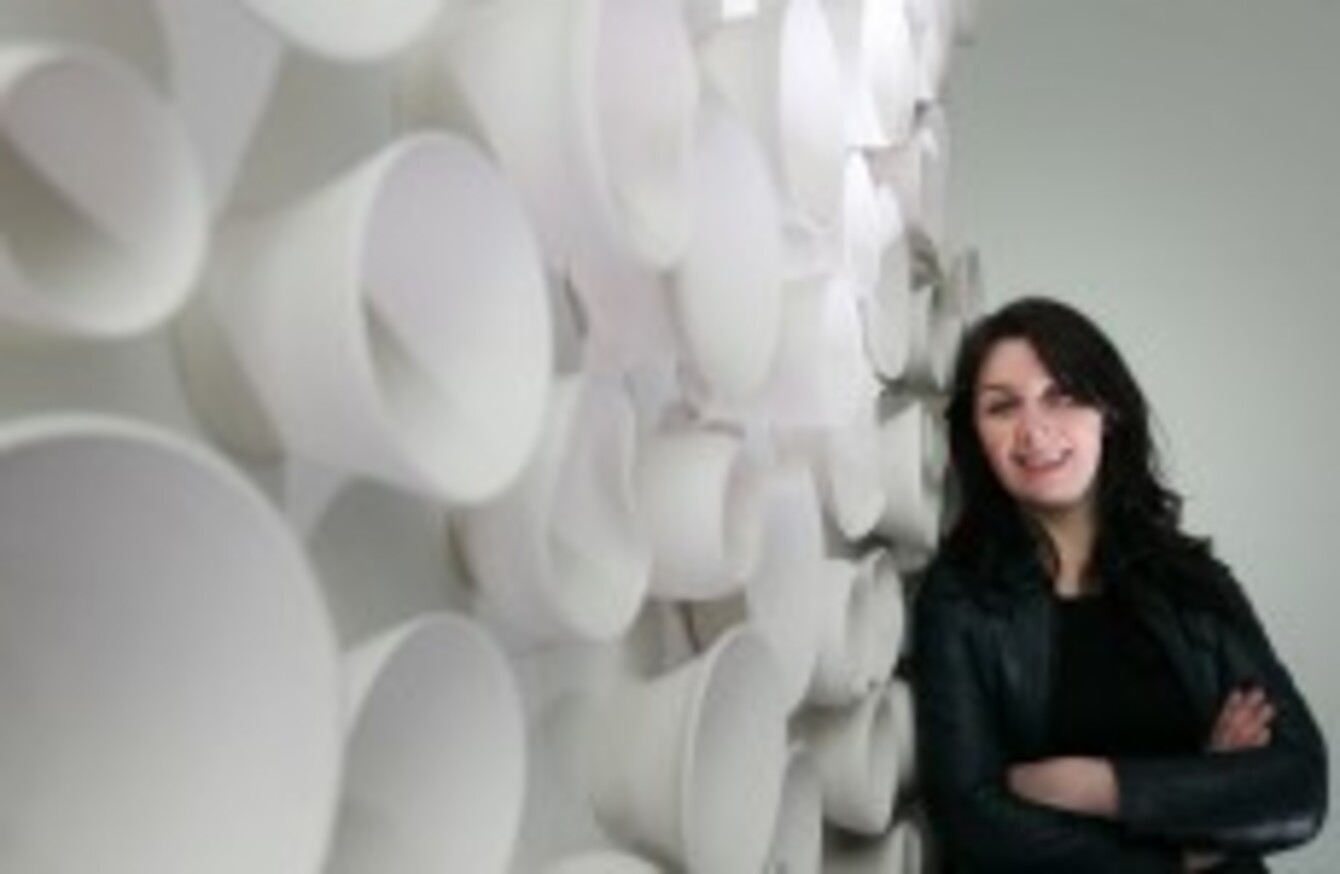 Olga Fitzpatrick with her piece 'Memory Vessels: A Few Among Many'
Image: Sam Boal/Photocall Ireland
Olga Fitzpatrick with her piece 'Memory Vessels: A Few Among Many'
Image: Sam Boal/Photocall Ireland
AN ARTIST WHO created a piece based on the stories of women held in Magdalene laundries says she wanted to allow their voices to be heard.
Olga Fitzpatrick's work has been shortlisted for the Undergraduate Awards and is one of nine entries which went on display in Dublin last night.
The artwork, which measures 8 feet by 8 feet and took a year to make, is made up of more than 100 clay vessels from which pre-recorded stories about life in the laundries  can be heard. The stories, which were recorded by actors, are made up of memories, both real and fictionalised, based on the experiences of women held in the institutions.
The voices are deliberately low to encourage people to really listen to the stories. Some of the vessels are silent because "some of the women were silenced, their voices weren't heard," says Fitzpatrick.
"I was always amazing by their story and how these women never had a voice," she told TheJournal.ie. "The piece is just like listening to a play. These women are speaking of their memories, and it's all about their stories and the narrative".
Olga was one of ten artists who made the shortlist for the visual arts category of this year's Undergraduate Awards. The piece featured in her degree show at IADT.
The ten shortlisted entries from the Undergraduate Awards will be on show in Block T in Smithfield in Dublin until Sunday.
The exhibition will feature a cross-section of media ranging from photography and oil paintings to knitted furniture and a full-scale house made of latex.
Olga Fitzpatrick's work Memory Vessels: A Few Among Many. (Photo: Sam Boal/Photocall Ireland)