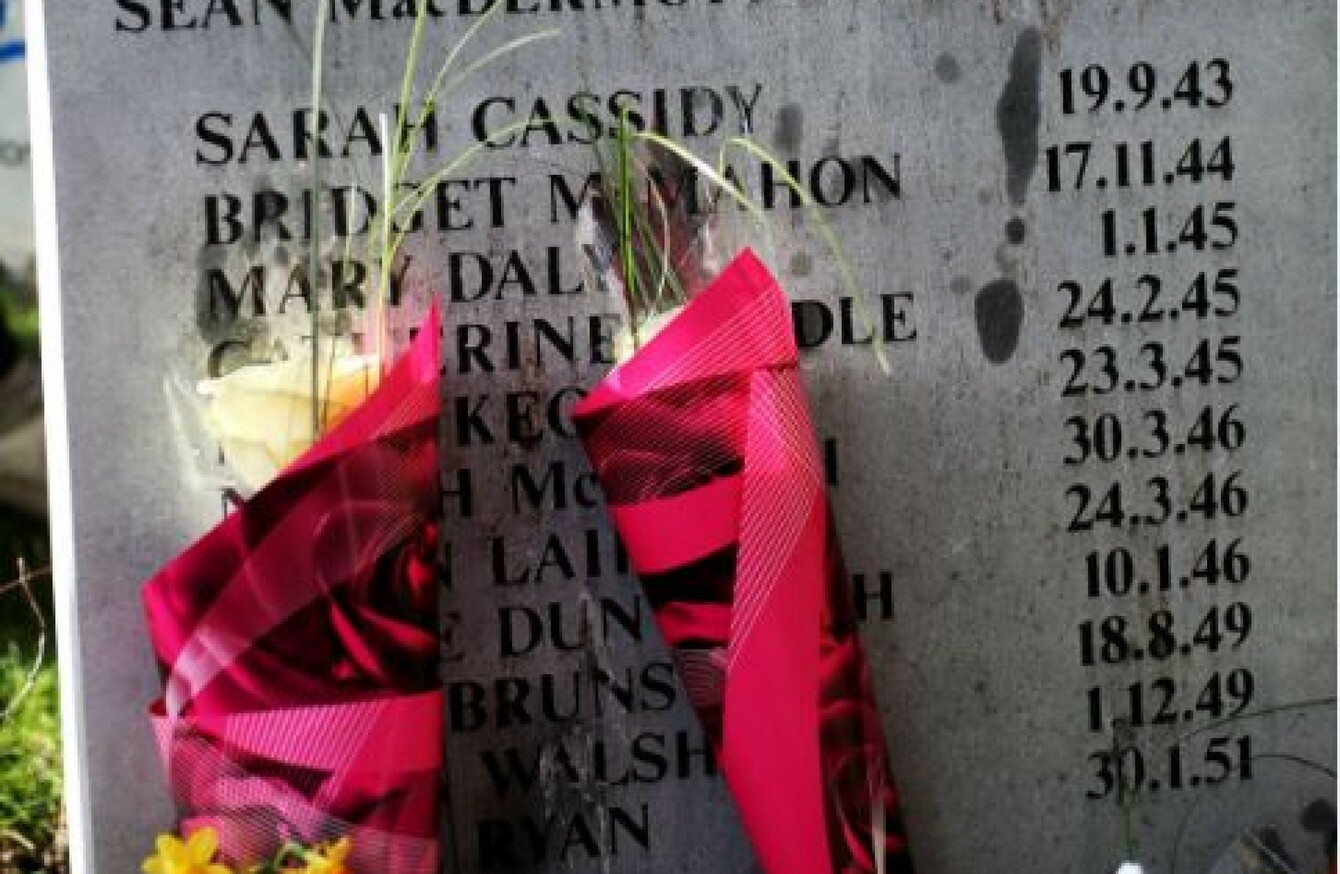 A previous Flowers for Magdalenes remembrance event in Glasnevin cemetery, Dublin
Image: Brian Lawless PA Archive/PA Images
A previous Flowers for Magdalenes remembrance event in Glasnevin cemetery, Dublin
Image: Brian Lawless PA Archive/PA Images
THE JUSTICE FOR Magdalenes Research (JFMR) group has called on members of the public to lay flowers at the graves of Magdalene women today.
Events to mark the sixth annual Flowers for Magdalenes commemoration will take place at various locations around the country where Magdalene Laundries operated.
JFMR noted there are at least 1,663 former Magdalene women buried in cemeteries in Ireland, many of whom are in unmarked graves.
In a statement the group said: "This year's Flowers for Magdalenes events hold particular significance as new property developments are planned on three former Magdalene Laundry sites at Donnybrook, Sean McDermott Street and Sunday's Well."
Tuam
The event is also likely to have an added significance given the revelation on Friday that a significant number of human remains were found in what appears to be a decommissioned sewage chamber at the former site of a mother and baby home in Tuam, Co Galway.
JFMR wants a memorial for the women to be established, as recommended in the Magdalene Commission Report.
No memorial should ever act as a means to draw a line under an issue – particularly one which remains contested – but we recognise that for some survivors, a gesture which honours their lives will mean a great deal.
Through the Magdalene Names Project, JFMR is attempting to collate a complete list of names of women who died within the laundries so the group can commemorate the women with headstones.
Details about the events being held today – in Dublin, Cork, Galway, Limerick, Wexford and Waterford – can be read here.