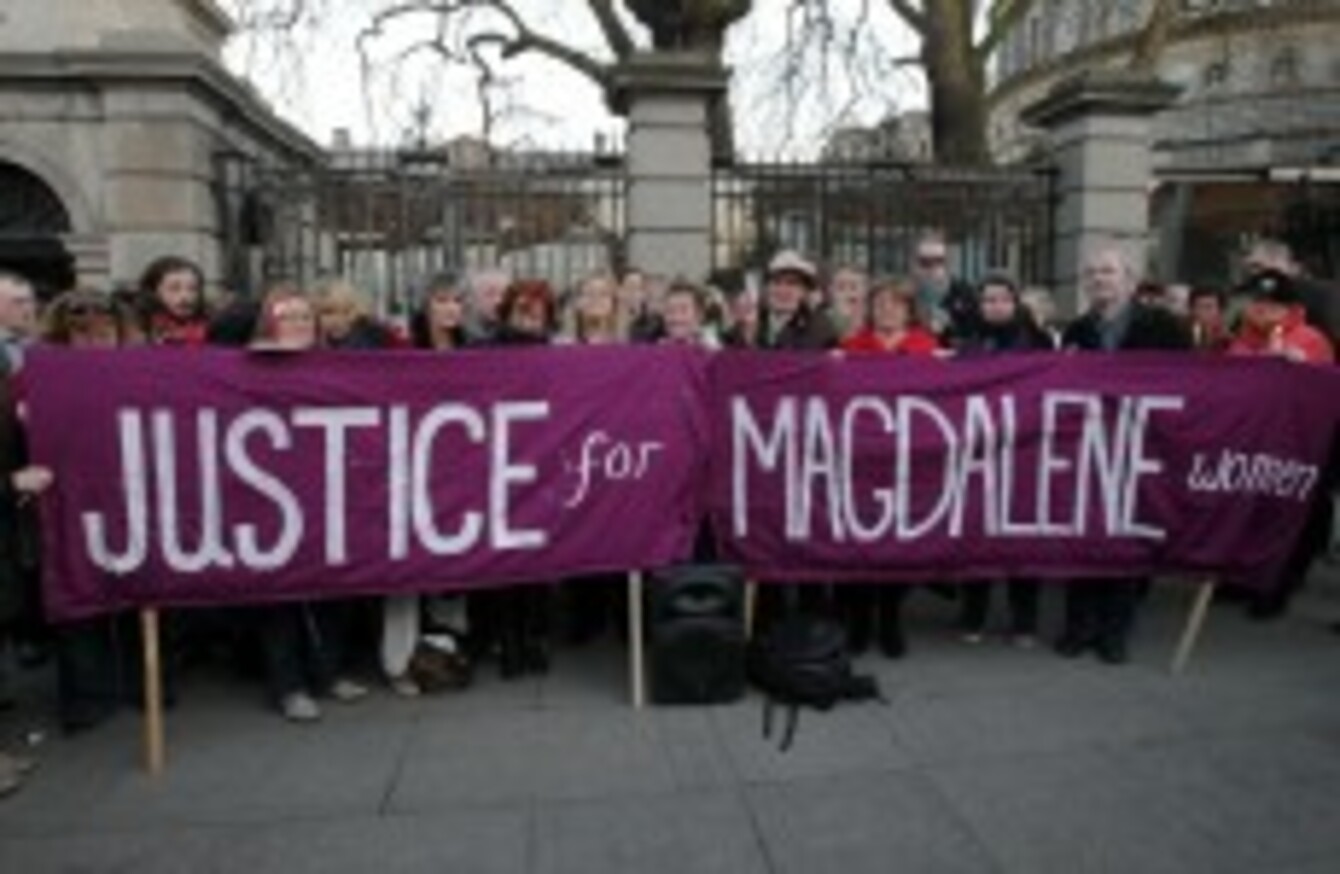 Image: Mark Stedman/Photocall Ireland
Image: Mark Stedman/Photocall Ireland
THE MINISTER FOR Justice has announced approval for legislation that will support survivors of Magdalene laundries.
Frances Fitzgerald announced that the Government has, this morning, agreed to her proposal for publication of the scheme of a new bill.
Commenting in the Dáil during Parliamentary Questions, the Minister further announced that, to date, lump sum payments totalling €12.8m have been made under the Magdalene Redress Scheme to 357 former residents of Magdalene Laundries, with further offers still being made.
The bill will give survivors:
Access to health services;
An exemption from means test criteria for certain State services and schemes (including the Nursing Home Support Scheme)
Fitzgerald added that legal provision is being made for relatives to act on behalf of any of the women who do not have the capacity to act of their own behalf.
Judge John Quirke, in his report on the Magdalen Laundries, had recommended that legislation be introduced to give the women the same entitlement as those under the Hepatitis C scheme, something that has been approved, Fitzgerald said.
"Following the apology issued in the Dáil by an Taoiseach to former residents of the Magdalene laundries, the government committed to implementing all of the recommendations made by Mr. Justice Quirke in his report."
Fitzgerald said that 754 applications have been received to date. 357 applicants have received their lump sum payment so far, at a cost of €12.8m. A further 106 formal offers have been made and letters of provisional assessment on the length of stay in a relevant institution have issued to an additional 35 applicants.
The announcement was broadly welcomed by Magdalene Survivors Together group. Spokesperson Steven O'Riordan told TheJournal.ie that they would wait until they had seen the legislation to fully welcoming it.
"We welcome it in the context that it's about time it happened. Been waiting on this over a year. Hope that what the Quirke Report promised is delivered. We will be interested in seeing the legislation."
It was also welcomed by Justice for Magdalenes Research (JFM Research), which said that it expects government to extend healthcare to women outside the jurisdiction.
The government said this evening that 146 applicants to the scheme are living abroad with around 131 of these resident in the UK. It is intended that the State will cover health insurance costs for survivors living in other jurisdictions.
It added that it is concerned about the situation of the many Magadalene survivors who still live in institutionalised settings.
"We note that half of the women who have applied to the scheme are yet to receive compensation," continued JFM Research. "Many of the women are experiencing distressing delays and roadblocks in establishing dates of entry and exit, because of gaps in the religious orders' records."
It is now urging the Department of Justice to search all other relevant public records and to advertise the circumstances in which sworn affidavits will be accepted in cases of missing records.
- Additional reporting Aoife Barry and Hugh O'Connell