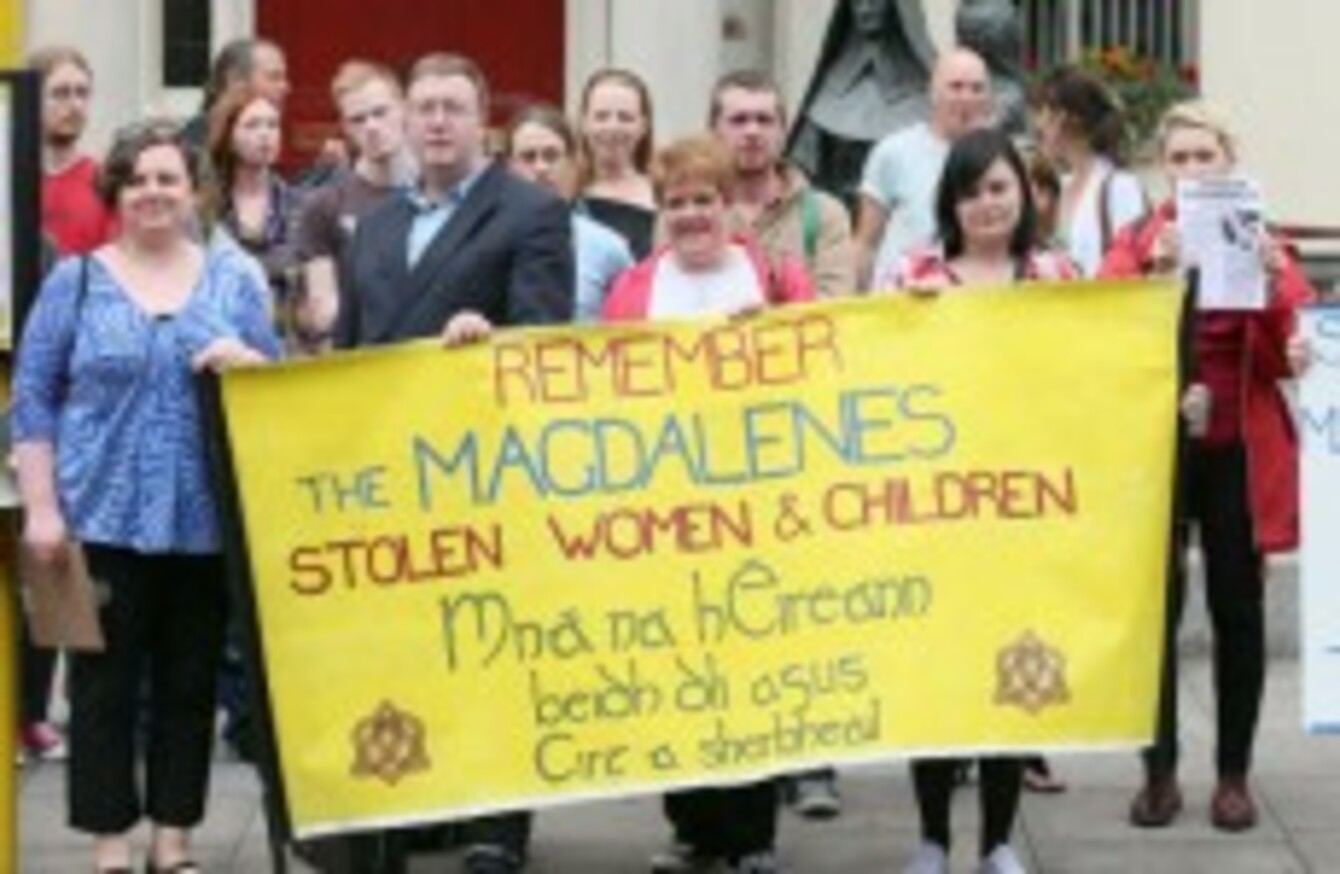 Image: Laura Hutton/Photocall
Image: Laura Hutton/Photocall
Updated: 11pm
WOMEN WHO WORKED in the infamous Magdalene laundries have said that new healthcare support packages for survivors fall short of what they had been promised.
Minister for Justice and Equality Frances Fitzgerald announced today that the women would be able to claim a medical card and other free supports including counselling, physiotherapy and chiropody from 1 July, under the Redress for Women Resident in Certain Institutions Bill 2014.
Fall short
But the measures fall short of recommendations made by Justice John Quirke in 2013, according to Magdalene Survivors Together, a group representing 165 survivors.
Steven O'Riordan, head of the group, said: "The biggest fear the women have is that most of their entitlements will be assessed. There is no guarantee they will receive extra benefits, as they will be assessed."
He added:
There is no provision for home help services and a direct liaison officer will not be given. All these were given under the [Health Amendment Act 1996 card]  and Justice John Quirke stated quite clearly the women should get the same.
Memorial
The group says it is also unhappy about the delay in erecting a Magdalene memorial and museum on Dublin's Sean McDermott Street, where the last laundry closed in 1996.
The 2013 Quirke report, which the government said it would implement, had recommended that a memorial be placed on the site.
"They seem to just want to delay everything," Marie Slattery, a survivor of the Sean McDermott Street laundry, said. "Six women from our group have passed away… It's upsetting."
Compensation
Women who worked in laundries are eligible for payments of between €11,500 and €100,000 as part of the state's scheme of ex-gratia payments.
But lump sum payments have been capped at €50,000, with the remainder of owed compensation released in weekly payments.
To date, €18 million has been paid to survivors, with decisions still to be made on 86% of 776 compensation applications.