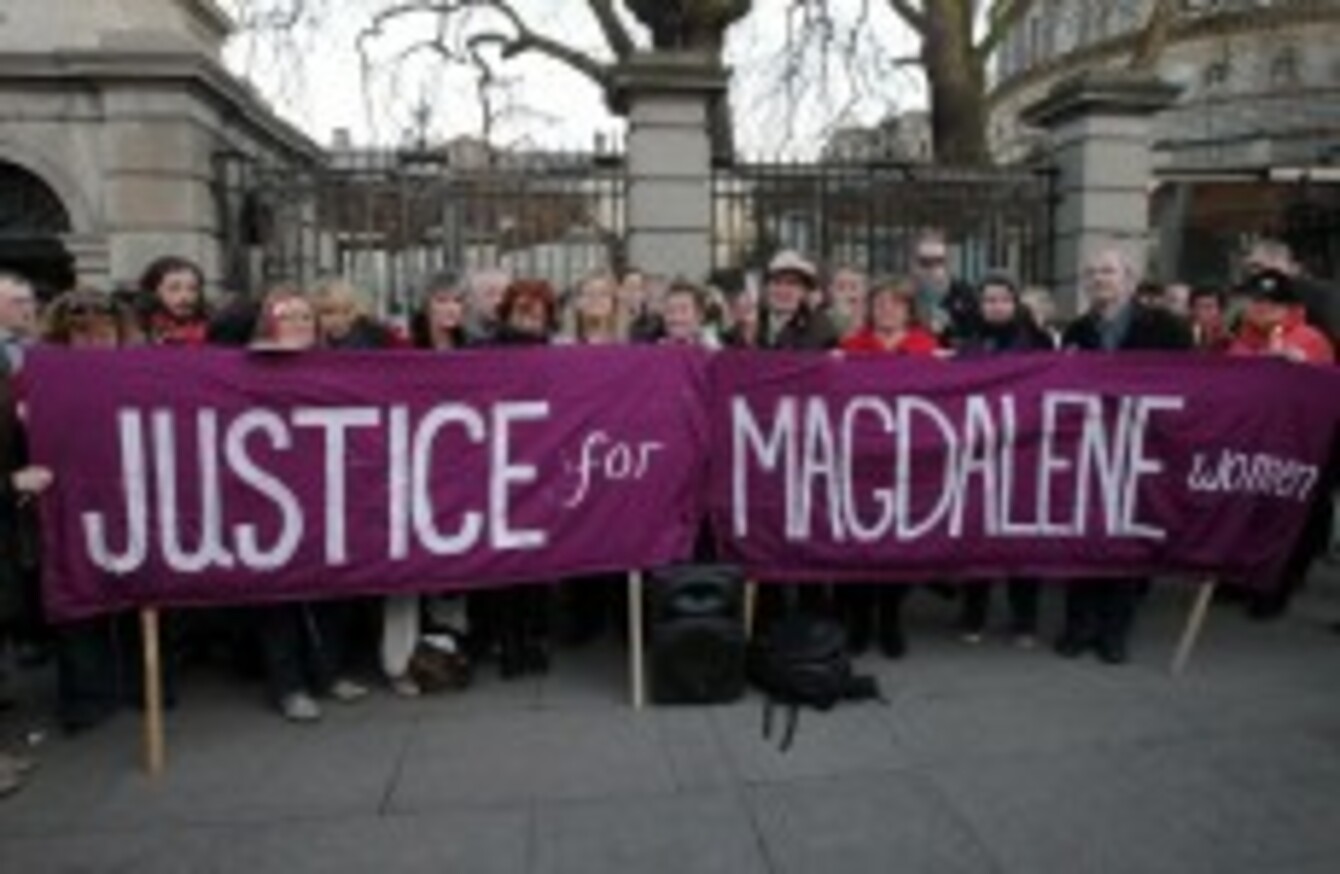 File photo
Image: Mark Stedman/Photocall Ireland
File photo
Image: Mark Stedman/Photocall Ireland
MAGDALENE SURVIVORS HAVE been provided with a guide to the redress scheme by a group that advocated for some of the women in their fight for compensation.
JFM (Justice for Magdalenes) Research, the survivor advocacy group, has published the Survivor Guide to Magdalene Restorative Justice Scheme. It said that a number of survivors had expressed difficulty in filling out the application form for the compensation.
Entitlements
JFM Research said the guide aims to assist survivors in understanding their entitlements under the scheme developed by Mr Justice John Quirke and announced by the government on 26 June.
Mr Justice Quirke recommended in a report that the Magdalene survivors should all receive cash payments in the range €11,500 (if their duration of stay was three months or less) to €100,000 (duration of stay of 10 years or more).
If the cash payment due is above €50,000, Justice Quirke recommends that it should paid in the form of a lump sum of €50,000 plus an annual payment related to the notional remaining lump sum, to be paid weekly.
The members of JFM Research have been assisting the 40 survivors in contact with them since JFM left the political arena in May 2013.
It said today:
Some survivors have expressed difficulty in understanding their entitlements under the Magdalene Restorative Justice Scheme and have sought assistance with their applications. Therefore JFM Research has compiled this guide to inform, empower and enable survivors and provide guidance in filling out the application form for the scheme for those who are interested in availing of it.
According to JFM Research, the guide's aim is to provide information "in an unbiased manner to enable survivors to make their own decisions about participating in the scheme".
A number of survivors have indicated that they have difficulty in accessing their records from the religious orders and JFM Research has provided a sample letter at the back of the guide to assist them with this.
The guide will also be made available to survivor groups, including those specifically representing Magdalene women, as well as relevant NGOs, Citizens Information Centres and family resource centres.
JFM Research said that the guide is "intended solely as an aid to survivors and is not intended to supplant or replace any official documents" created by the Magdalene Restorative Justice Scheme or the Irish State.
Survivors who have not already registered with the scheme are encouraged to do so by phoning 01 4768660. The guide will be available to download from www.magdalenelaundries.com