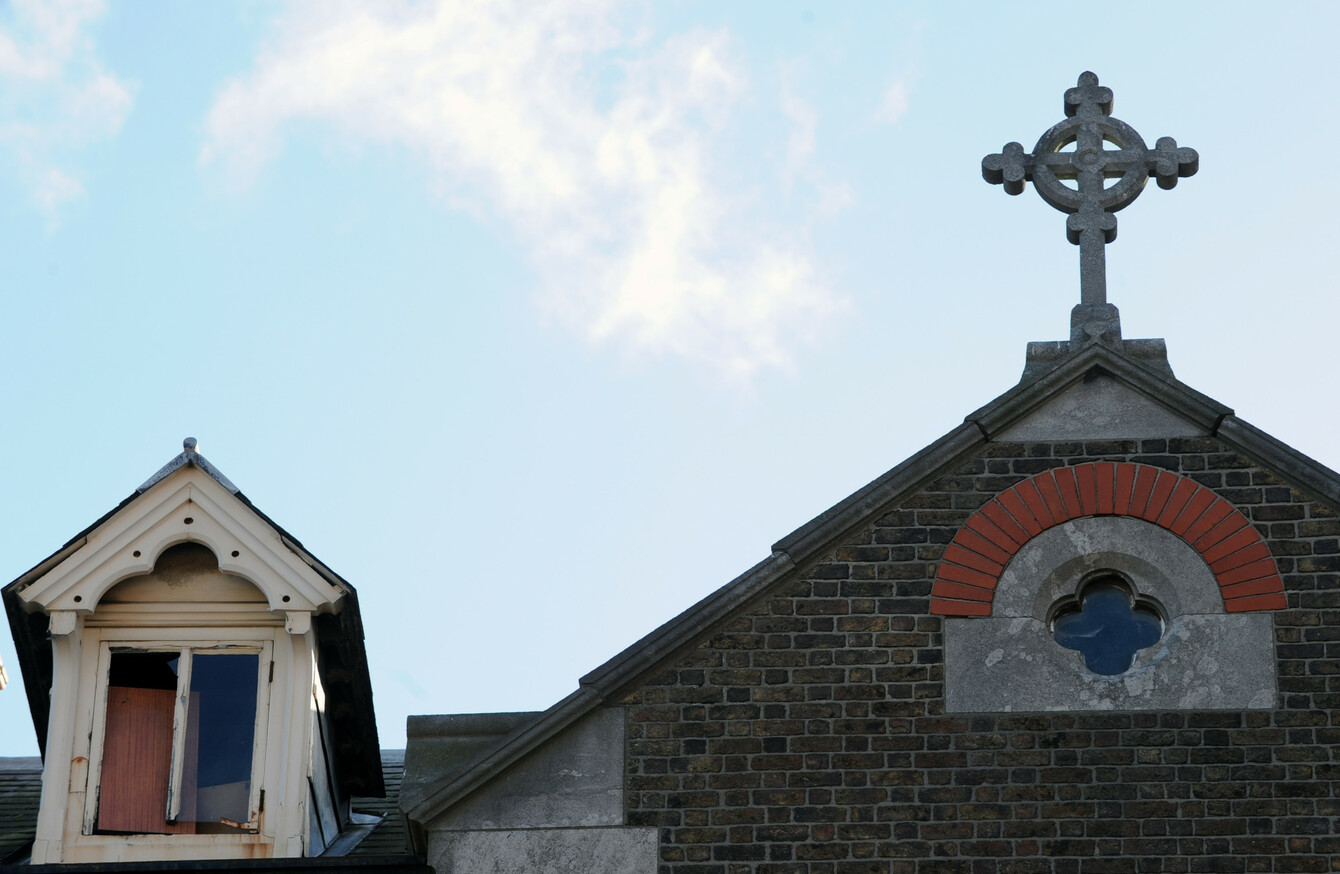 THE FIRST TIME Frances* set foot in the outside world she was an adult.
But after spending 20 years in religious institutions around Waterford, she was not stepping into a world of freedom.
Instead, she would be taken by a man she didn't know and forced to work for an order of nuns in a Dungarvan hospital. It was the beginning of a series of events that would see her abducted and placed in a Magdalene laundry.
The beginning
Frances' story begins in a field in Waterford. At three weeks old, she was left there by her mother.
She will never find out why. Whatever the reasons, she was found by a local farmer, who handed her over to authorities.
Like many children of that time in those situations, she was placed in an orphanage at the age of two. For a child with no roots in the outside world, no family, the Good Shepherd orphanage became a place of normality.
I never asked any questions because I didn't think there were questions to be asked. I never asked 'How long am I staying here?' or anything like that – you just go on with life. This was normal to me – it was my home.
However, that "home" as it became was nothing like what most of us think of when we think of home.
"It was an absolutely horrendous place to be in. I remember when I was around nine years old, we were trained to clean the convent. We had to put heavy towels over our shoes and wax the floors. We would wax, polish, clean – hard work for a little child."
Reliving these years, Frances tears up. But she regains her composure because she wants her story to be known. Her story is one that is difficult to hear, but achingly familiar.
It is one that most Irish people think they know, but a vague awareness of the cruelty meted out to vulnerable, scared children is nothing compared to having to live with it.
Searching for memories, Frances easily finds examples of the abuse she suffered.
"There was no sexual abuse, but there was verbal abuse, physical abuse, mental torture.
At an older age – I was maybe 15 or 16 – me and another girl were running up the stairs and we turned on and off lights. The nun caught us and brought us downstairs and made us put our hands on electrical panels to get an electric shock.
"That was one of the punishments we suffered. We were punished for everything. They used to say that our punishment was for the sins of our mothers and fathers. But I'd never met my mother and father.
I used to ask the nuns why other children had people come to visit them and I didn't, one of the nuns told me, 'You're a lost soul and that's how you'll always be.'
An institutionalised, scared child, Frances wet the bed until her teens. This was a transgression met with violence from the nuns.
"If you wet the bed, you'd get up in the morning and say your prayers. The nun would then say 'Anyone who has a wet bed, put your sheets on your head'."
The girls who had wet their beds would be forced to walk the length of the dormitory to the nun, who would whip them with her belt. Not as a punishment, but as a reminder that the children would be beaten in the evening.
We got cute then, though. We would put the sheets under the mattress and lie on the oil sheet of the mattress. So if you did wet the bed, you'd wipe it with the vest you'd be wearing.
"We had to do things like that because we were petrified.
"If you wet the bed four nights in a row, you would have to take a cold shower."
In the cold shower, the beatings continued. Under an icy flow of water, wearing heavy cotton undergarments, the children would be hit with a belt or a cane, depending on which nun was doing the beating that day.
Somehow, Frances finds it in her to mention that not all nuns were cruel and that she believes the nuns who handed out physical abuse to her and others were acting on orders "from whoever was in charge".
Leaving school
Frances left the school part of the orphanage around the age of 13 and began to work for the Ursuline order.
That, she says, "is when things got really bad".
Forced to work in the bakery and kitchen for no pay, she and the other older children would become regimented in a routine of Mass, breakfast and work.
The food was not good. You had no access to food outside of meal times. We would go into the garden and go to the shores and lift them up and put leaves into whatever was there and eat it.
The girls would work "constantly, until we nearly fell down flat".
Told by nuns that she was "delicate" and "not fit for the outside world", Frances was kept in the convent until she was 21.
It's only now that I have spoken to other women that you realise – if you had nobody, nobody missed you.
Life in the orphanage was rarely punctuated by forays into the outside world, save for walks around the local area on occasion.
"When I was getting older, the beatings stopped and, in a way, I was happy because I wasn't being beaten."
In fact, so institutionalised was she that when the call came to leave the convent, she begged to stay.
"I was told to go see the Sister and my first thought was 'I've done nothing wrong, has someone blamed something on me?'
"When I got into room, she was sitting there and there was a coat and an outfit hanging up, which she told me to try on. I had no idea what was going on.
I says 'Am I leaving?' and she says 'You are'. I was that far gone that I started crying and begged to stay.
"One day, clothes on me and I was sent away.
All she said was 'Don't fall'. It was only a couple of years ago that I realised she meant don't get pregnant.
Leaving the convent through the back gate, Frances met a local man in a red van. He was under instruction to bring her to a chemist's shop in Dungarvan.
There, more nuns arrived and Frances was taken to a hospital in the town to work as a domestic worker.
While the work was paid, she was determined to get out from under the control of nuns, so she walked out and hitched a lift out of Waterford.
Dublin
In the capital, Frances slept behind a cafe on O'Connell Street before getting a job in a hospital in Glasnevin.
After meeting some workers from St Vincent's Hospital at a dancehall, she applied for and got a job there.
After a number of months working in the hospital, Frances felt at ease. But that was not to last.
"I'd never forgotten what happened – but I was happy. I would just tell people I was from Waterford.
It was a different order of nuns who ran St Vincent's and I said to one of them that I had run away from the Good Shepherd's – I didn't know there was a connection.
"I'd been at St Vincent's four months when Sr Kevin asked me to serve the nuns in the dining room. I'd done this before so thought nothing of it.
When I had served them, the next thing, the door opened and all I could see were three nuns from the Good Shepherd Order. I didn't know them and thought they might be visitors.
"I served them and one of them asked me my name.
"They told me I was coming with them. They pulled me out of the back of the hospital and put me in a car. One driving and one on either side.
"I told them I was happy where I was and they said 'No, the outside world is not for you'."
From there, Frances was driven to a Magdalene laundry in Limerick – she didn't know the word then, but she does now: she was abducted.
All the way down to Limerick, I was asking to go to the toilet because I was thinking I'd run out in front of a car or a lorry. I was better off dead.
"But they wouldn't stop the car."
Taken to a laundry in Limerick, she never saw the trio of nuns again.
The laundry
Ordered to strip naked, her hair cut, Frances had her name changed and was forbidden from communicating with her peers.
You were never left on your own. They gave me the Magdalene outfit and caught my stuff and hung them on a hanger and burned them.
What followed was months of hard labour and abuse.
"Everyone looks the same because we had the same clothes and haircuts – I thought I was in the army."
Frances was one of four women brought to the laundry that day alone.
I was on big machines and I'm not tall. I was very delicate looking. I had struggled with it and said it to one of the nuns. I said 'I can't reach' and she kicked a stool at me.
This part of Frances' story was recounted by then Taoiseach Enda Kenny in his apology to the Magdalene survivors in 2013.
Working 14 hours a day, praying into the small hours, the women were under the constant scope of a brutal regime.
After a number of months, Frances made the decision to escape.
"I told the nuns I wanted to be in the Legion of Mary and that they had done me a favour and saved me. From then on they trusted me and I had a key for the back of the laundry.
The laundry van would come on a Sunday and I would roll out the baskets. When the van came, me and my friend told the driver we were escaping. I'll always remember his words: 'Not another one.' But he didn't stop us.
Left on the Dublin Road, Frances thumbed back to Dublin, where she stayed with a friend in Cabra. Cleaning houses for a number of weeks, she "had to get out of Ireland", ending up in England.
London
Landing in London, Frances was a woman with very few social skills. She didn't know how to handle money, didn't know what a bank was and found trying to learn a lifetime's worth of skills difficult.
"I was trying to copy people. I was saying to people in shops that I wasn't used to the money. But I got there."
In London, Frances met the man who would become her husband and, after eventually telling him of her past, they married and now have four children.
Her story, she knows, is one of hundreds. But what binds all of the women who survived Magdalene institutions was a strength – one which Frances says she didn't know was there.
I don't know where it came from. I really still don't know. A lot of the ladies say the same thing.
Despite coming back to Ireland regularly now, she says that she turned her back on the country because of what happened to her.
"Everyone knew this went on."
She wants to see Ireland face its past.
"It's been a very, very emotional time. It's very sad, it's degrading to have to talk about it. This should all go down in history – the younger generation should learn this in school.
It should never be allowed to die – Magdalene Laundries should be remembered by future generations so that they don't happen again.
*Frances spoke on condition of anonymity, wanting to share her story