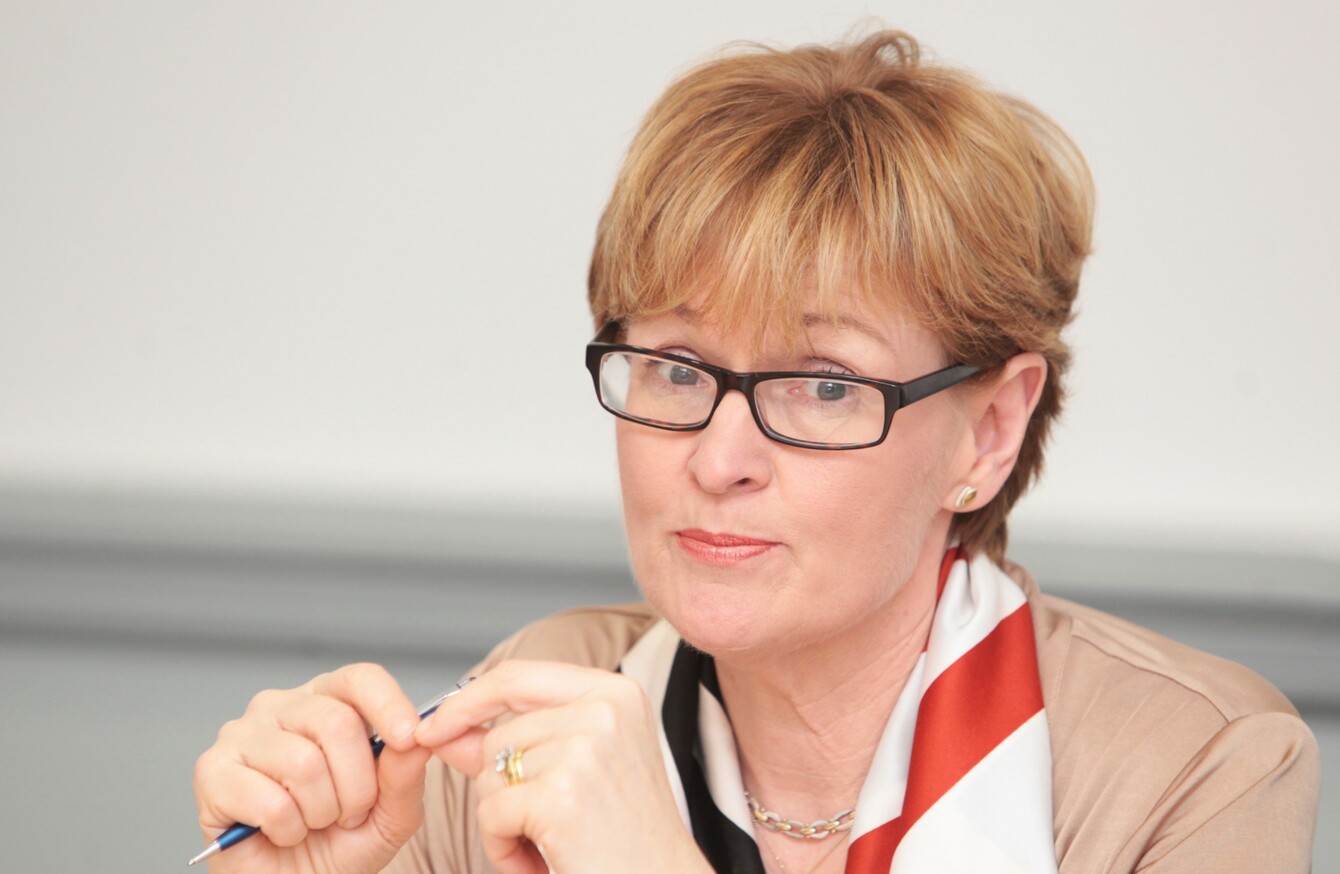 Image: Leah Farrell
Image: Leah Farrell
FINE GAEL'S MAIREAD McGuinness has announced that she will be running for the position as president of the European Parliament.
McGuinness is one of four politicians running to be the European People's Party (EPP) candidate – and whoever their candidate is, is almost certain to win the presidency.
This comes after an announcement from current president Germany's Martin Schulz,  who said he would step down as head of the European Parliament and return to national politics, where analysts say he could emerge as a rival to chancellor Angela Merkel.
McGuinness has been a Member of the European Parliament (MEP) for 12 years and represents Ireland's Midlands and North-West. During her time in Parliament, she's spoke about the hardship of farmers, saying that they've been "stressed, anguished and in pain", and has voted against the EU sheltering whistleblower US Edward Snowden.
Speaking on Morning Ireland today, McGuinness said that there were three weeks of canvassing to do and that the position was by no means secured – although she said her experience as Vice President would be a great advantage.
She also denied that others would be worried that she would be too favourable to Ireland in the Brexit negotiations, saying Ireland's problems are Europe's problems, and that there are much more pressing politics at play.
She also said that she hoped her gender doesn't influence the decision either way, saying she hoped she wasn't so much a 'good female candidate', as a 'good candidate who is a woman'.
The decision on who will be the EPP's candidate will be made three weeks from now in mid-December. In January, the entire European Parliament will vote on who the next president will be.
Announcing his departure today, an emotional Schulz told reporters in Brussels:
"I will not run as president of the European parliament for a third term next year, I will run for the German Bundestag as the head of the list of my party, the SPD, in North Rhine-Westphalia."
"It was not an easy decision, as it is an honour to be the president of the European parliament."
The European Parliament is the only directly-elected body of the European Union. Its 751 members are elected once every five years by voters across the 28 member states of the European Union on behalf of its 500 million citizens.
With reporting from AFP