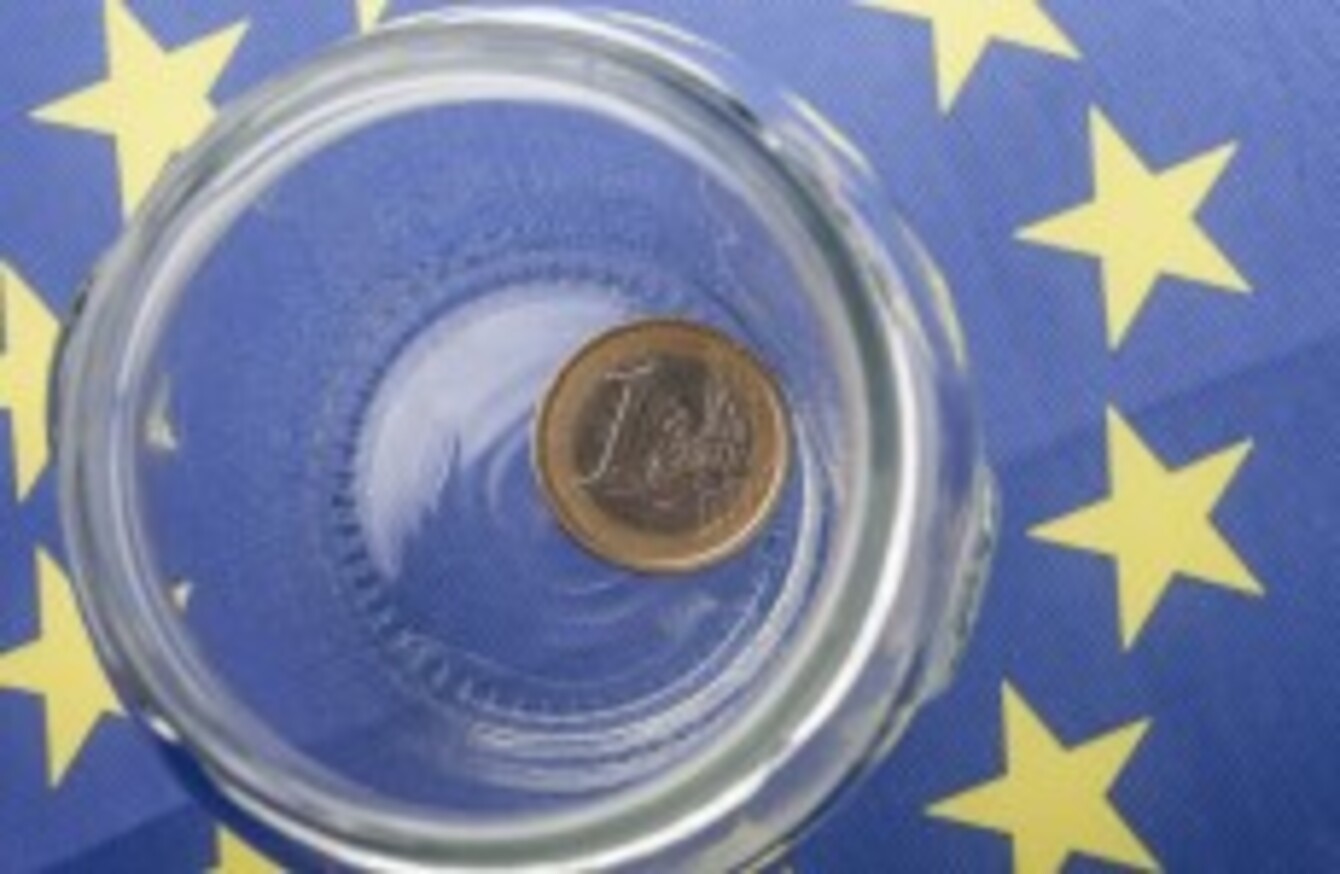 Image: Shutterstock
Image: Shutterstock
WEAK ECONOMIC DATA from Germany, France and Italy has sent shock waves through the eurozone.
The slowdown in Germany, which is seen as the economic engine of the growth in the bloc, is particularly significant. The eurozone's largest economy shrank by 0.2% in the three months to the end of June.
In a statement released this morning, Germany's statistics office said that the economy is "losing momentum".
Italian GDP growth declined by the same rate as Germany, while the French economy was treading water for the second quarter in a row, according to the French National Institute of Statistics and Economic Studies.
Figures from the official European statistics agency, eurostat, showed that GDP was again static in the eurozone, and increased only slightly by 0.2% in the EU as a whole.
Earlier this summer, the Department of Finance published figures showing the Irish economy had grown by 2.7% during the first quarter. If that trend were to be sustained into the second quarter, Ireland would be a major outlier to continent-wide trends.
Read: "Exceptional" performance makes Ireland "the fastest-growing economy in Europe"
Inflation in the eurozone also slowed, stoking fears that a package of policy measures announced by ECB president Mario Draghi in June was insufficient to prevent price stagnation.
Read: Is this the big bazooka? – €400 billion funding package announced by Draghi
The European Central Bank has a inflation target of just under 2%, which has been consistently missed in recent months.
"No bright spots"
Danae Kyriakopoulou, an economist with the Centre for Economics and Business Research, said that the Eurozone is "a step away from recovery as output in the currency bloc as a whole failed to grow over the second quarter of the year".
There are no bright spots in the picture when looking at performance in the first half of 2014 overall.
Quantitative easing would involve the mass buying of Government, and potentially commercial bonds by the ECB in an effort to stimulate the eurozone economy.
Kyriakopoulou said that the ECB's actions had proved ineffective, adding that "reality, today's data  showed, did not submit to the ECB's intentions".
This adds pressure on Frankfurt to consider graduating from June's pea-shooter stage to the bazooka that is QE.
Spanish growth
Despite relatively positive results for the Spanish economy, which grew by 0.6%, some commentators said that both that country and Italy will need further cash injections from the ECB.
Megan Greene, who is chief economist with Maverick Intelligence and will be a specialist advisor to the Oireachtas banking inquiry, tweeted:
Attention will now focus on the ECB's monthly Governing Council meeting, where pressure on Mario Draghi to act will surely increase.