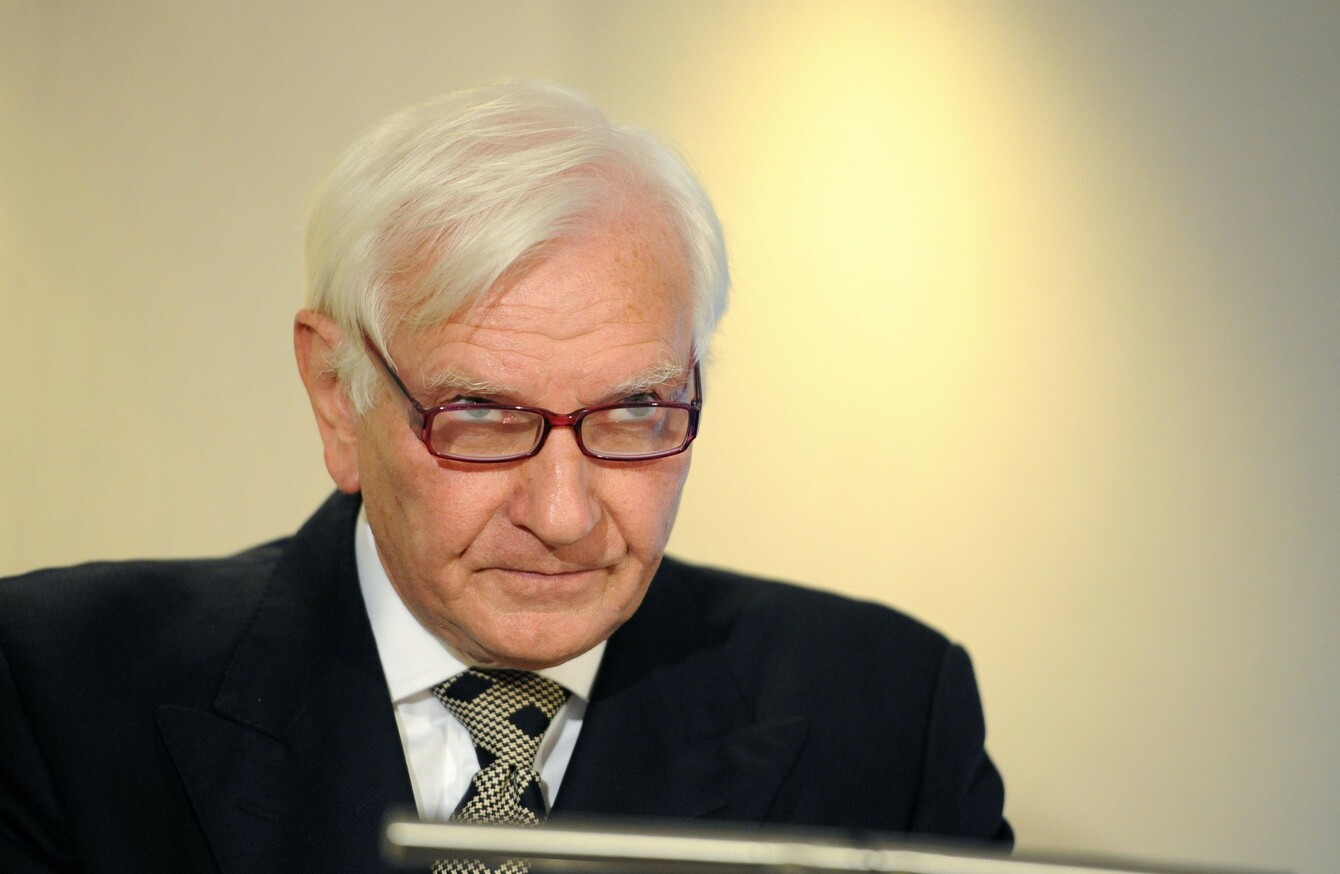 Former Conservative MP Harvey Proctor speaking at a press conference last August
Image: Lauren Hurley/PA Wire
Former Conservative MP Harvey Proctor speaking at a press conference last August
Image: Lauren Hurley/PA Wire
A MAJOR INVESTIGATION in the UK into an alleged paedophile ring has collapsed.
Operation Midland had been looking at an allegation that three children had been killed as part of this ring and a number of high-profile political figures had been involved.
Harvey Proctor, who served as a Conservative MP from 1979 until 1987 was the final living suspect under investigation, was today informed that he will face no charges.
In a statement today, Metropolitan Police said:
A man in his 60s who was previously interviewed under caution has today, Monday 21 March, been advised by officers working on Operation Midland that he will face no further action.
The Metropolitan police confirmed earlier today that operation, which began in November 2014 in response to press inquiries, had closed after 16 months of investigation.
As of last November the cost of it stood at £1.7 million (€2.2 million).
What was the investigation about? 
The case was based on allegations made by an individual known publicly only as 'Nick'.
He claimed that a number of high-profile political figures had been involved in the paedophile ring who had allegedly committed offences between 1975 and 1984 at a number of different locations, most of which were in London.
Nick had come forward with allegations that he had been abused himself and that he was aware of a wider ring of abuse in which the three alleged homicides had happened.
During the course of the investigation the names of those allegedly involved began to surface.
Among these were Lord Bramall, a former head of the British Army, and Lord Leon Brittan – both of whom had their homes raided by police.
Proctor also later said publically that Nick had also named former PM Sir Edward Heath, former head of MI6 Sir Maurice Oldfield and former director-general of MI5 Sir Michael Hanley.
Brittan, who died in January 2015, and Lord Bramall, who is still alive, fervently denied the allegations made against them.
'Credible and true' 
Today's revelation is an embarrassing step down for the Met Police who were seen as having staked their reputation on the credibility of the claims.
At a press conference in December 2014, the claim brought forward by Nick was described as "credible and true" by the Met Police.
Responding today's findings, Proctor issued statement to the BBC calling for a "truly independent public inquiry" into the investigation.
Some people have come forward to defend the investigation. Speaking earlier today on LBC Radio Peter Saunders, the National Association for People Abused in Childhood said that a line should be drawn under it, and that the Met Police's main error was referring to the accusation as "credible and true", rather than the investigation itself.  
While Operation Midland may be at a close, the door has not be completely shut on the case, as murder investigations are never closed.