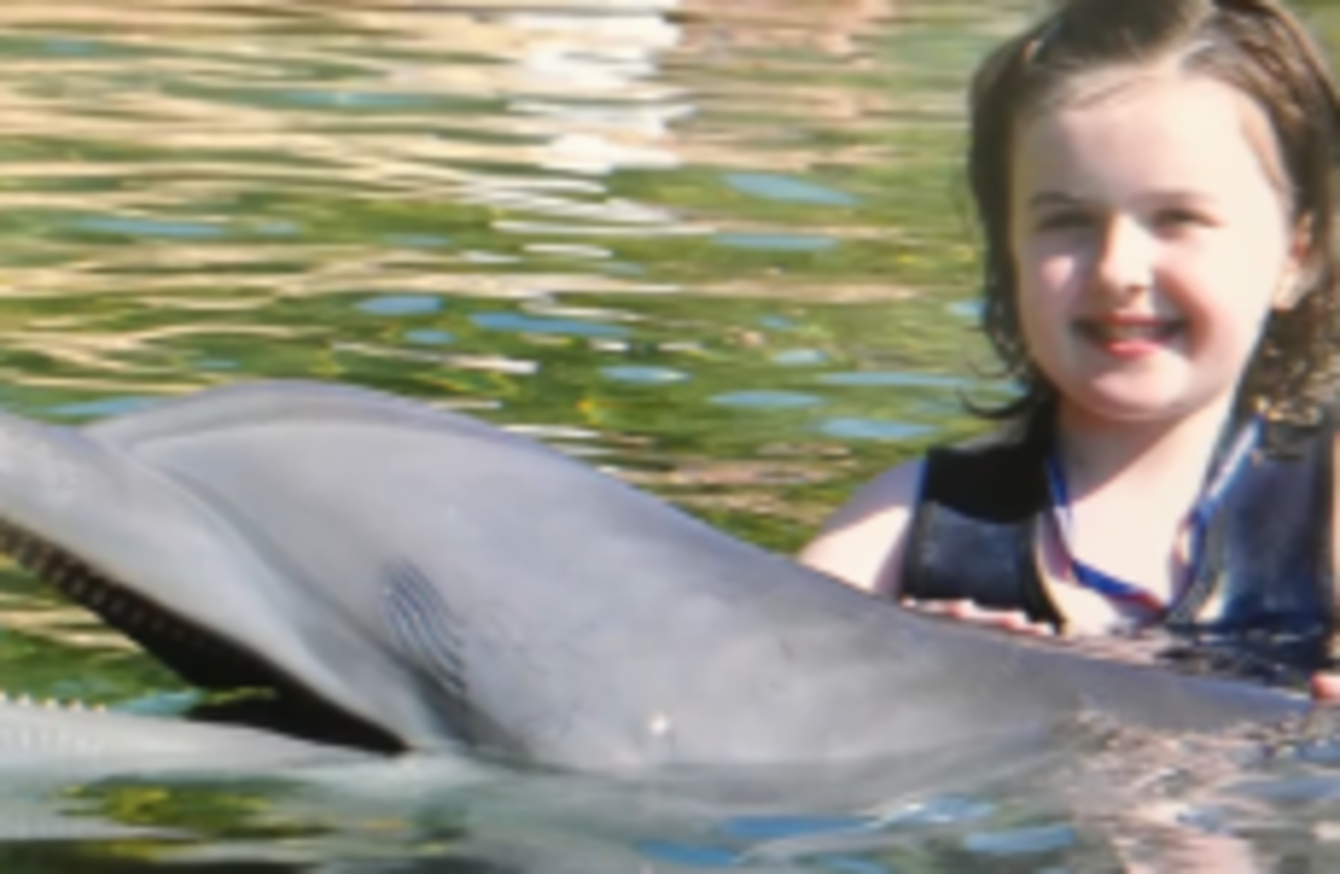 Ashleigh Kiernan, whose wish to swim with dolphins was made possible by the charity.
Image: Make a Wish Foundation
Ashleigh Kiernan, whose wish to swim with dolphins was made possible by the charity.
Image: Make a Wish Foundation
DONATIONS TO THE Make-a-Wish Charity in Ireland are suffering as a result of the recent charities controversies, the organisation has said today following the release of its annual report.
Similarly, a survey conducted by The Wheel, a body that represents 950 charities, found that donations were down at 61 per cent of organisations surveyed, following negative publicity surrounding the CRC and Rehab in particular.
"It is heart-breaking that we are unable to fulfill the wishes of some very seriously ill children as a result of those controversies but that is the case," CEO of Make-a-Wish Susan O'Dwyer said in a statement.
Unfortunately we expect the number of wishes we are able to grant for seriously ill children in 2014 to fall significantly.
The CRC and Rehab controversies, which began to come to public attention late last year, didn't harm the charity's 2013 performance — €1.7 million was raised last year, compared to €1.62 million the previous year.
210 wishes were granted to children with life-threatening illnesses like Leukaemia, Cystic Fibrosis, and Congenital Heart Diseases — a 63 per cent increase on 2012.
They included:
143 wishes granted visits to places like Disney World, the North Pole, Legoland and a Champions League match featuring Celtic.
37 wishes granted involving presents like a mobility trike, a shopping spree, a tree house, a bedroom makeover or a puppy.
29 wishes granted to meet celebrities like Justin Bieber, the Irish Rugby Team, One Direction, Santa and Beyonce.
1 wish granted to be a zookeeper.
Watch: Irish kids Ashleigh Kiernan and Amelia Deane talk about their 'wish' experiences…
Source: Gordon MRM Video Channel/YouTube
According to research from the charity, 9 out of ten healthcare professionals surveyed said they believed the experience could influence a child's physical health, while 96 per cent of parents said the wish experience had strengthened their family.
The organisation, which states several times in the press release announcing its annual report that it receives "no financial support" from the Government, employed an average of 12 people a month in 2013, including part-time staff.
CEO Susan O'Dwyer earned over €90,000 gross last year.