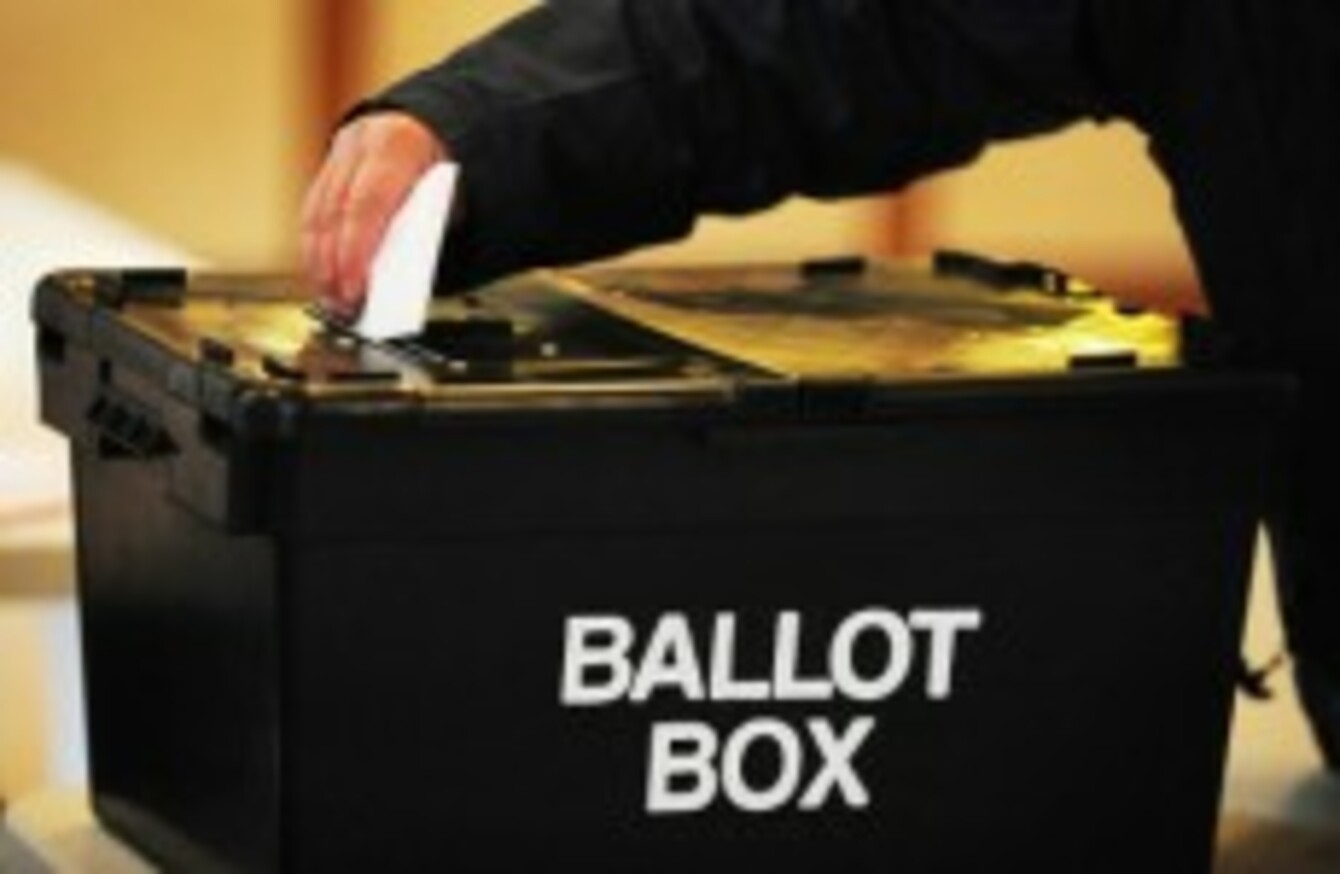 Get your tweet on: Tweeters will be streaming info from the country's electoral count centres
Image: PA Images/Rui Vieira
Get your tweet on: Tweeters will be streaming info from the country's electoral count centres
Image: PA Images/Rui Vieira
ELECTION COUNT CENTRES are always abuzz with activity in the days immediately after the poll – this time around, they will also be a-Twitter.
Prominent political blogger Suzy Byrne has sent a shout-out to those Tweeters who will be at a count centre during Election 2011 to tweet information as it happens.
The immediacy of Twitter is of course its big attraction and Byrne hopes to have a complete list of Tweeters from each of the 30 count centres – some of which will be counting the votes from several constituencies – up and running by Friday. All these tallyers will be visible on a spreadsheet at Byrne's Maman Poulet blog.
Byrne told TheJournal.ie that she has told contributors that she expects them to be reliable, no matter what they're political persuasion. "I've warned that I'll name and shame them if they're not!" she says.
To add your name to the list of #tallytweet contributors, tweet Byrne at @suzybie.
And for those who are wondering how to keep an eye on their particular constituency, a list of recommended tally/count tags are posted on Byrne's Maman Poulet blog here. These tags have already been assumed by most media outlets, and will be used by TheJournal.ie over the count weekend.
It will also be easy to see at a glance on TheJournal.ie how your favoured candidates are getting on. We will be updating our Candidates 2011 tracker as each candidate is elected or eliminated.
Keep checking in with TheJournal.ie for the rest of the week as we add new exciting features to help you keep track of YOUR election.
The tally/count tags to look out for, as per Maman Poulet blog:
Carlow-Kilkenny    #cwkk
Cavan – Monaghan  #cnmn
Clare   #clare
Cork East  #cke
Cork North-Central  #cnc
Cork North-West    #cnw
Cork South-Central  #csc
Cork South-West      #csw
Donegal North-East   #dlne
Donegal South-West   #dlsw
Dublin Central  #dubc
Dublin Mid-West   #dubmw
Dublin North    #dubn
Dublin North-Central    #dubnc
Dublin North-East  #dubne
Dublin North-West   #dubnw
Dublin South   #dubsth
Dublin South-Central   #dubsc
Dublin South-East   #dubse
Dublin South-West  #dubsw
Dublin West      #dubw
Dún Laoghaire  #dunl
Galway East     #gye
Galway West   #gyw
Kerry North-West Limerick    #kynwl
Kerry South    #kys
Kildare North  #ken
Kildare South   #kes
Laois-Offaly  #lsof
Limerick City   #lkcy
Limerick  #lk
Longford-Westmeath   #ldwh
Louth  #louth
Mayo #my
Meath East  #mhe
Meath West  #mhw
Roscommon-South Leitrim #rssl
Sligo-North Leitrim #sonl
Tipperary North   #tn
Tipperary South #ts
Waterford  #wd
Wexford  #wx
Wicklow #wk