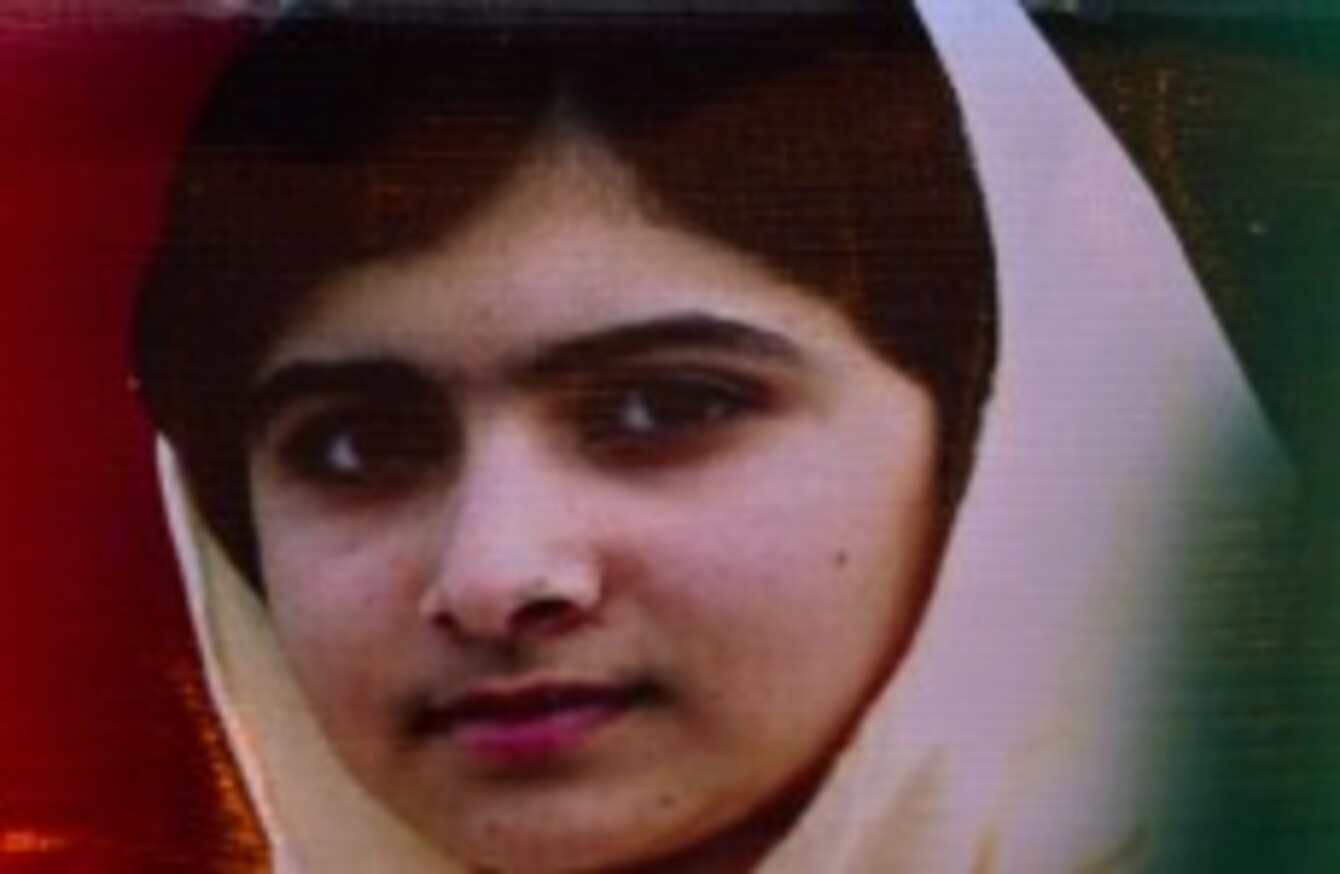 Image: Anjum Naveed/AP/Press Association Images
Image: Anjum Naveed/AP/Press Association Images
A PAKISTANI SCHOOLGIRL and blogger who was shot in the head by Taliban militants last year will today mark her 16th birthday by addressing the United Nations.
Malala Yousafzai began writing a blog for the BBC under a pseudonym in 2009, when she was just 11, speaking about her experiences of trying to obtain an education under Taliban rule.
In October 2012, when she was 15, Taliban gunmen boarded a bus she was travelling on and shot her in the head and neck.
Malala survived the attack and was flown to the UK for rehabilitation. Fifty Islamic clerics have since condemned her attack in the strongest possible terms by ordering a fatwa against those who tried to murder her, but the Taliban have reiterated their intent to kill Malala and her father.
Today, as she turns 16, Malala will give the keynote speech at the UN, speaking on the importance of education as a universal right.
Ahead of her address, Secretary-General Ban Ki-moon highlighted the importance of ensuring global access to quality education, stressing that no girl or boy should face unsafe circumstances when exercising this basic right.
"Malala Yousafzai may be one of the best-known students in the world, but she is also a teacher. This month she will mark her 16th birthday by coming to the United Nations and sharing an important lesson about education — particularly for girls around the world," he wrote in a blog for the Huffington Post.
"In today's knowledge-based society, education is a foundation for the future we want: a world without poverty, violence, discrimination or disease," he added.
Ban said there is still a long way to go to achieve universal education, with 57 million children of primary school age not gaining an education. More than 120 million young people aged between 15 and 24 lack basic reading and writing skills worldwide – and the majority of them are female.