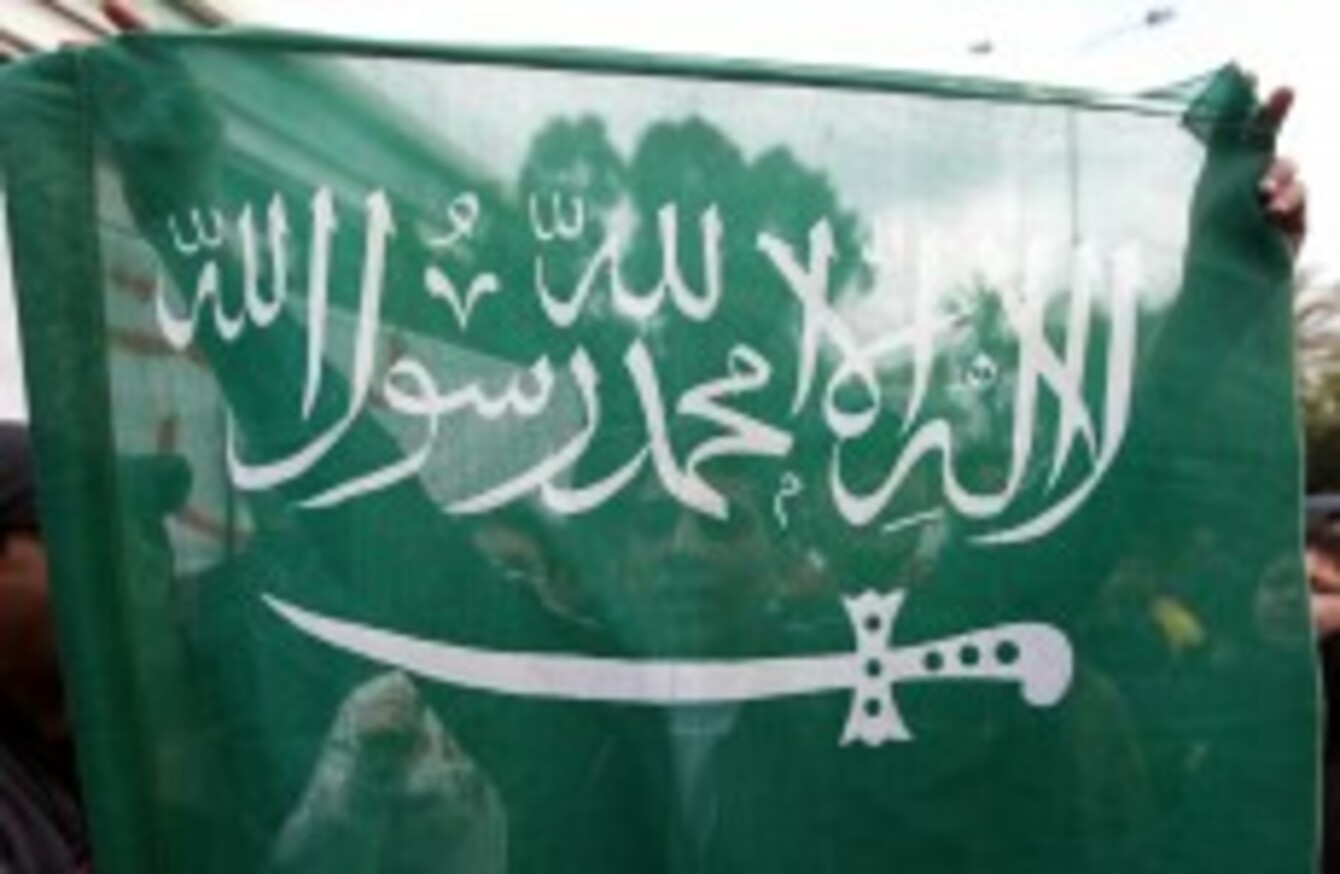 Saudi Arabian flag (File photo)
Image: Bilal Hussein/AP/Press Association Images
Saudi Arabian flag (File photo)
Image: Bilal Hussein/AP/Press Association Images
MALAYSIA HAS DEFENDED its decision to deport a Saudi journalist after he was accused of insulting the Prophet Muhammad in a tweet.
The country's Home Minister Hishamuddin Hussein said that the deportation of Hamza Kashgari to Saudi Arabia was legal and said that her country cannot be seen as a safe haven, BBC News reports.
Insulting the Prophet Muhammad is considered blasphemous in Islam and is punishable by death in Saudi Arabia.
The 23-year-old journalist was deported yesterday after a controversial tweet sparked more than 30,00 responses and several death threats last week. The tweet has since been deleted.
He was arrested last Friday at the airport of Malaysia's capital Kuala Lumpur having previously being based in Jeddah where he wrote a newspaper column.
His lawyer had previously said he obtained a court order to halt the  deportation but Hussein said that the charges against him are "a matter for the Saudi Arabian authorities" following the deportation.
Amnesty International has led calls for Kashgari's release, saying he is a "prisoner of conscience".
- additional reporting from AP