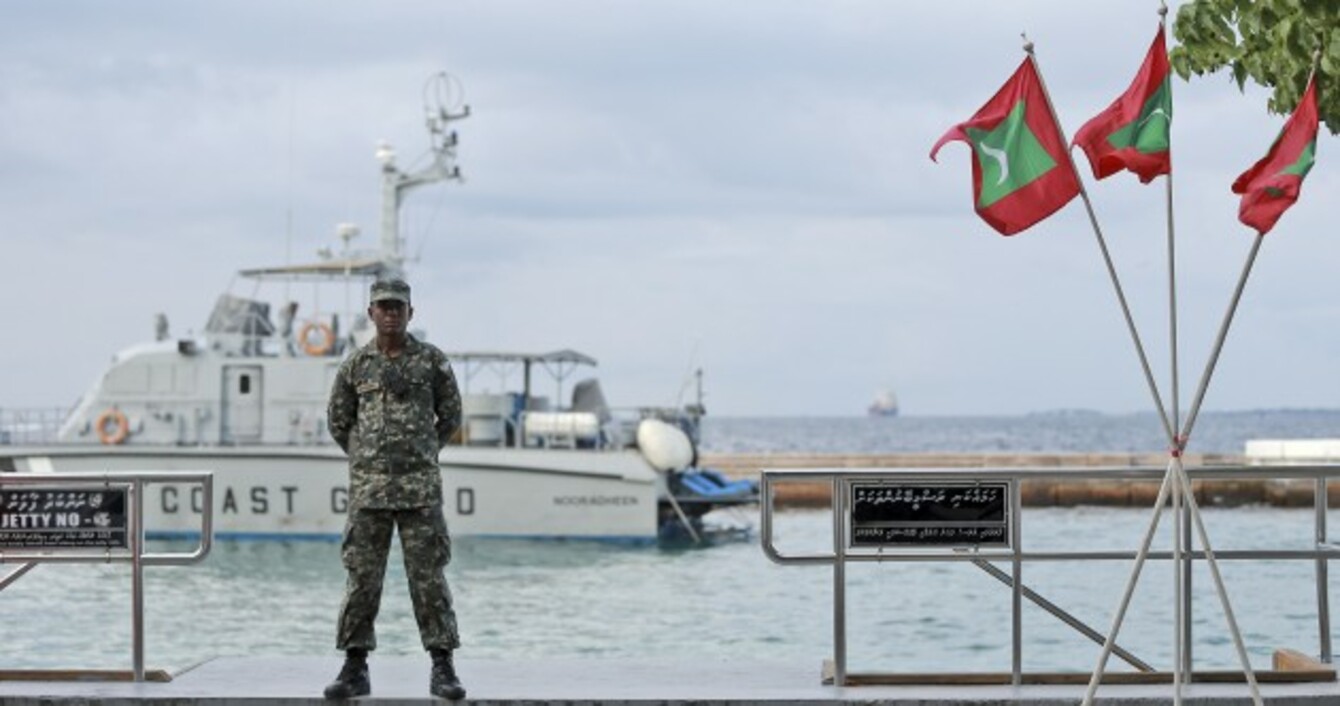 A state of emergency has been declared in the country
Image: Sinan Hussain/PA Wire
A state of emergency has been declared in the country
Image: Sinan Hussain/PA Wire
THE MALDIVES PARLIAMENT has today approved a state of emergency imposed by President Abdulla Yameen and used extraordinary powers to sack his estranged deputy despite mounting international concern.
Lawmakers loyal to President Yameen voted to remove Ahmed Adeeb, who was arrested last month in connection with a September blast aboard the presidential speedboat that the government says was an assassination attempt.
All 61 parliamentarians present voted in favour of the impeachment, while opposition members in the 85-strong house stayed away, knowing the government had enough votes to carry the decision.
The impeachment was rushed through in line with the state of emergency, which suspended several rights enshrined in the constitution, including freedom of assembly and freedom of movement.
The United States and Britain expressed deep concern after the state of emergency was imposed, saying it curtailed vital civil liberties and urged the release of jailed opposition leader Mohamed Nasheed.
"The United States calls on the government of Maldives to restore immediately full constitutional freedoms to its citizens by terminating the state of emergency," US State Department spokesman John Kerby said.
Britain, a former colonial power in the Maldives, echoed Washington's concern at the imposition of a state of emergency for the first time in 11 years and called on it to "release all political prisoners".
Today's impeachment of Adeeb, formerly a close ally of the president, is the second in just under four months — Yameen sacked former vice president Mohamed Jameel in July.
The former vice president Jameel, who was Yameen's running mate at the controversial November 2013 election, is still on the run after the president accused him of trying to topple the government.
Adeeb, who had a meteoric rise in politics, was also a hate figure for the main opposition Maldivian Democratic Party (MDP), which accused him of dispatching underworld gangs to launch attacks against dissidents.
Addressing the nation soon after Adeeb's arrest, Yameen justified the move saying it was carried out "for the safety and security of the nation". The government has said security forces found another bomb near the president's residence last week.