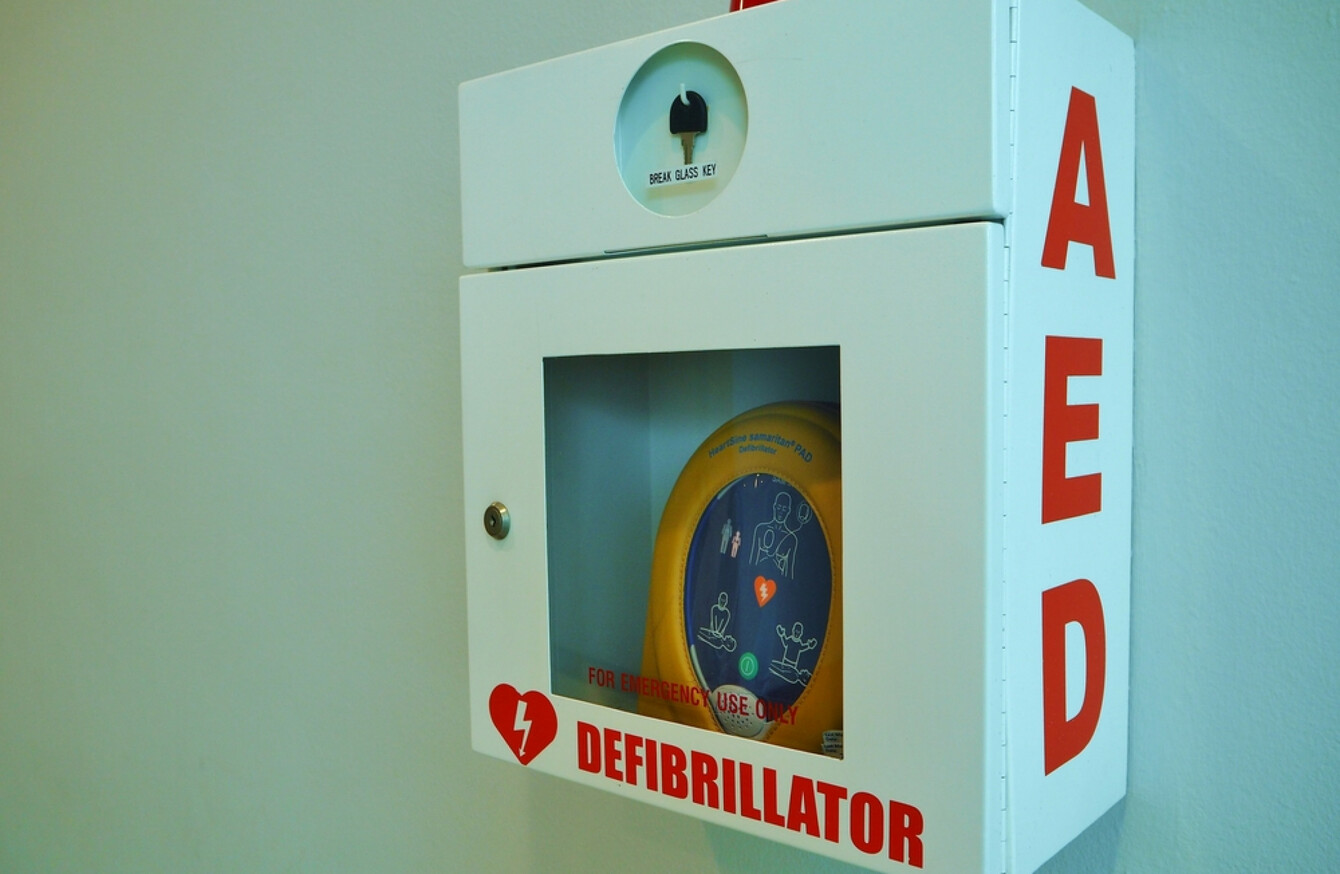 File photo
Image: Shutterstock/ms.nen
File photo
Image: Shutterstock/ms.nen
A PUBLIC ACCESS defibrillator in Mallow in Cork was the subject of vandalism last week, for the second time in six months.
The incident happened on the night of St Patrick's Day last Saturday in the town.
Speaking to Patricia Messenger on C103′s Cork Today show, Willie Walsh of Mallow Search and Rescue described it as a "complete act of reckless vandalism" and that there had been a great deal of public outrage over it.
He described the incident: "Well there were a group of young people passing, and four of them had passed on.
One guy decided in his wisdom that he'd run back and drive his fist in through the glass on the defibrillator's case. He didn't do it just once but twice.
Walsh said that CCTV had captured the incident clearly, unlike the previous incident before Christmas.
"We've received quite a number of texts and calls with some valuable information," he said.
He said that it won't cost a lot to fix the unit, but that it was the "principle of the whole thing".
It's absolutely ridiculous. This is a public safety device. It's a very valuable piece of equipment when people are in need of it… There's complete outrage over it and rightly so.
Walsh added that the matter was being dealt with by gardaí, and the presenter told him she hoped it's the last time she spoke to him about a vandalised defibrillator.
Legislation put forward last year by Dr Keith Swanick, Fianna Fáil's health spokesperson in Seanad Éireann, proposed introducing a new offence in relation to the theft or damage of life saving equipment such as defibrillators and lifebuoys.
Swanwick said: "If people know that a custodial sentence of up to five years, or indeed a fine of up to €50,000 could arise on foot of stealing a lifebuoy or damaging a defibrillator, they might think twice.
"This legislation that I am drafting is designed to allow the Oireachtas send a strong signal that there can be no tolerance for damaging life saving equipment. Severe financial penalties as well as custodial sentencing options will be contained in the bill."