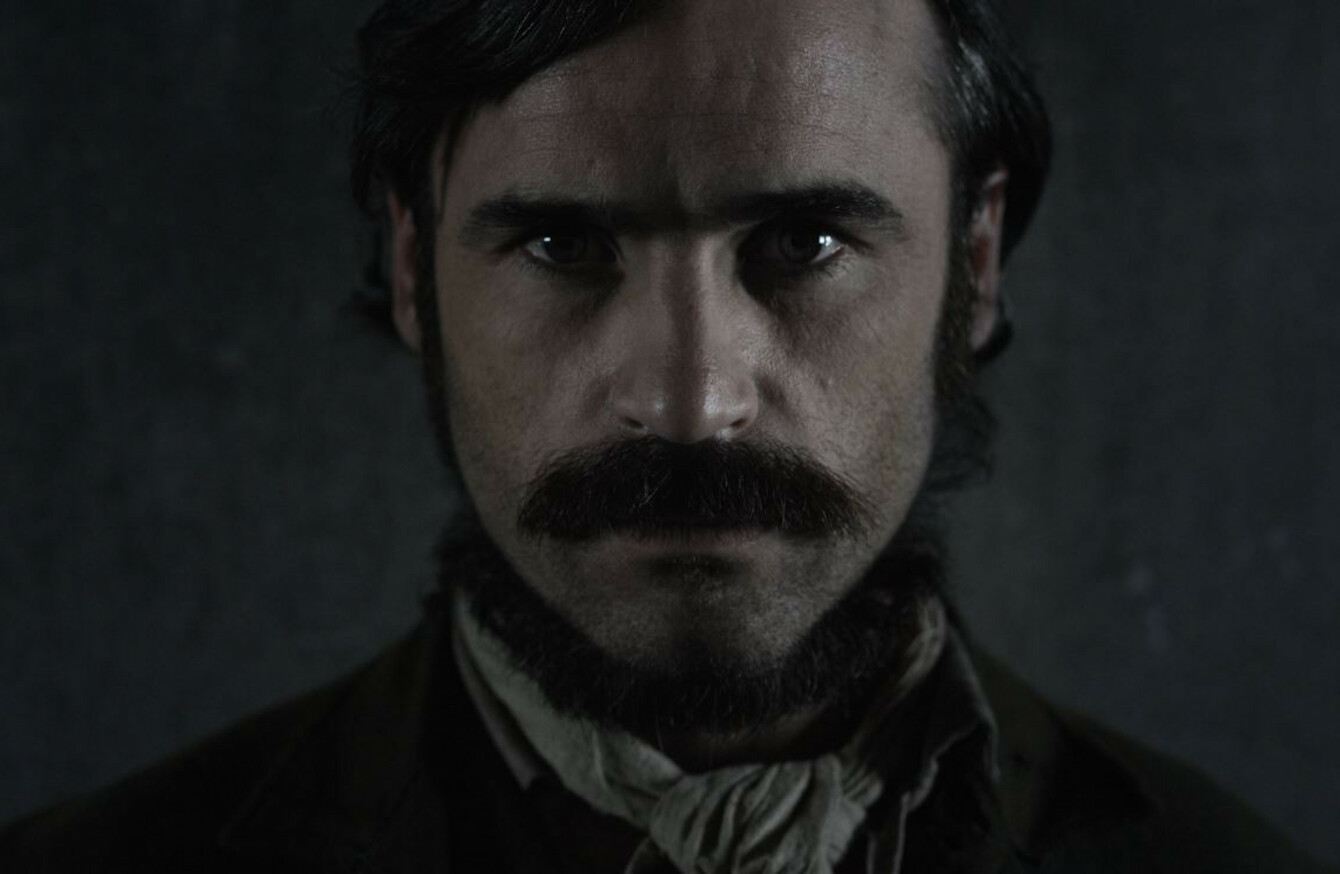 Headshot from Murdair Mhám Trasna, TG4's new documentary
Headshot from Murdair Mhám Trasna, TG4's new documentary
THE GOVERNMENT HAS appointed an expert for granting posthumous pardons to examine the case of the Mám Trasna murders of 1882, which led to the convictions of eight men.
On 17 August 1882, five members of the Joyce family were murdered in their home in Mám Trasna, a remote area on the Galway-Mayo border.
Eight local men were convicted of the crime and sentenced to hang, based on what later emerged to be perjured evidence.
Informers and alleged eyewitnesses were given compensation amounting to £1,250 (€160,000 today) for giving the perjured evidence.
Those convicted were tried in English although, being native Irish speakers, most of those charged had little to no knowledge of the language.
Three of the men were hanged, while the five others received life sentences.
In an interview featured in Murdair Mhám Trasna, a new drama-documentary on TG4, President Michael D Higgins announced the government's appointment and said:
Everything that happened at that level of the State was horrendous. There was bribery involved. The accused didn't get a chance to defend themselves. There wasn't an atmosphere of equality and there was no equality as regards legal processes at that time.
Speaking of the British authorities at the time, Higgins said that they viewed the men "as a race apart who were not on equal footing with ordinary civilised people".
Lack of English
Among the other contributors to the documentary is Lord Alton of Liverpool, whose mother was a native Irish speaker from the Mám Trasna area. Alton, along with his late colleague Lord Avebury, campaigned to have this case recognised.
In an interview with the filmmakers, Alton emphasised the fact that those charged with the murders had no understanding of the court proceeding in English.
"To have a fair trial, you need to be able to understand the accusations that are being made against you," Alton said.
"You need to be able to understand the evidence being given by your accusers, and you need to be able to understand the directions of the judge," he said.
"If you can't understand any of these it makes it impossible to have a fair trial."
Pádraig Ó hÉanacháin, whose relative was one of the convicted men, welcomed the appointment of an expert to examine the case.
Speaking to RTÉ News, he said: "It is a pity that it has taken so long to get this investigation started, but at least it might bring the result that we're all hoping for.
It is an important thing that all those people that were convicted in the wrong, that that would be put right.
"The government and all the agencies should bring all the pressure that's possible to bear so that we can achieve that result," Ó hÉanacháin said.