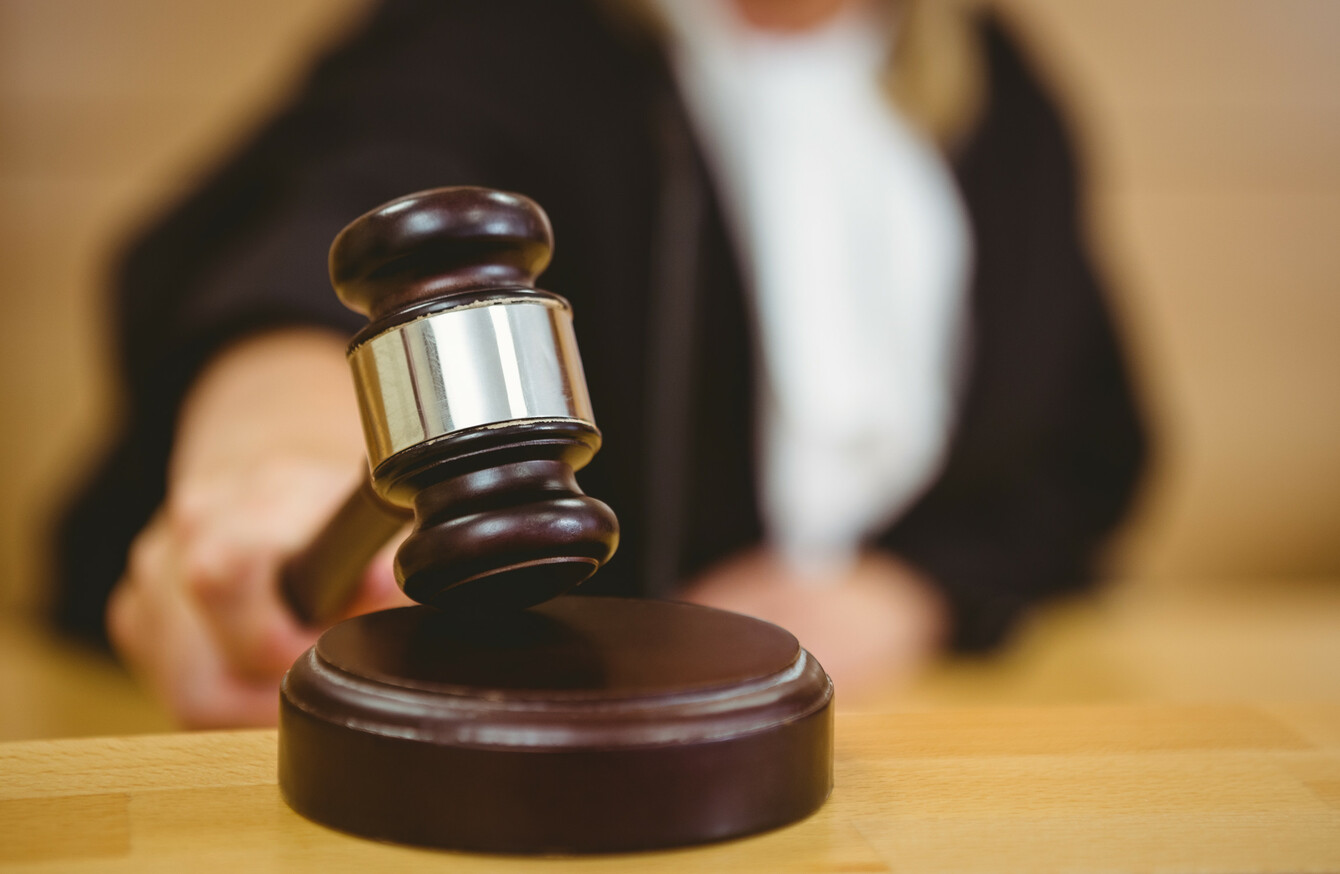 Image: Wavebreakmedia via Shutterstock
Image: Wavebreakmedia via Shutterstock
THE HIGH COURT has refused to grant bail to a 26-year-old man charged over an alleged knife and axe "rampage" in Dublin.
Luke Kane, who had an address at Crosswaite Park, Dun Laoghaire, Co Dublin is charged with breach of the peace, criminal damage and assault in connection with an incident on 3 July 2015 at the North Circular Road where he also had been living.
After being refused bail at Dublin District Court, he brought an application to the High Court which was opposed by the State.
Objecting to bail, Garda Sergeant Ray Murphy told Justice Deirdre Murphy that it was alleged the incident took place at a building containing flats at the North Circular Road.
It was alleged that witnesses reported to gardaí that a "shirtless" male came out of one of the flats "with an axe in one hand and a knife in the other" and ran at another resident in a threatening way.
It was alleged the injured party fled into his flat and the accused banged at the door and a window with the axe and knife, Garda Sergeant Murphy said. He said that the people in the flat were holding the door to prevent him from gaining entry. It was alleged the accused was shouting that he was going to kill the people inside.
They were holding the window down on the inside and the alleged assault victim suffered cuts to his face from flying glass, the sergeant said. It was alleged the accused continued to smash the glass before going back into his own flat.
The court heard the accused was not known to the other residents but his mother was a tenant in the same building.
When arrested he was allegedly found sitting on stairs shirtless and bleeding from cuts to his right hand. He had the large kitchen knife in his hand but the axe was not recovered, the court heard.
Kane agreed with his barrister Andrew King that he would abide by bail terms and stay out of the area. He proposed to live in the Tallaght area and said he had a young child as well as a stepson.
Some €1,500 worth of damage was allegedly caused and the judge said the manner of the occurrence was a significant matter.
Justice Murphy said the incident "could be described as a rampage" and she refused bail. The district court proceedings are to resume on a later date.