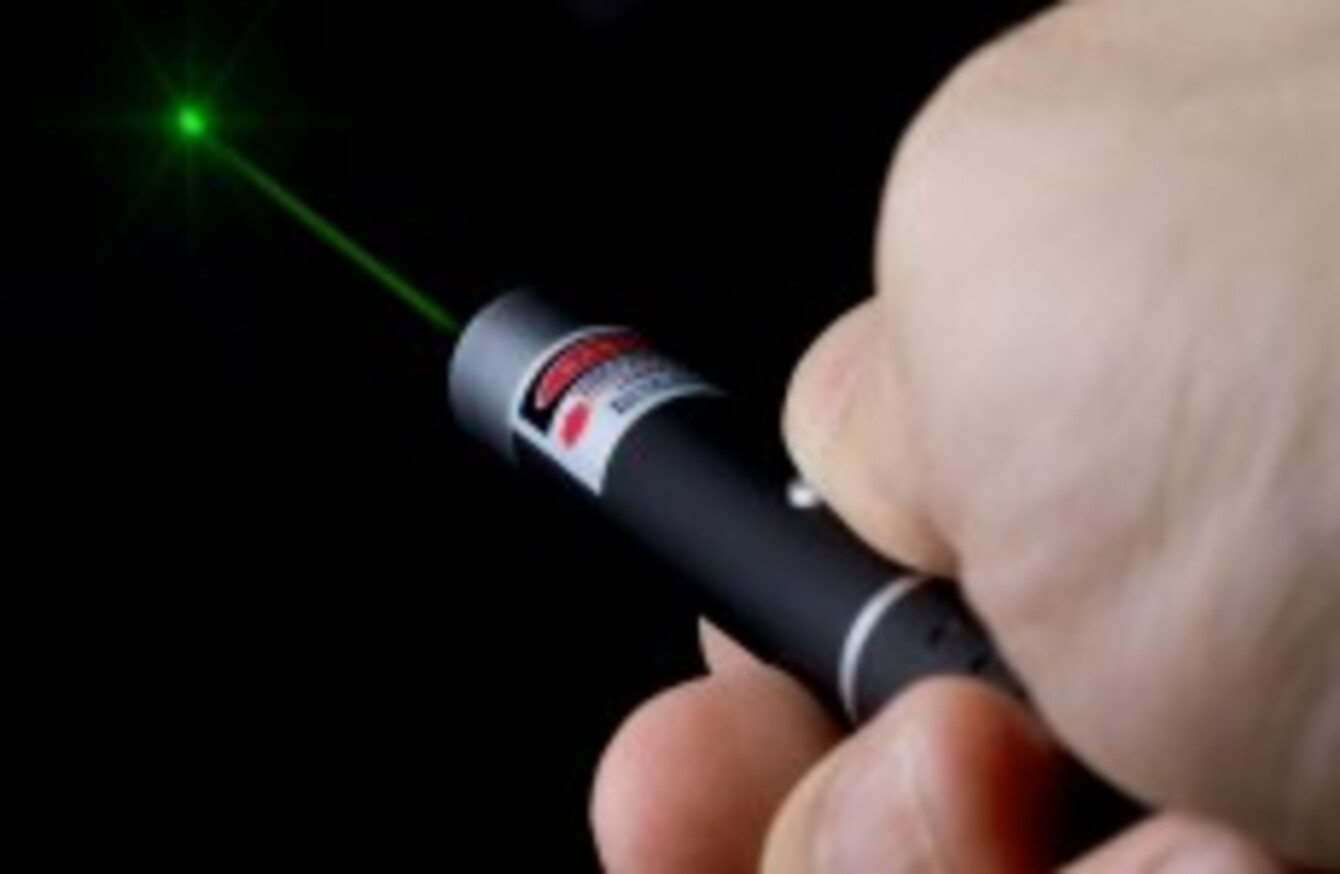 Photo: File
Image: Shutterstock/Robin Lund
Photo: File
Image: Shutterstock/Robin Lund
A MAN HAS been arrested for shining a laser pointer at a police helicopter.
This happened in east Antrim on Saturday evening.
The 35-year-old has been charged with three offences of endangering the safety of an aircraft, shining a light to dazzle or distract a pilot and being in possession of a class B drug.
He is set to appear before Belfast Magistrates Court of Friday 16 October.
The charges are set to be reviewed by the Public Prosecutions Service, as is normal practice.
Speaking about the incident, Detective Chief Inspector Rowan Moore from the air support unit, said that the charges were in connection with an incident that happened in the Carrickfergus area.
The crew of the helicopter were able to direct officers to the property in Greenisland where the laser had come from.
The suspect was arrested and following a search of the property a small amount of herbal cannabis was found.
- Comments on this article have been closed as it concerns an active court case.