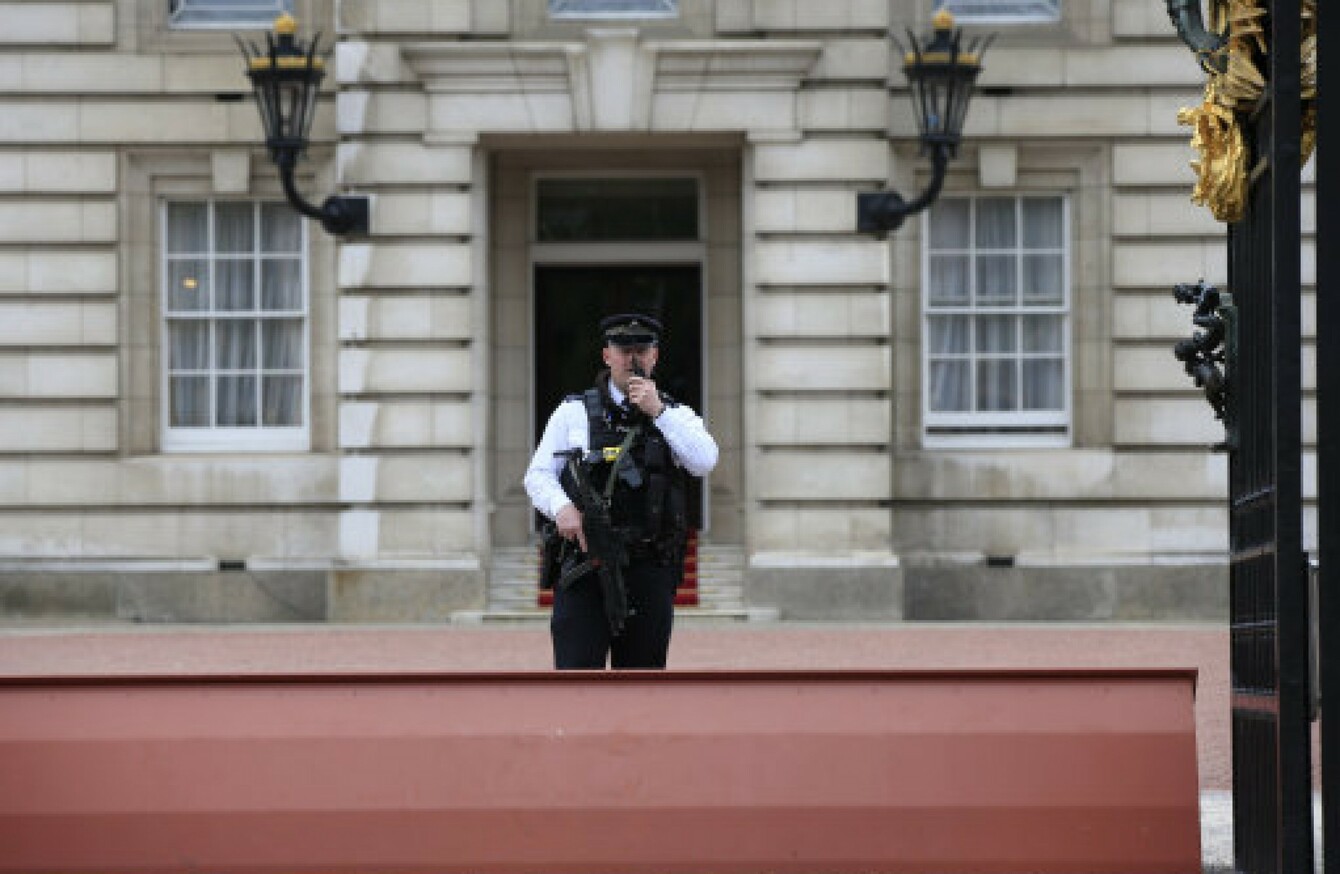 Image: JONATHAN BRADY
Image: JONATHAN BRADY
A MAN HAS been arrested after getting onto the grounds of Buckingham Palace by scaling a perimeter wall.
The 41-year-old, who was not armed, managed to stay on the grounds for seven minutes before being arrested.
It's understood that the Queen was in the palace at the time of the security breach.
Police were alerted to the incident as 8.37 last night. The man arrested on suspicion of trespassing on a protected site and is now in custody.
Commander Adrian Usher, head of the Met's Royalty and Specialist Protection, said:
I am content that our security measures worked effectively on this occasion and at no time was any individual at risk.
This is not the first time somebody has managed to gain access to the palace.
Last year, two men got on the roof of the palace in protest over fathers' rights, while in 2013 a man was arrested after he scaled a fence and gained access to the palace.
Most notably, in 1982 a man managed to get into the Queen's bedroom and spent 10 minutes talking to her before she managed to raise the alarm when he asked for a cigarette.
Police said that enquiries into the circumstances of this latest case will continue.