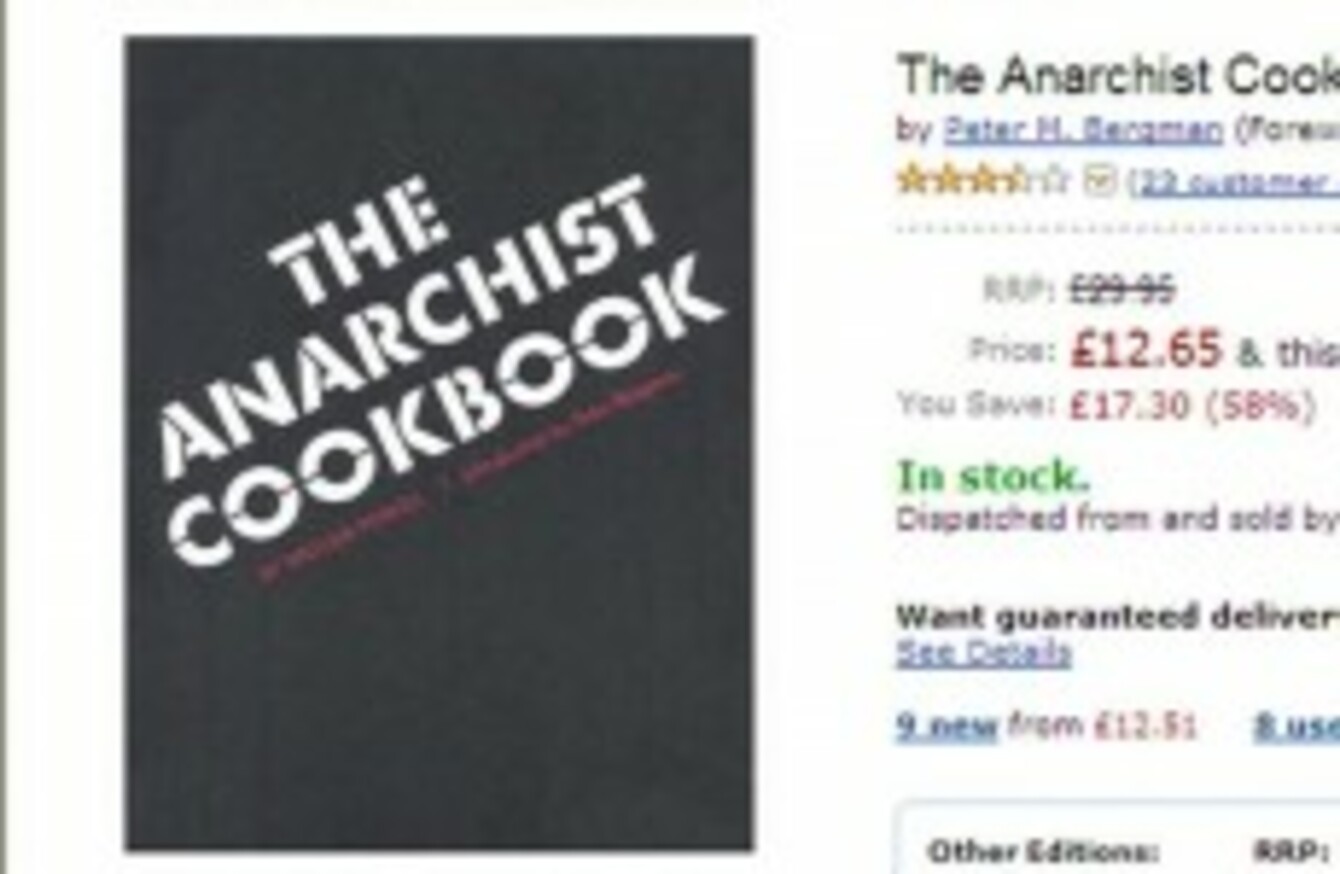 FILE: Screen grab taken from Amazon's website of The Anarchist Cookbook
Image: Durham Police/PA Wire
FILE: Screen grab taken from Amazon's website of The Anarchist Cookbook
Image: Durham Police/PA Wire
A BRITISH SOLDIER has been charged with owning the bomb-making guide the Anarchist Cookbook – and of making an improvised explosive device.
Ryan Adam McGee was a serving Rifleman with 5th Battalion the Rifles at the time of his arrest. He is due to appear in court next week.
Jane Stansfield, of the Crown Prosecution Service Counter Terrorism Division, said that the charges were put to McGee following an investigation by police from the North West Counter Terrorism Command.
She explained:
It is alleged that between 31 May 2012 and 29 November 2013, Ryan Adam McGee had possession of a document or record for terrorist purposes, namely a copy of the Anarchist Cookbook.
McGee has been charged with one offence contrary to 58(1)(b) of the Terrorism Act 2000.
It is also alleged that between September 1 and 30 2013, McGee made an improvised explosive. He has been charged with one offence contrary to section 4 of the Explosive Substances Act 1883.
"We have determined that there is sufficient evidence for a realistic prospect of conviction and that a prosecution is in the public interest," said Stansfield.
McGee will appear before Westminster Magistrates' Court on 2 April.
Stansfield asked that "there should be no reporting, commentary or sharing of information online which could in any way prejudice these proceedings".