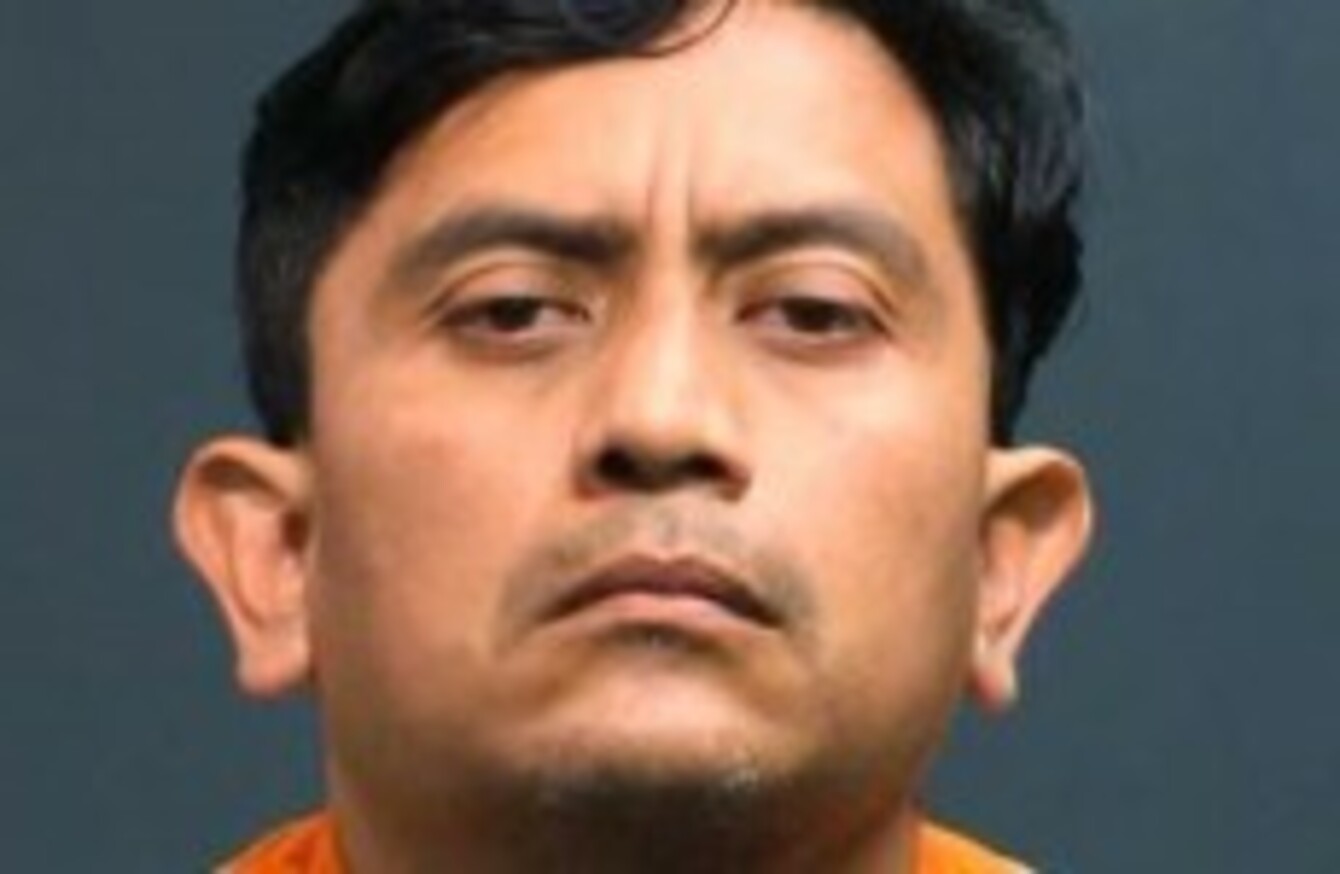 Image: AP Photo/Santa Ana Police Department
Image: AP Photo/Santa Ana Police Department
A CALIFORNIA MAN has been charged with kidnapping and sexually assaulting his ex-girlfriend's daughter for a decade, police said, as the alleged victim voiced relief at being free.
Isidro Medrano Garcia, 42, was indicted a day after police announced that the woman, now aged 25, had come forward with a child fathered by Garcia, who allegedly forced her to marry him.
He faces up to 19 years in jail if convicted. Garcia appeared via video for a court hearing, wearing a blue vest, according to the Los Angeles Times.
The alleged victim, the Mexican daughter of Garcia's then live-in girlfriend in an LA suburb, told of her relief for the first time Thursday.
"So happy"
"I'm so happy and God-blessed to be with my family," she told ABC7 television news, in broken English. "That's what I want all the time."
Garcia allegedly groomed her while still living with her mother, and then kidnapped her after a fight with his girlfriend.
"Between August 2004 and April 2014, Garcia is accused of controlling (her) by telling her that her family did not want her and was not looking for her," said the Orange County District Attorney's office.
"On two occasions, she tried to escape. He caught her, he beat her for her efforts," police spokesman Anthony Bertagna told reporters.
"Grooming"
The case started in February 2004 when Garcia met the victim while living with her mother. In June that year, Garcia is accused of "grooming" her by buying gifts and taking her side in arguments.
Two months later, Garcia and the mother got into a fight.
"Shortly thereafter, Garcia is accused of kidnapping (her)," and "taking her to a house in Compton and holding her against her will," it said, referring to the infamously rough south LA neighborhood.
The next day he allegedly gave her a fake ID, which he used to threaten her. He even secured a job for her where he worked, but this only helped him keep tabs on her.
Fear
The girl, originally from Mexico, feared being sent back there if police found out.
In 2010, Garcia allegedly got her pregnant.
Her path to release began this April, when she contacted her sister on Facebook on her birthday. After meeting with her sister and mother, she came forward to police on Monday of this week.
Details which have emerged suggest that, while not physically held captive, she was effectively kept from fleeing by sexual and emotional abuse.
Stockholm Syndrome
She could also have developed so-called Stockholm Syndrome, in which kidnap victims come to relate strongly with their captors.
Neighbors gave mixed accounts of the couple, some describing their life as seemingly normal.
But one, Maribel Garcia, stressed that it seemed the young woman knew she could not flee.
"Every time she would step out for a minute or two, he was always watching her," the neighbor said.
"When she was outside, he was looking through the window, or looking down at her. And she would look up, and she would go right back in, as if she knew she had to do what he said," she added.
Garcia is due to be arraigned on June 9 — after an initial hearing scheduled for Thursday was delayed — and prosecutors were asking for him to be held in lieu of $1 million bail.
The case recalls that of three young women held captive for a decade in Cleveland, Ohio, and freed last year after one of them broke free.
In that case police found ropes and chains in the house where the women were held since disappearing in separate incidents. Their captor, Ariel Castro, hanged himself in prison in September.