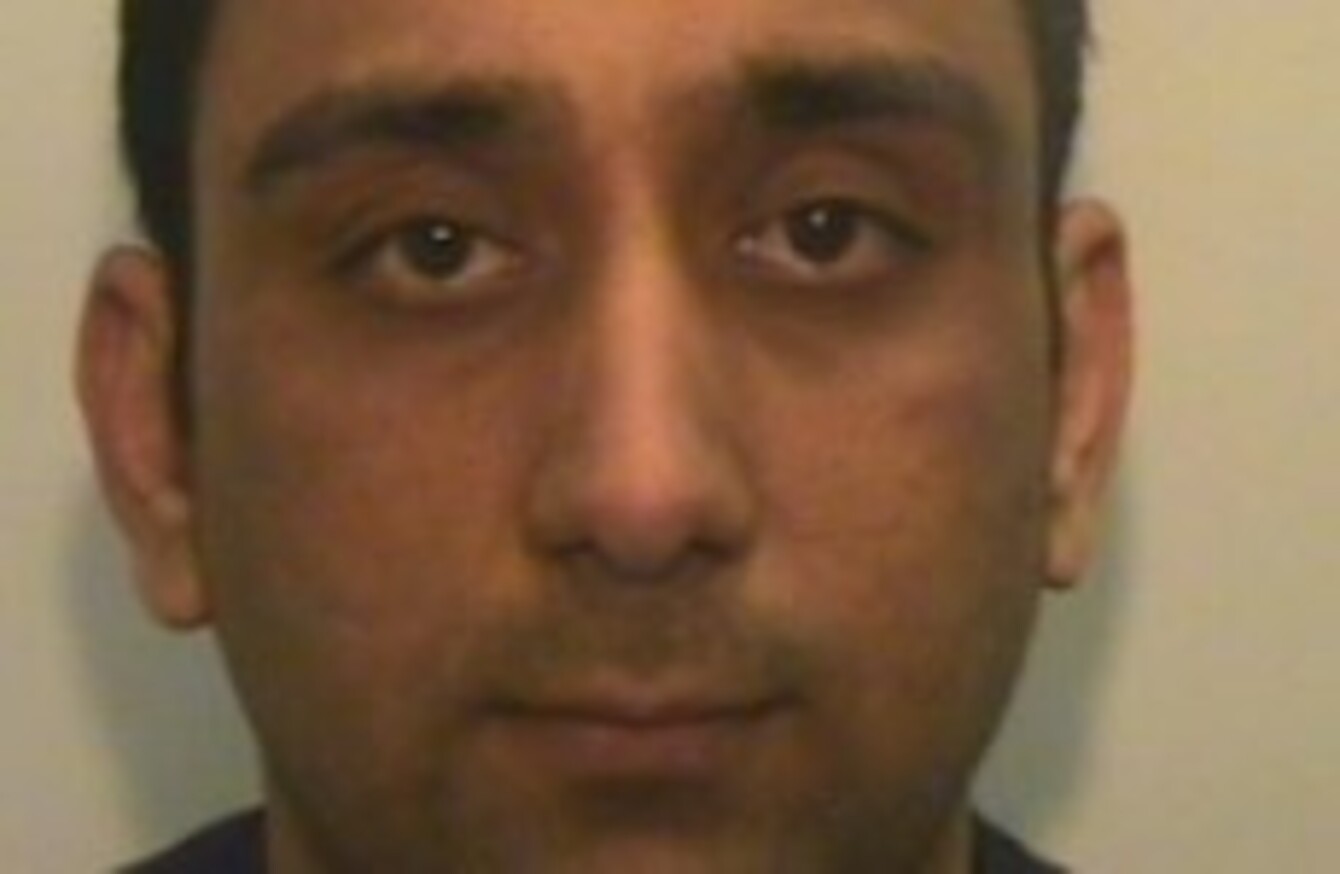 Farrakh Nizzar
Image: Greater Manchester Police
Farrakh Nizzar
Image: Greater Manchester Police
A MAN WHO tried to cheat a great grandmother out of a £1 million lottery win will spend 30 months in jail.
Farrakh Nizzar (30), of Woodlands Road, Crumpsall, in Manchester, was sentenced to 30 months in prison after pleading guilty in court to fraud by false representation.
He was arrested after he tried to falsely claim a £1 million prize on the UK National Lottery's Euromillions draw. The operator of the draw is Camelot, which carried out security checks on Nizzar after he claimed the prize.
Police said that Camelot went on to alert them about their suspicions.
Victim
The 77-year-old victim returned from holiday and visited a Best One Convenience Store in Oldham where Nizzar worked. An investigation showed that she checked her ticket at the shop and Nizzar told her she did not have a winning ticket.
He scanned the ticket into a lottery machine which showed she had the winning numbers – but deliberately told her she had missed out, and then went on to call the lottery hotline himself and claim he had won the money.
He told them he bought the ticket at the Best One store, police said.
But his lie was exposed after Camelot contacted the police, and a warrant was put out for Nizzar's arrest. He wasn't at home but was stopped and arrested when his car triggered an Automatic Number Plate Recognition (ANPR) response, as his details had been circulated as wanted.
Foolish
Detective Constable Kate Carnally described Nizzar's actions  as "at best foolish, and at worst, extremely cruel".
He knew this woman had a winning ticket and chose to lie to her, deliberately duping her out of a life-changing sum of money that would have meant financial security for her and her husband in their retirement.
Whether it was a moment of madness in which he was blinded by the prospect of becoming a millionaire only he can know, but to cheat an elderly woman and try and claim the money for himself was both callous and underhand, but thankfully he did not get away with his scam.
She said that the police have worked very closely with Camelot during the investigation and "we should applaud the diligence and thoroughness of Camelot's internal security checks" which lead to a police investigation.
Because of that, Nizzar has been brought to justice and just as importantly, the genuine owner of the ticket has been paid out what was always rightfully hers.