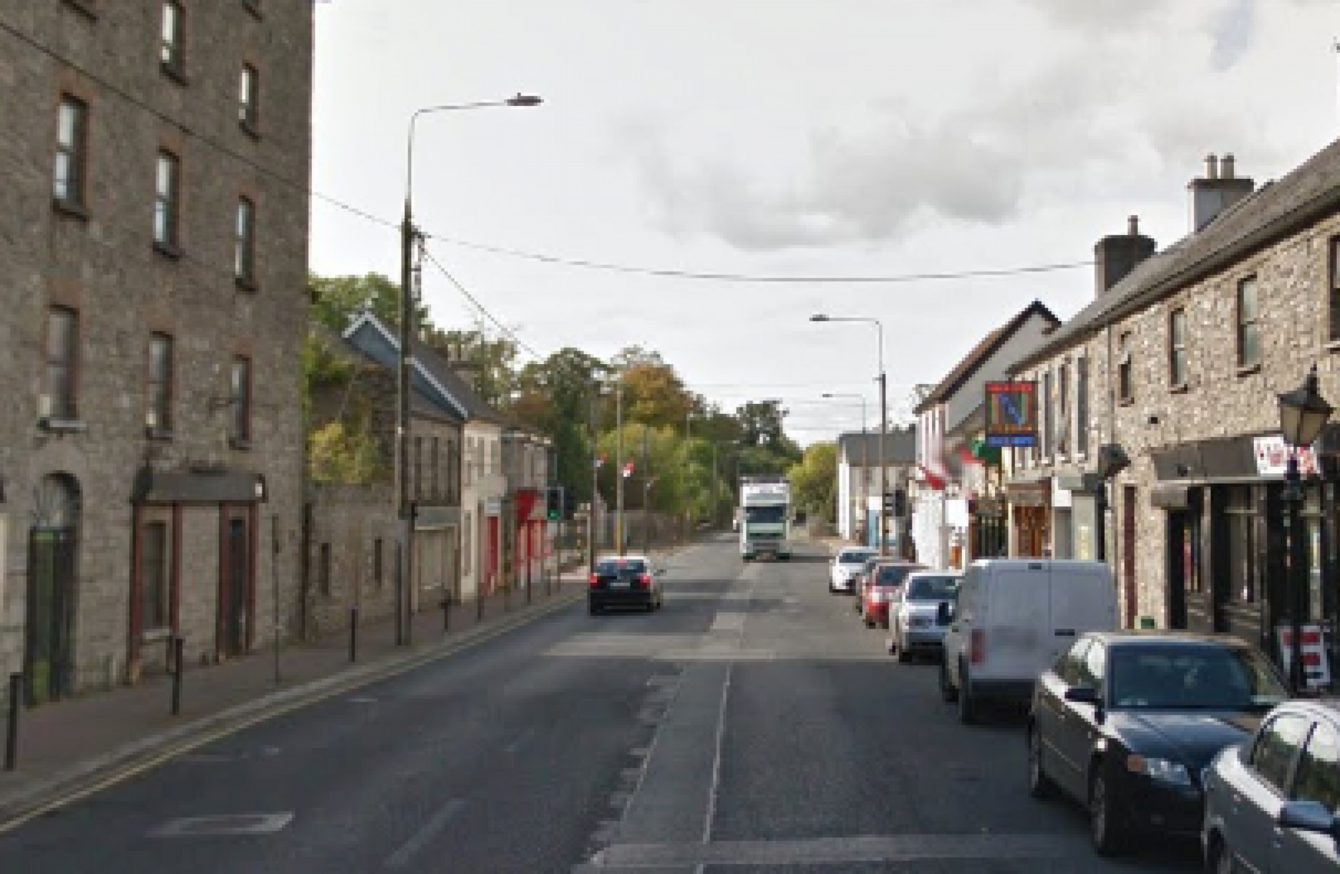 THE MAN WHO was mistaken for a notorious child abuser has described how he had been planning on moving to Monasterevin before he was pursued by a mob who followed him in the town on Friday.
David Murray was falsely identified as convicted child abuser Anthony Luckwill when his photo was wrongly shared by a commenter on the Facebook page of Kildare Now under an article about Luckwill being in the area.
Murray was then confronted by a group of six adults, aged in their late 30s to mid 40s, who verbally abused him outside Supervalu at around 7.30 on Friday evening.
He told TheJournal.ie that he has only slept for about six hours since the altercation between himself and locals in the Kildare town three days ago.
Murray was followed by the group as he walked to a local pub he knew and went inside to call the gardaí.
He told this website that he has been to Monasterevin about eight times over the past two months looking for a place to live.
I thought the people were very friendly and I was just trying to figure out where things were location wise.
Asked how he feel about Monasterevin now, he said, "I would never feel safe there."
Vile, verbal abuse
Describing how he felt when wrongly confronted by the group on Friday evening, Murray said, "I didn't even understand what they were saying at first."
He repeatedly told them they were mistaken and asked for the gardaí be called to sort out the situation, but he said the group dismissed his suggestion and said they wouldn't do that.
When he told them he was an innocent person and that accusations against an innocent person was a serious offence, Murray said they responded by saying, "What are you going to do about it?"
Mobs don't stop to think and they don't stop to reconsider and they don't stop to listen.
"They subjected me to vile verbal abuse, although they were too cowardly to directly physically engage me.
I walked to Finlay's pub on Dublin Street in the town, while being followed in a car and on the footpath and onlookers on the street were requested to join the mob following me.
Murray called 999 in the pub and waited for the gardaí to arrive. He said that, "One of the ring-leaders of the vigilante mob entered the pub and took several photos of me on his mobile phone".
Two gardaí arrived 40 minutes later and established his identity before escorting him outside to their patrol car.
'Self-appointed vigilantes'
Murray said that when he went outside with the gardaí, around 30 people had gathered outside the pub.
He was driven to Kildare garda station and then back to his home in Dublin. Murray said:
I am extremely concerned about how I was accused and harassed, but most of all I am alarmed that photos taken of me in Finlay's pub are being spread on social media by self-appointed vigilantes.
"I cannot possibly express how angry I am at what happened and how idiots took it upon themselves to 'protect the community' by completely ignoring my basic legal rights and doing everything short of physically assaulting me en masse.
No one has any right or competence to take the law into their own hands. No one has any right to post a photo of anyone on the internet/social media and claim the photo is of a convicted and notorious paedophile and no one has any possible excuse for what was done to me.
Murray told TheJournal.ie that the person who first mistakenly identified him as Luckwill should have gone to gardaí instead.
"They should have reported a sighting to the gardaí, saying they saw this person in such a place and at such a time, please check this out."