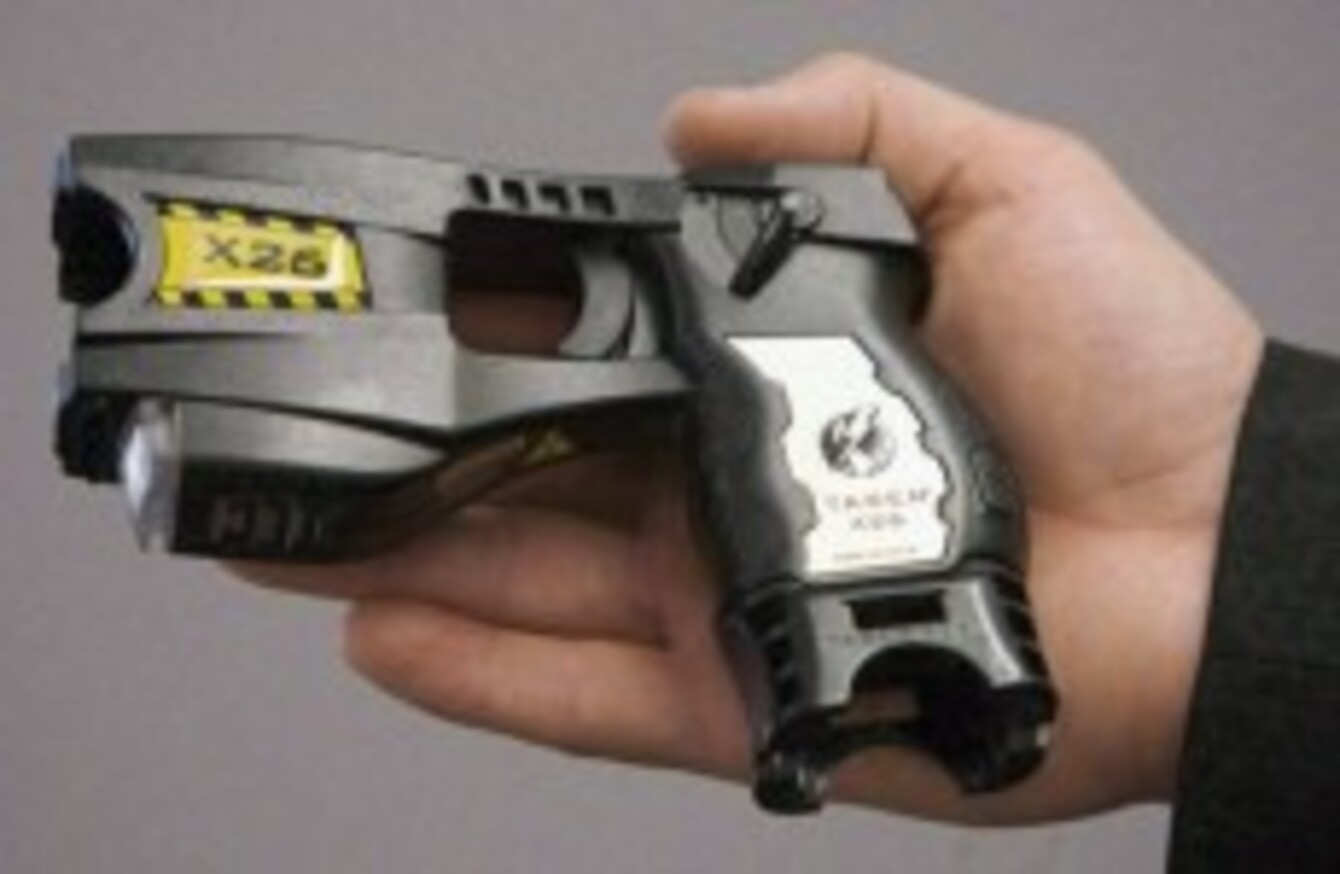 File photo of a 'Taser'
File photo of a 'Taser'
A MAN HAS died after being shot with a Taser by police in England, the North-West Evening Mail reports today.
The incident occurred last night when police were called to a flat in Barrow where the victim, who lived in the premises, was allegedly causing a disturbance.
The 27-year-man, who has been named as Dale Burns, was arrested on suspicion of causing criminal damage. A Taser was used during the arrest.
Burns, who is a father of two, became unwell after being arrested and was taken to hospital by the officers.
The 27-year-old bodybuilder was pronounced dead at 9pm last night.
The Independent Police Complaints Commission are now investigating the death. A statement from the commission confirmed that one officer discharged a Taser at the man a "number of times". A pepper spray was also used on the man by another officer.
"A taser and spray were deployed during the arrest and we will be examining whether the actions of police officers were proportionate in the circumstances and in accordance with police procedures," said IPCC Commissioner Naseem Malik.
"We will need to await the results of a post mortem and any necessary tests to establish how Mr Burns died. In the mean time I would urge people to have patience while we seek to gain answers to the questions understandably raised."