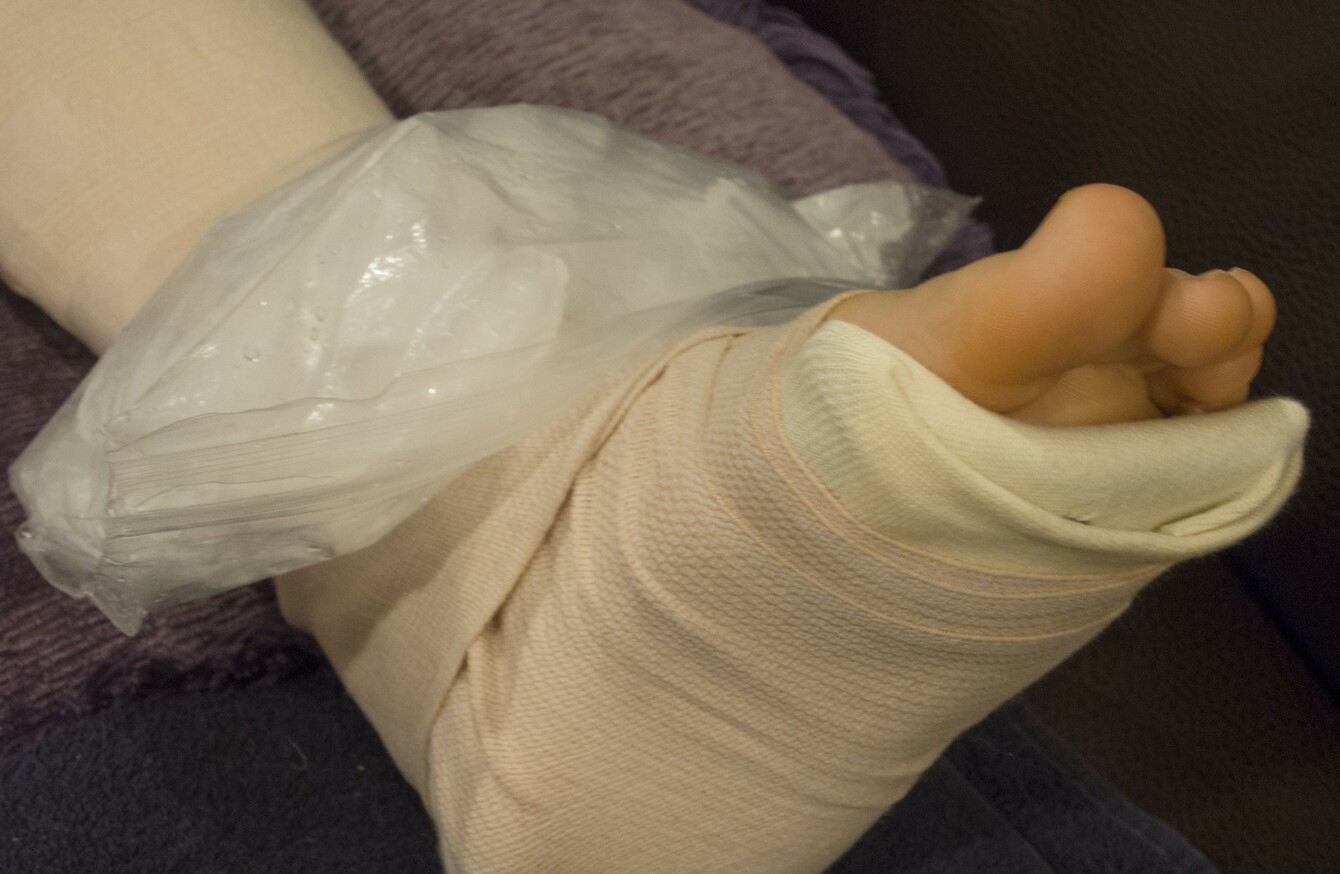 File photo
Image: Shutterstock/SEASTOCK
File photo
Image: Shutterstock/SEASTOCK
A 23-YEAR-OLD UNEMPLOYED man was followed by a taxi driver because he did not pay a €140 soilage fee after vomiting in the vehicle, a court was told today.
Circuit Court President Justice Raymond Groarke said taxi driver Anthony Olajude, who had been following closely with his taxi, had, perhaps entirely by accident, run over and injured his left foot.
Judge Groarke, awarding Wolasewicz €18,500 damages against Olajude, said there had been a very direct conflict of evidence between the two as to what had happened in the September 2014 incident, but he preferred the injured man's evidence.
Olajude, of Doire Beag, Oriel Road, Collon, Co Louth, denied driving over Wolasewicz's foot. He claimed Wolasewicz had been very drunk and tried to run away when asked to pay the soilage fee. He alleged Wolasewicz injured his foot when he had fallen while running.
Wolasewicz told the court he had been on a night out with friends in Harcourt Street, Dublin when they stopped Olajude's taxi to go home to Arbour Hill, Dublin. His friends had already left the taxi when he became sick.
He said he removed his shirt to try and wipe up his vomit and, following a request by Olajude to pay a €140 fee, he had told him he did not have such money with him but said if he came to his house at St Margaret's Terrace he would pay him.
'Very intoxicated' 
Wolasewizc told his barrister, Conor Kearney, that as he could not find enough money at his home he told Olajude he would go to his sister Wioletta's house nearby to get it.
He said Olajude was angry and had driven over his foot while following him in his taxi to Wioletta's house.
He had been shirtless and in shock when he reached his sister's home and had been taken by ambulance to the Mater Hospital in Dublin. His foot had been swollen and bruised and he had suffered lacerations to his knee and elbow when he had fallen. His sister later paid the soilage fee.
Garda Killian Murphy from Bridewell garda station said when he saw Wolasewizc on the night he had noticed that he was "very intoxicated" and unsteady on his feet.
Awarding Walosewizc €18,500 damages, Judge Groarke said the fact Olajude had twice called gardaí showed, in the court's view, he had been getting more annoyed and thought Walosewizc would manage to escape.