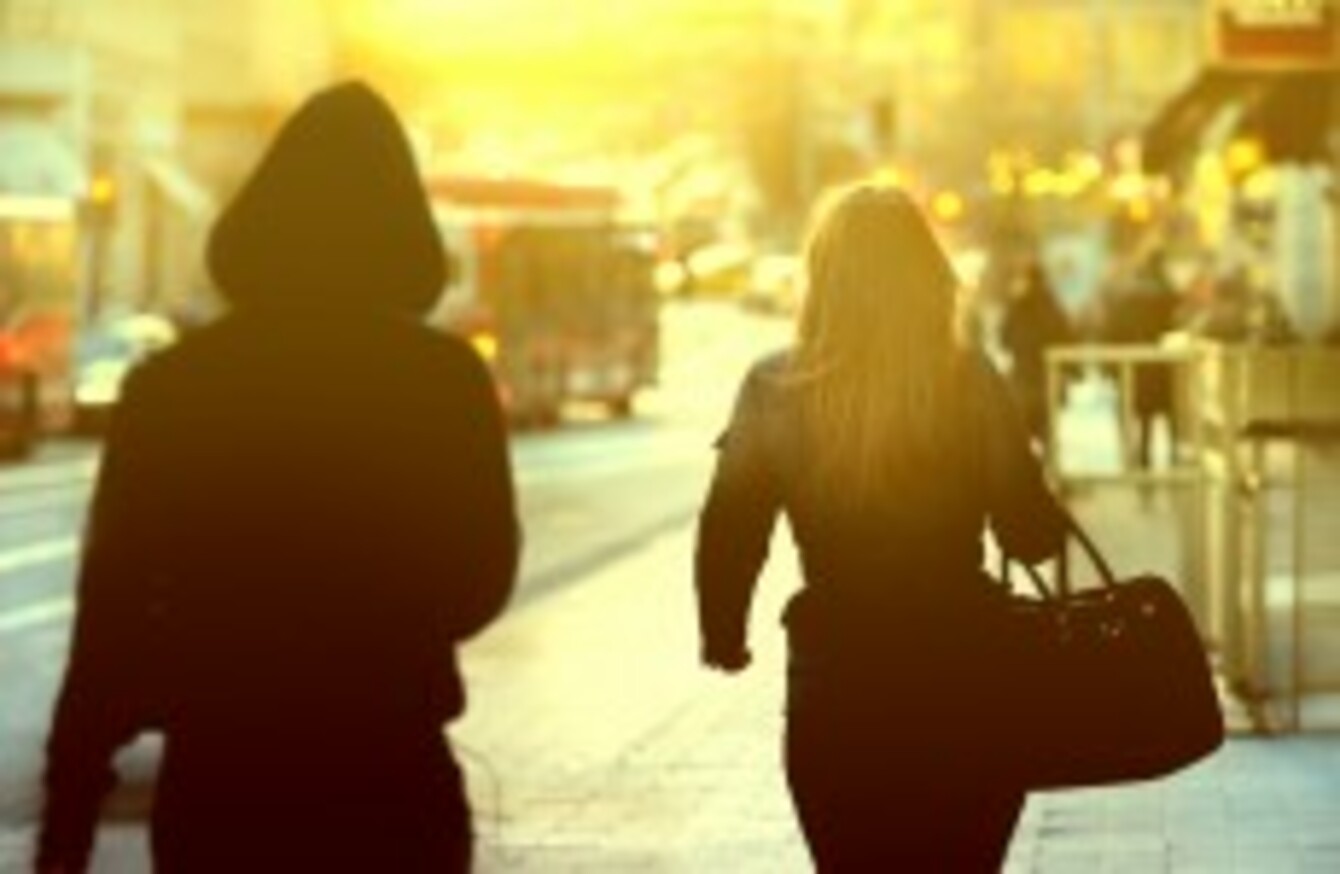 Image: Shutterstock/connel
Image: Shutterstock/connel
A ROBBER WHO launched a vicious attack on a "chivalrous and courageous" man who was trying to distract him from mugging a woman has been jailed for three and half years.
Karl Gurr (28) of Gardiner Street, Dublin pleaded guilty to robbery at Royal Canal Park on January 10, 2015. His 64 previous convictions include theft, criminal damage, possession of drugs, trespass and assault.
The victim was walking in the park when he spotted a woman on the path outside the park's high railings being followed by Gurr.
He saw Gurr wrap a scarf around his face and, suspecting that he was about to rob the woman, he shouted out at him to try and get his attention.
The man warned Gurr he was ringing the gardaí and walked away from him while pretending to be on the phone but unbeknownst to him Gurr had vaulted the park railings and was chasing after him.
The victim called the gardaí while trying to escape but Gurr caught up with him and knocked him to the ground. His attacker tried to kick him but the man managed to grab his foot and knock him over.
A struggle broke out between the pair during which Gurr tried to smash the man's head off a brick flower bed, a lamppost and the ground.
At one point the victim managed to get to his feet while Gurr was on his back and he pushed his attacker into railings knocking him off.
Gurr continued to punch out at the other man while he defended himself by poking at his eyes and face and grabbing onto his clothes.
He later told gardaí he was terrified that if he was knocked to the ground again Gurr would kill him.
The victim said at one point Gurr spotted his phone and seemed to become fixated on it. He felt that if he let it go the struggle would come to an end.
He let him take the phone and collapsed to the ground before struggling to his feet and staggering to nearby flat complex where he called for assistance.
A victim impact report handed into court outlined that he was later treated for cuts to his head and the attack has had "a profoundly negative effect on my physiological well-being".
He was due to be interviewed for a promotion ten days after the attack but had to cancel it and subsequently lost his chance of the new position.
He wrote that he was "a normal enough person" prior to the attack but that this had all been taken away from him. He said it had been nine months since the assault and he felt his situation has deteriorated.
Judge Martin Nolan said the victim behaved in "a courageous and chivalrous fashion" when he became aware that there was some threat against this woman.
He said the man had felt secure as there was high railings between himself and the potential mugger.
Judge Nolan said Gurr had savagely attacked the victim and the victim did what he could to protect himself.
He described the victim impact report as "graphic" and noted Gurr's serious record of convictions before he jailed him for three and half years.
Additional Evidence
Detective Garda Fergal O'Flaherty told Ronan Kennedy BL, prosecuting that he responded to the victim's 999 call and found him in a distressed state.
He said it was clear he had been assaulted and he got the man to accompany him around the area in an attempt to find his attacker. He later pointed out Gurr and he was arrested.
Gurr was deemed unfit for interview because he was so intoxicated. He later made no admissions telling gardaí he had no recollection of the mugging.
Detective Garda O'Flaherty agreed with Sandra Frayne BL, defending, that Gurr, who was homeless at the time, had clearly taken "a cocktail of intoxicants" that day. He accepted that he looked much improved now and that he came from a decent family.
Frayne said her client asked for an apology to be issued to the victim for "this horrible offence".
She said Gurr could not remember what he did that night but he accepted that this was "his own doing because of the substances he took".
Counsel said Gurr had been a self employed painter and decorator, employing staff until he was 19-years-old but then started taking tablets and alcohol. She said he was trying to make the most of his time while on remand in custody.