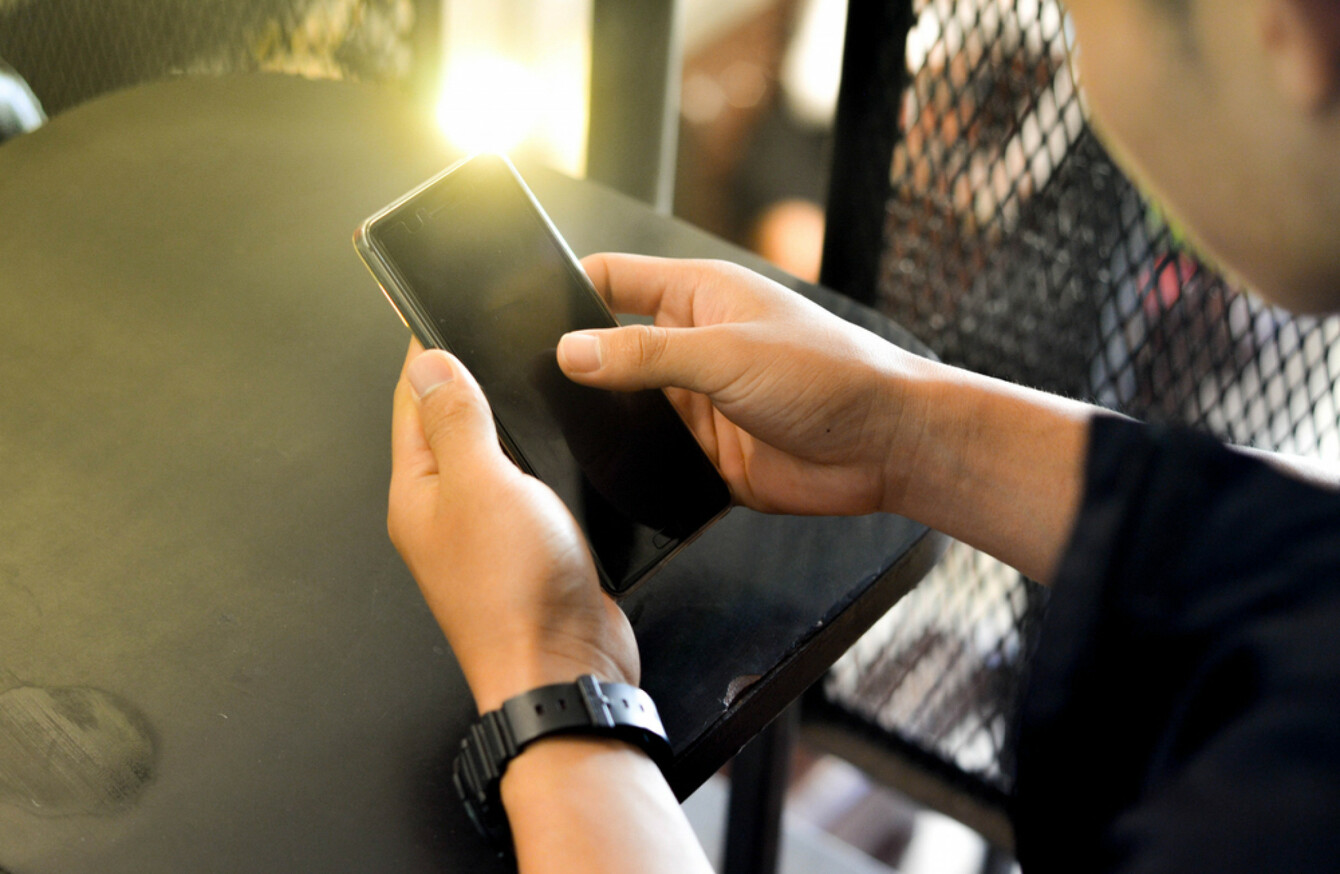 Image: Shutterstock
Image: Shutterstock
A DUBLIN FATHER who had sex three times with a 14-year-old girl after meeting her on a social media site has been sentenced to three years in prison.
David Hoban (28) was arrested after the girl was found in a Dublin suburb and complained that she had been raped by him. The girl's mother had reported her missing after she had not returned home from school.
Detective Garda Paul O'Hara told Garrett McCormack BL, prosecuting, that the teenager said that she had both sex and oral sex with Hoban three times after having three meetings with him. Hoban was 26 years old at the time.
The court heard they had met through a social media website and the victim's profile indicated that she was 20 years old, but Detective Garda O'Hara confirmed that it would have been obvious to Hoban that the girl was underage when he met her in person.
Guilty plea
Hoban, of Leinster Road, Rathmines, Dublin pleaded guilty at Dublin Circuit Criminal Court to two sample charges of defilement of a child by having intercourse and oral sex with the teenager on dates in June 2015 . He has 10 previous convictions, all of which had been dealt with in the District Court.
Sentencing him to three years in prison, Judge Martin Nolan said Hoban should have stopped contact with the teenager when he became aware of her youth at their first meeting.
"He should have known what he was doing was morally reprehensible and against the law," Judge Nolan said.
He accepted his plea of guilty and true remorse and said that "his young life was troubled by great tragedy".
"But everyone is master of their own ship and this man didn't make the right decision," Judge Nolan said.
He said the age difference was substantial. "We are talking about a grown man who should have been mature enough to stop himself and he didn't," Judge Nolan said.
WhatsApp messages
A series of WhatsApp messages sent between Hoban and the girl, read out in court, showed that he was aware that she was underage but Detective Garda O'Hara said Hoban didn't become aware of her actual age until the day of his arrest.
The garda agreed with McCormack that the majority of the messages were instigated by the victim.
One message from Hoban read:
I'm sorry, you're a lovely girl. I wish you were older and you could do what you want.
Another said "I like you a lot but things will never work out," to which the complainant replied "Why because I am too young?" to which Hoban answered "Yup."
There were conversations surrounding sexual acts and in one message the teenager said to Hoban, "I wish you were my age," before she told him she loved him.
Mary Rose Geary SC, defending, said her client's sister died in a road accident when she was a young child and a friend died when the friend was about 12 years old. She said Hoban suffered other similar tragedies over the years which led to him drinking heavily and living a chaotic lifestyle.
Gearty said Hoban took full responsibility for the offences and had started attending a forensic psychologist for treatment.