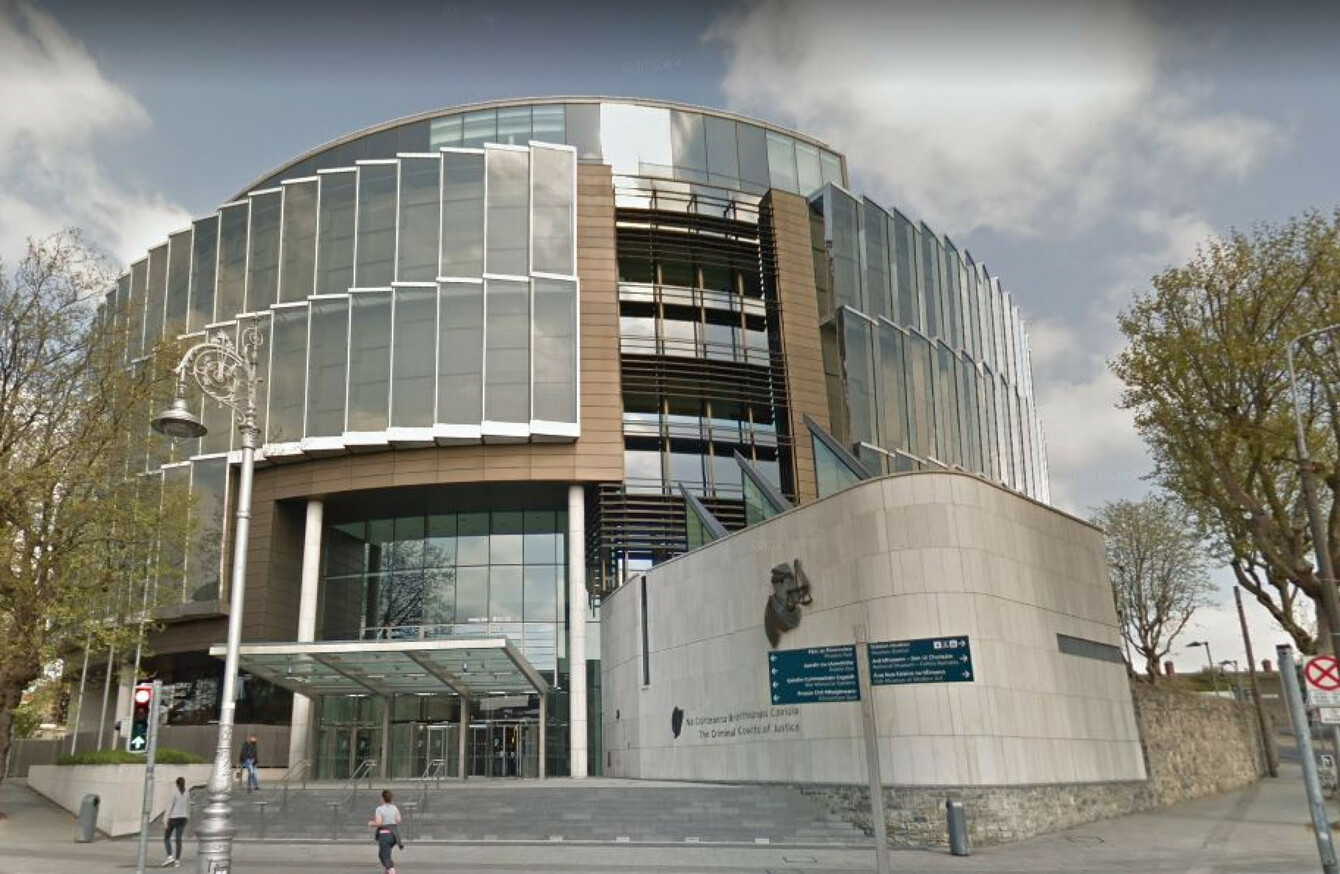 Image: Google Maps
Image: Google Maps
A MAN WHO was acting "out of character" when he randomly attacked his neighbours in their homes after "a three day bender" has been jailed.
On 17 December 2017 Andrew Peel of Coultry Drive, Ballymun, Dublin struck Kim Hutchinson with a golf club and hit David Tyson with a "cue ball" knocking him unconscious.
Dublin Circuit Criminal Court heard that both injured parties and other neighbours were taken aback by Peel's behaviour and told gardaí it was "not the person they knew".
Peel pleaded guilty to criminal damage, burglary, and assault causing harm to Hutchinson and Tyson at Coultry Drive on 17 December last.
Judge Martin Nolan noted there was no ill will towards Peel from his neighbours, who did complete victim impact statements. He said Peel was intoxicated on the night and said these were serious offences.
He said Peel had a background of difficulties but he believed he could reform. He imposed a sentence of 33 months and backdated it to last December as Peel has been in custody since his arrest for these offences.
He has previous convictions for possession of drugs, assault, possession of knives and car theft.
Sandra Frayne BL, defending, said her client had been on "a three day bender" and was suffering from a lack of sleep when he began the attacks.
Garda Ross Brierley told the court that on the night Peel arrived at Hutchinson's family home and used a golf club to smash the front window and glass panes in the front door.
He then went into the house and ran upstairs after Hutchinson and her husband Thomas Callery and their children. Hutchinson ran out outside. He followed her and struck her with the club on the arm and back, chipping a bone in her arm.
Other neighbours had gathered outside by this time and friends of Peel tried to hold him back. Witnesses told gardaí that he was "not his normal self" and seemed to be "off his head on something".
Tyson approached to try to calm matters down and Peel jumped at him from 4ft away. He had a "cue ball" in his hand and hit the victim with it before falling in the jump.
The victim fell unconscious and was hospitalised. Over the following days he experienced headaches and some difficulty in his balance, Garda Brierley said.
At one point Peel threatened that he would petrol bomb the Hutchinson family home. When gardaí arrived he had fled and they found him hiding in a bin shed.
Frayne said her client did not remember his actions but had apologised to his mother, who still lives on the street. His mother told the court that her son had suffered from mental health issues and drug abuse since his teenage years as she tried in vain to get him help from State services.
The court heard Peel is working as a courier and has also helped out with inner city soup runs for the homeless and is training to work in social care.
Judge Nolan said the evidence of Peel's mother was impressive and she was an impressive woman. He said Peel's background of difficulties caused him to behave as he did on the night. He said he behaved disgracefully.