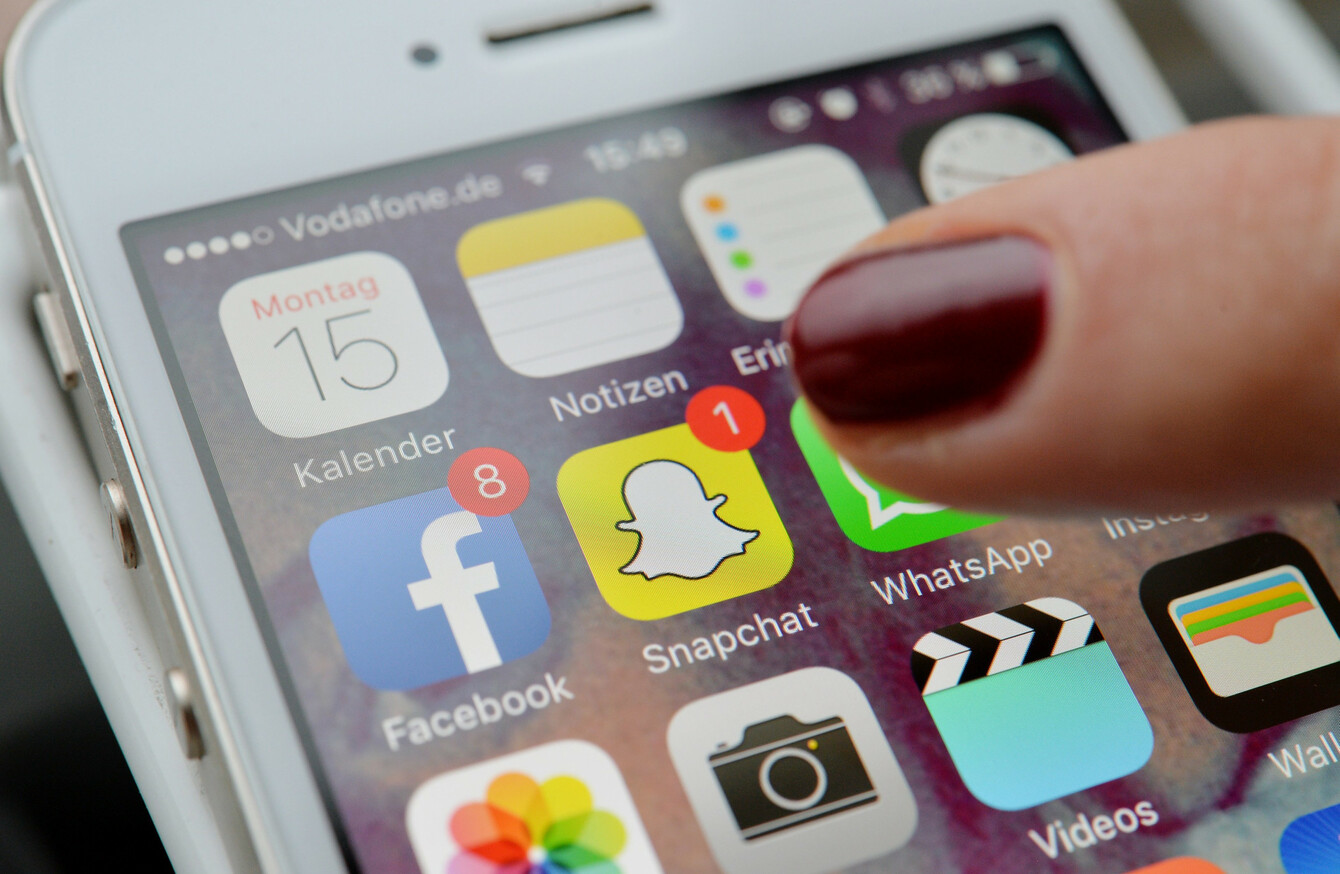 Image: DPA/PA Images
Image: DPA/PA Images
A MAN WHO robbed a mobile phone from a teenage schoolgirl and went on to carry out six more robberies has been jailed for four years and ordered to stay away from his victims for 30 years.
David Fetherston, 31, of Moatview Court, Priorswood, Dublin 17, was found guilty by a jury last July of one count of robbing a mobile phone from the girl on Malahide Road, Coolock, Dublin, on 7 March, 2013.
After the trial, he pleaded guilty to a further six counts of carrying out robberies in various shops around north Dublin in August and September 2016 – including the same off-licence three times in two weeks. A knife was brandished on a number of occasions.
Fetherston has 134 previous convictions.
James Dwyer BL, prosecuting, previously told the court that Fetherston's mobile phone robbery victim found the trial experience a very difficult one.
The court heard Fetherston had an outburst during his trial, which has led to his young victim having "concerns".
Sentencing Fetherston today, Judge Patricia Ryan ordered him to stay away from all of his victims for a period of 30 years. She noted many of his offences were "crimes of violence".
However, she accepted he was remorseful, has accepted his guilt, is doing well in custody and has rehabilitated himself from drugs.
She backdated the sentence to last July, when Fetherston went into custody.
The trial heard the girl was on her way home from school on a bus when Fetherston approached her and robbed her mobile phone.
Emmet Nolan BL, defending, said his client now accepts the verdict of the jury. He said Fetherston has spent two of the past three years in custody for previous offences.
Addicted
He said at the time of the offence, Fetherston was addicted to heroin. In the lead-up to his trial for this offence, he became drug-free and is now an enhanced prisoner.
He said Fetherston has no previous convictions for assault. "He has no predilection for violent offending," he said.
Nolan said his client left school at the age of 15 and had a troubled background. He became addicted to drugs at the age of 16. He trained as a roofer and metal fabricator and is now training as a fitness instructor, the court heard.
In relation to Fetherston's outburst at trial, Nolan said his client was "distressed at the result" and "acted in a manner that was entirely inappropriate".
He said one of the witnesses reacted in a way that was relief but which manifested itself in a way that was perceived by Fetherston to be "triumphalism".
"He lost his cool momentarily," Nolan said of Fetherston, saying the victim need have no concerns going forward.
Multiple robberies

In relation to the six robberies, Garda Niall Gibbs told Maurice Coffey BL, prosecuting, that between 23 August and 17 September 2016 Fetherston carried out a string of robberies of shops around the Malahide Road.
He tussled with a female cashier at Iceland store in Coolock on 23 August, making off with €200 in cash. On another occasion he entered a Chinese takeaway at Clarehall brandishing a kitchen knife and robbed €140.
Along with a male accomplice, who was armed with a blade, he robbed a taxi driver of €85 in coins after being picked up on Malahide Road on 4 September.
On three occasions over a two-week period in September 2016, Fetherston targetted Fine Wines shop on Malahide Road, robbing a total of €1,250 in cash. In the last two robberies, which were two days apart, he robbed the same two victims who were working there.
Several unidentified accomplices also took part in the final robbery.
A number of victim impact reports were handed up in court.
Nolan said his client's actions were committed by a "desperate drug addict who was desperate to get money to get more drugs". He said Fetherston was often under the influence of illicit drugs when he carried out the robberies.