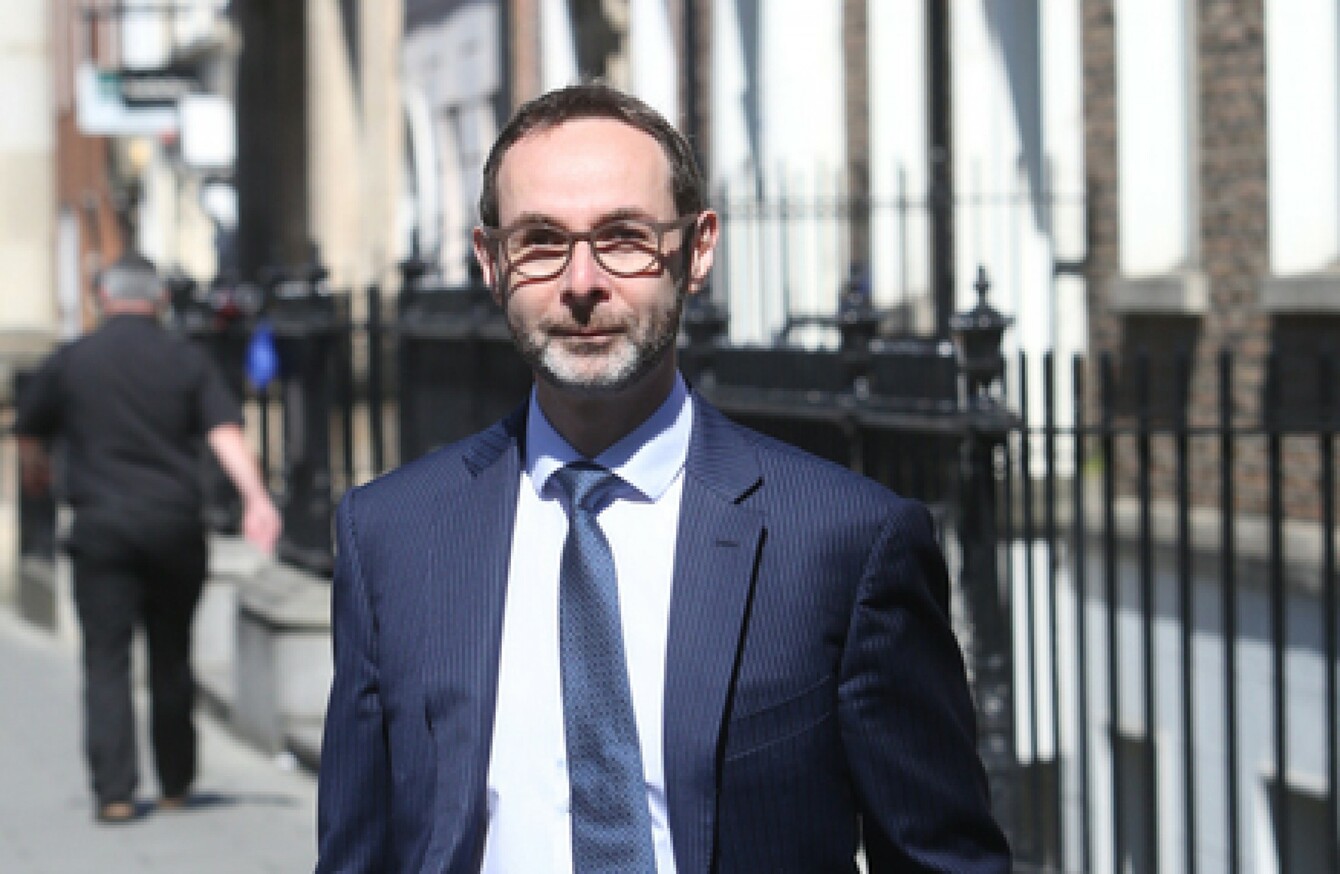 Image: Sam Boal
Image: Sam Boal
A CENTRAL BANK employee is being paid €122,000 while on gardening leave between April and August.
Cyril Roux resigned from his role as deputy governor to take up a new position in the private sector in February.
Gardening leave is where an employee who is leaving a job is kept away from their current role for a certain period of time before starting their new role.
In a written answer to a parliamentary question, the former Minister for Finance Michael Noonan said the employee was placed on gardening leave for 4.7 months earlier this year.
The large cost was put down to the "seniority of the post". It was also noted that gardening leave is granted when there is "a potential or perceived potential conflict of interest" between their current and new role.
It's understood that Roux is not happy with the arrangement.
However, Noonan added that the paid leave is provided for key roles to create a 'cooling off' period. He said:
Arising from the seniority of the post, the cost of the garden leave is €122,000 inclusive of payment for untaken annual leave which was due and is being taken during this period.
"A decision to place an employee on garden leave is determined by the circumstances, typically where there is a potential or perceived potential conflict of interest arising between the employee's current role and the post-employment activity they have communicated they intend to undertake."
Struggling to find staff  
In recent years, the Central Bank has lost a number of key staff, including former governor Patrick Honohan who announced his early retirement in 2015.
Deputy governor Stefan Gerlach, head of banking Fiona Muldoon – who has since joined insurance firm FBD – and head of enforcement Peter Oakes all left the financial regulator.
The Central Bank has launched initiatives to try to retain key staff and has offered payments to staff to keep them at the organisation.
However it looks like the financial regulator is likely to fall well short on its recruitment targets of 200 for this year.
It was revealed last week that it only managed to add the equivalent of five full-time employees in the first three months of the year and staff turnover currently stands at 7%.
According to minutes from the Central Bank's committee meeting in late April, it's struggling to find extra staff in a "challenging recruitment environment".
Additional reporting by Killian Woods on Fora.ie.