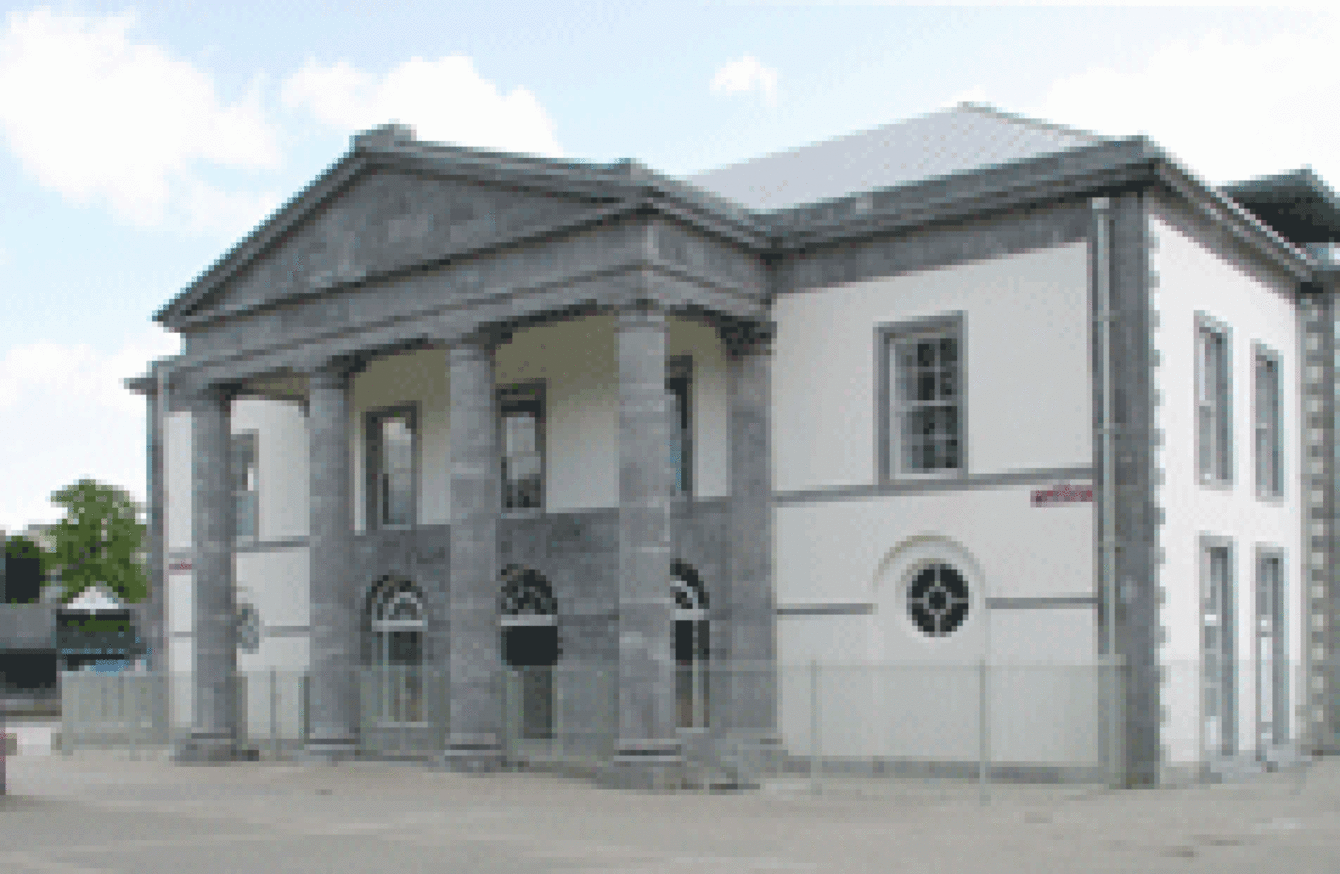 Image: Courts.ie
Image: Courts.ie
A "VIOLENT, EVIL" Limerick man, who previously encouraged the shooting of a man outside a child's christening, has been jailed for five years for robbing a tourist at knifepoint on St Patrick's Day.
Damien Quinn (34), who the court heard was a victim of child abuse, went onto the streets armed with a knife which he put to the victim's throat on 17 March last year.
Quinn, of Shanabooly Avenue, Ballynanty, Limerick, pleaded guilty at Limerick Circuit Court to robbing the man, who had parked his Mercedes near the city centre.
During the robbery Quinn and an accomplice jumped into the victim's car. Quinn, who was in the back seat, put a seven-inch rusty blade to the victim's neck and robbed him of €70 and a wifi dongle.
In a victim impact statement, the man described how the terrifying robbery had left lasting psychological scars.
The victim wrote:
I have travelled extensively, all my life, to places like Eastern Europe, USA, Lebanon, and Israel and have never done so in fear. However since that night I have lost confidence while driving late at night or while parking up.
I am always in fear of what might happen. Due to my extreme nervousness, I have changed the security system in my car. The doors lock automatically. For weeks afterwards I suffered from nightmares and now I find I am constantly checking windows and doors to make sure they are locked.
Judge Tom O'Donnell said Quinn's behaviour on the night was "premeditated and violent."
"It was extremely frightening for the victim. His victim impact statement underpins the psychological valley he has suffered," the judge said.
A probation report stated Quinn had "a propensity for violence".
Judge O'Donnell noted Quinn had suffered "outrageous" child abuse "at the hands of others" and that he has "difficulties coping".
Quinn's barrister Mark Nicholas, previously told the court that Quinn was sent to an institution when he was 13 or 14 where "certain unspeakable things happened to him".
He bottled it up, didn't do much schooling, and found himself drinking and drug taking.
Judge O'Donnell was told Quinn had been diagnosed with post traumatic stress disorder.
Previous convictions
In June 2006, Quinn was jailed for ten years for his part in the shooting a man outside a christening party in Limerick. At the sentencing hearing he was described as an "evil, violent criminal".
He was found guilty by a jury of having a shotgun in his possession with intent to endanger life at Sarsfield Gardens, Moyross, on 1 May 2005.
He was also found guilty of having the gun in suspicious circumstances, and of assaulting 35-year-old Thomas Leamy, causing him harm, on the same date.
Leamy was shot twice in the back outside a house where his baby niece's christening party was taking place. Judge Carroll Moran described it as an "appalling" incident.
The court heard Quinn had encouraged his younger brother Matthew to shoot Mr Leamy.
Matthew Quinn (22), with an address at Ballygrennan Close, Moyross, was jailed for six years.
He had pleaded guilty having the shotgun in his possession with intent to endanger life, and he also admitted having two machetes with intent to cause injury.
The court accepted Matthew Quinn shot Mr Leamey under direction from his older sibling.
Det Garda Gda David Bolger told the court at the time:
I believe that Damien Quinn is a violent and evil criminal in Limerick city and gardaí regard him as a serious threat.
Damien Quinn was previously sentenced to six years in prison for an armed robbery when he was just 17 years old. He also has a conviction for attempting to slash a prison officer's neck with a broken CD.
Judge O'Donnell today jailed him for six years for the St Patrick's Day robbery suspending the final twelve months.