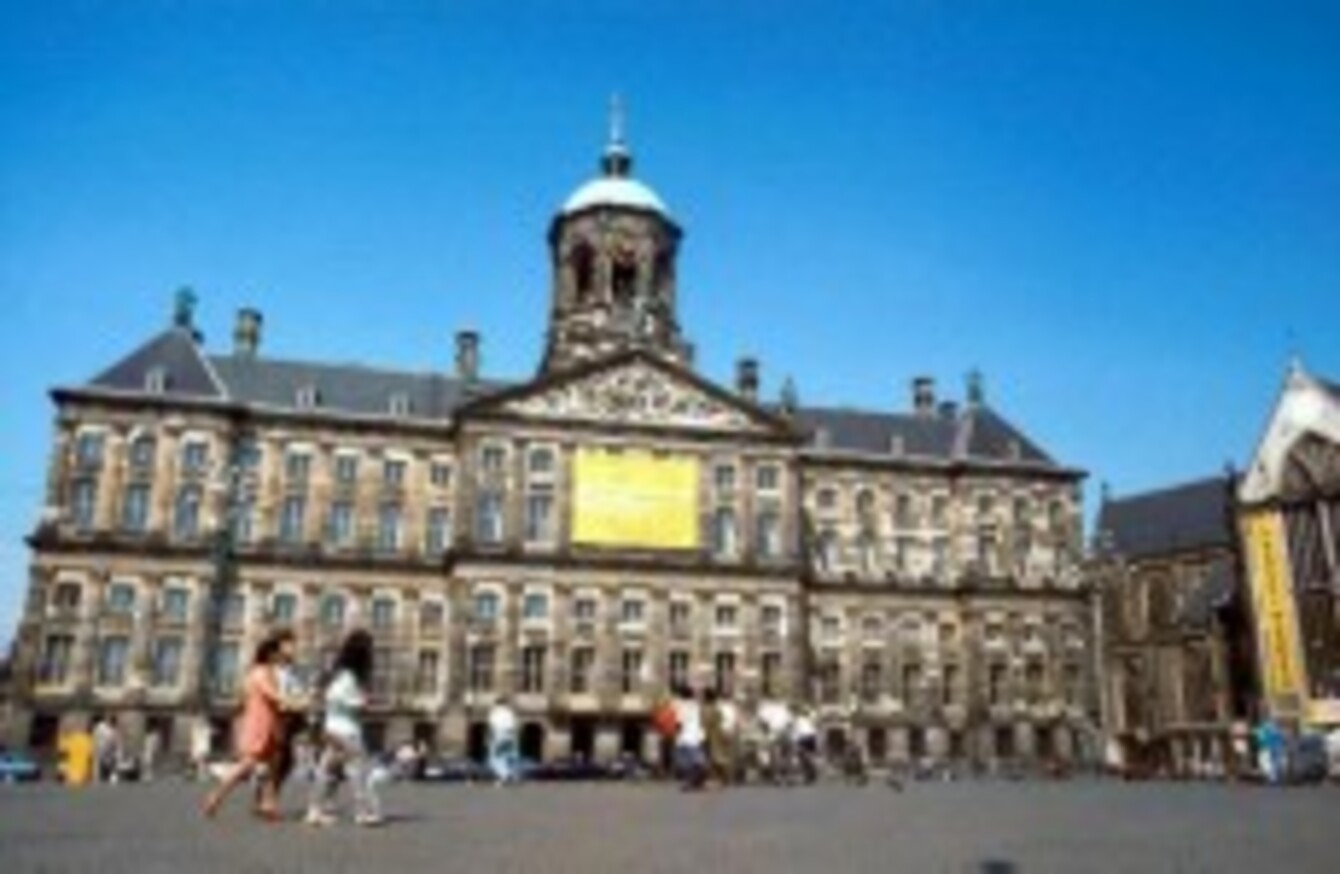 The exterior of the Royal Palace in Dam Square, Amsterdam, Holland
Image: Topham Picturepoint/Topham Picturepoint/Press Association Images via PA Images
The exterior of the Royal Palace in Dam Square, Amsterdam, Holland
Image: Topham Picturepoint/Topham Picturepoint/Press Association Images via PA Images
DUTCH POLICE AND witnesses have said that a man set himself on fire in Amsterdam's Dam Square today.
A video from the scene, which was published on a Dutch website, shows an unidentified person covered in flames as a group of people attempt to put out the fire.
The Associated Press is reporting that the incident occurred in Dam Square, outside the Royal Palace in Amsterdam.
According to a translation of an article on the Dutch website NOS, the man was seen arguing with a group of English tourists shortly before he told them to leave and then took a lighter to himself and set himself on fire.
Reports say that the man spoke Dutch with a foreign accent.
It is not clear yet what injuries the man, who was brought to hospital, suffered or if he survived the fire.
A graphic video of the man on fire is available to view here. Please note that viewer discretion is advised due to the nature of this video.