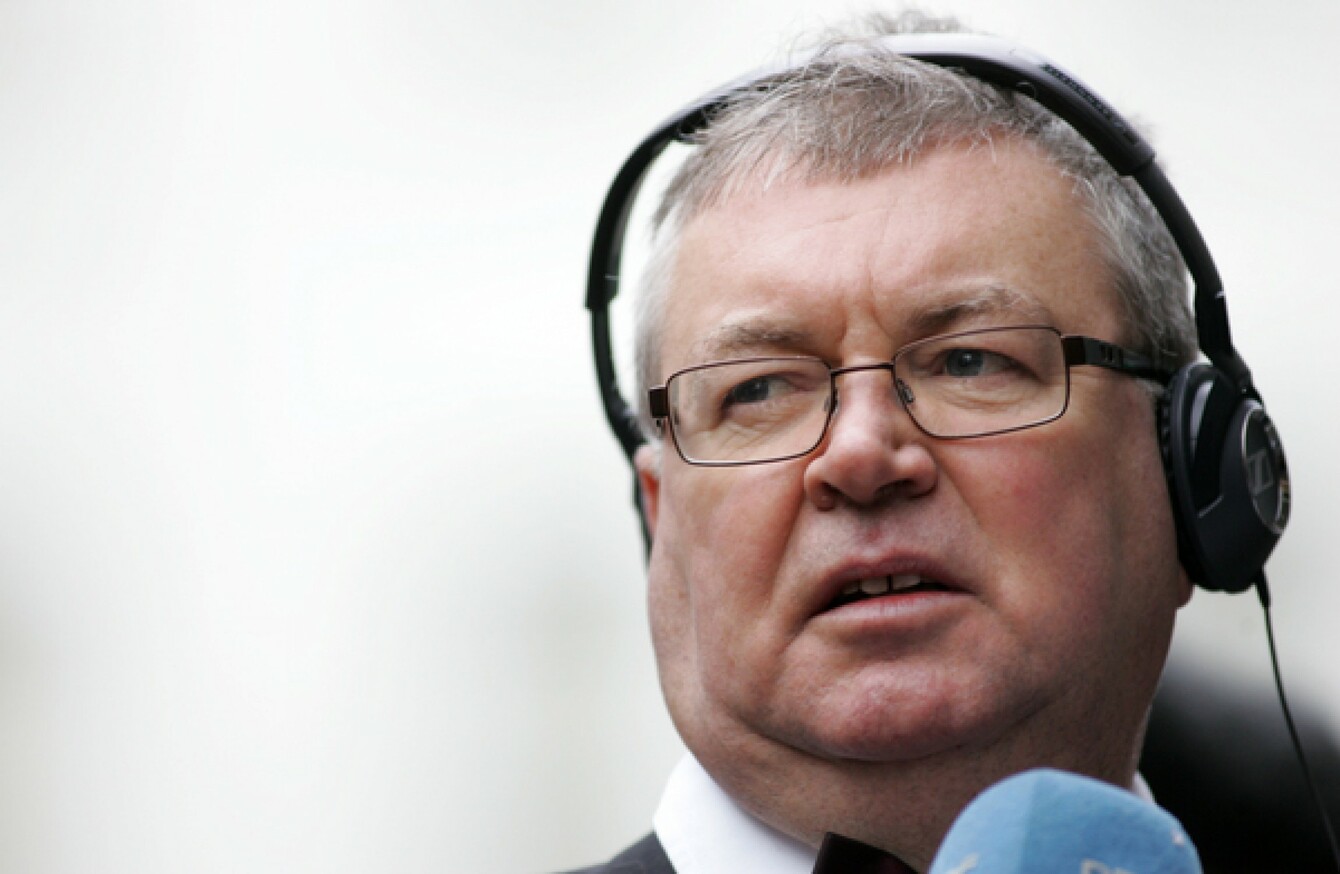 Image: Sam Boal/Photocall Ireland
Image: Sam Boal/Photocall Ireland
ON 1 MARCH 1987, John Fox died after he was stabbed in the back by a stranger on a night out in Sligo town.
Richard Kelly, who was sentenced for the manslaughter of Fox, apologised to the victim's family today saying he wished he could turn back time.
John Fox was just 23 years old when he died.
Speaking to Joe Duffy on Liveline on RTÉ 1, Kelly said, "I'm a mature man now, I'm close to 50, back then I was just gone 19. I was extremely immature, I was uneducated and I was an extremely careless young man.
"I was a little bit wild and kind of did my own thing."
Describing the night in question, Kelly said, "We were on the way home having a bit of craic, messing, and we got into an argument with another group of lads. Unfortunately, that's what happened and a lad sadly lost his life because of my actions.
I can't remember the actual incident and it's not me being selective in my memory, I was extremely intoxicated. I can't remember if I'd taken drugs on that evening, we would have taken magic mushrooms in the past and medication from parents and that.
"I just know I ended up in the garda station, we left the scene immediately. I was not aware that young man was fatally injured."
He said he can't remember stabbing Fox but he saw the blood afterwards and he knew had a knife in his hand.
I always put my hands up and I always admitted I was involved, a young man lost his life because of my actions but it wasn't murder. I had no intentions whatsoever of ever using a knife, of ever taking that man's young life.
"I was extremely intoxicated in the garda station. One of the police officers put his head around the door and said, 'You're fucked now Kelly, that man is dead.' That's how I found out."
Remorse  
Kelly apologised to the family of John Fox, saying, "I wish John was with us today.
"I am immensely remorseful, I'm always mindful of the immense impact my actions had.
If I could turn back time to have John Fox back with his family again, I would make it happen in a heartbeat.
"It is a terrible thing to know you've ended someone's life. Humans are supposed to be givers of life, not takers of life and I do fully understand that taking a life is a crime against man and nature."
Kelly was sentenced to 10 years in prison and served 6 and a half years.
Describing why he was carrying a knife on the night in question, Kelly said, "I bought that knife because I went hunting and fishing with my Dad and I used the knife to prepare game.
"As a teenager I carried that knife on numerous occasions, when I was out and about going about my daily life.  I never thought much of it.  My friends and I had grown up with movies like Rambo, Crocodile Dundee and thought we would emulate these movies by carrying knives.
"Now as a mature man I know it sounds ridiculous, but this was the eighties and movies like Rambo and Crocodile Dundee were socially acceptable.  In our eyes carrying a hunting knife was a cool joke.
As a young man, I was uneducated, not really wise to the dangers of carrying a knife. We thought it was a bit of fun and a bit of craic to bring a knife with us and to show it off to friends. I never in a million years expected to stab someone to death with it, what happened that night should never have happened.
He said his father was lost for words when he discovered what his son had done.
"He was walking around and didn't know what to do. He didn't bring me up to do any harm to people."
Kelly added, "I can't undo what happened but if I can stop one young man from carrying a knife it would be worth it."