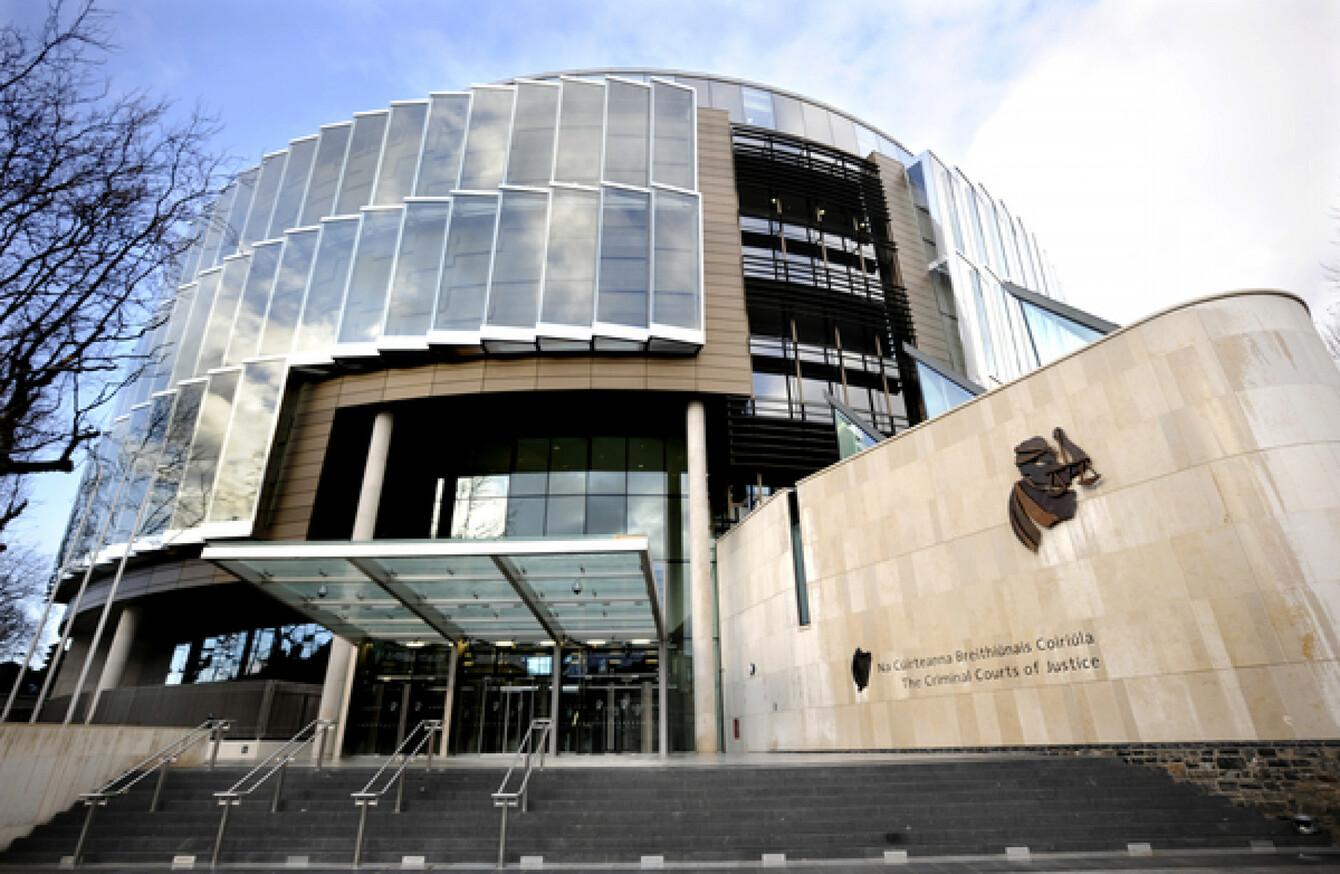 File photo, Criminal Courts of Justice.
Image: Sasko Lazarov/Photocall Ireland
File photo, Criminal Courts of Justice.
Image: Sasko Lazarov/Photocall Ireland
A MAN WIELDED a baseball bat to smash the windows and contents of his girlfriend's family home along with two other men under the direction of his mother, a court has heard.
Josh Byrne (23) with an address at Spencer Street, North Strand, Dublin, was found guilty at Dublin Circuit Criminal Court of burglary and criminal damage at the Halligan household in Coolock, Dublin, on 1 October, 2015.
Judge Pauline Codd sentenced Byrne to two and a half years imprisonment, but suspended the entire sentence on condition that he engage with the Probation Service.
The court heard that on 1 October, 2015, there was an argument over the phone between Byrne's mother, Alice Byrne (44), and the mother of his girlfriend, Rebecca Halligan.
Later that day Ms Halligan's sister opened the door of her home to Alice Byrne, who facilitated her son and two young men wearing balaclavas entering the house.
Byrne and the two other men proceeded to smash various household items, windows and the front door with baseball bats. According to the victims, this was all under the direction of Byrne's mother.
The men also asked to see Dean Halligan, a brother of the victims, who was not in the house at the time of the incident.
Byrne has previous convictions for road traffic offences and obstruction, the latter leading to a prison sentence which ended on 17 July, of this year.
Pieter Le Vert defending Barrister, said that Byrne and his mother had brought to court a sum of €2,000 as compensation for the victims.
Judge Codd said the incident had been a "complete utter and unjustified over-reaction" to the argument over the phone and acknowledged that Byrne had acted "under some direction from his mother".
Judge Codd said the aggravating factors were the wearing of balaclavas, the smashing of several items of sentimental value and that the Halligan family had at one point provided Byrne with a home. The mitigating factors were Byrne's youth and his lack of relevant convictions.
The sentencing of Alice Byrne was adjourned until 10 December next, pending an updated probation report.