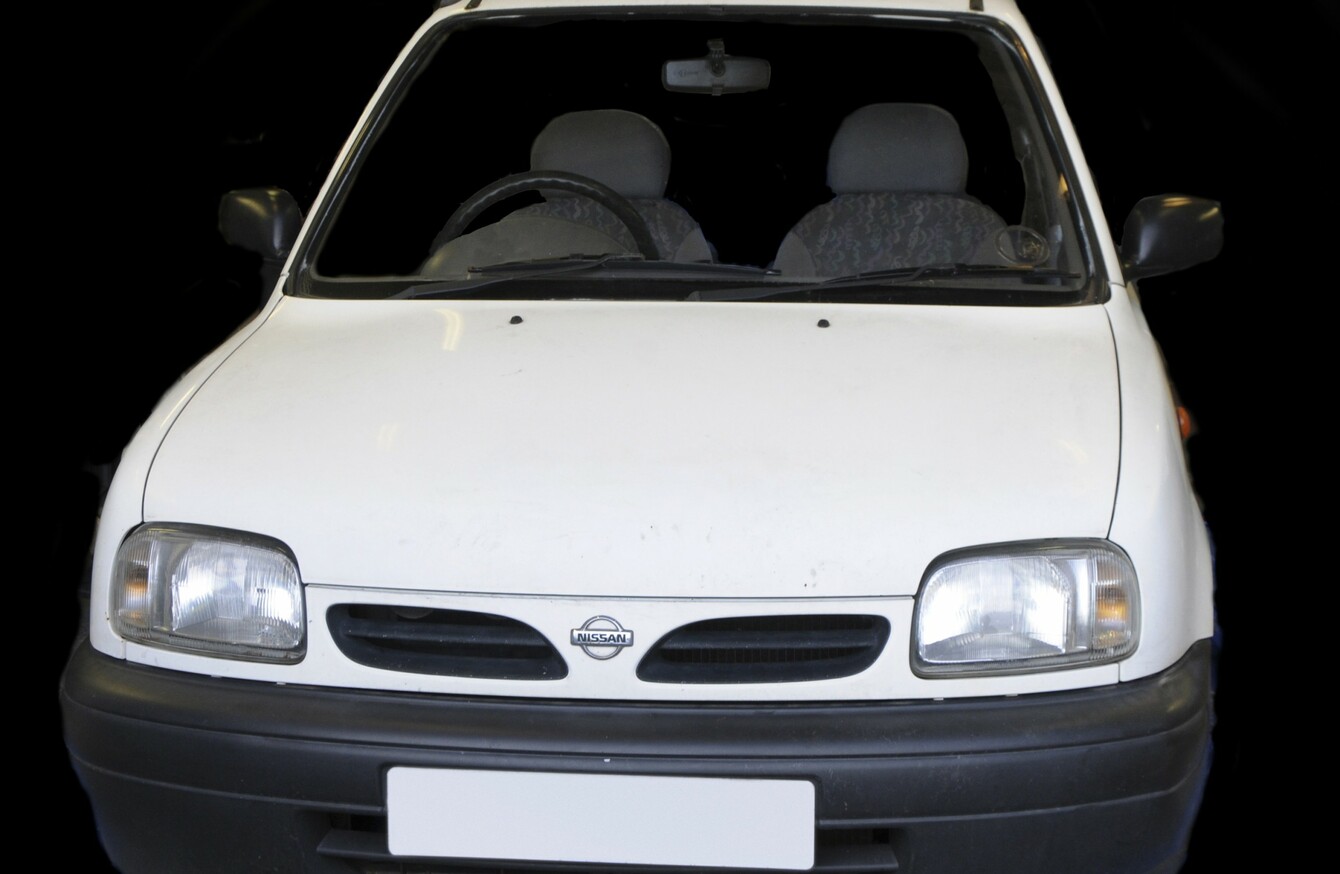 The car police believe bomber Salman Abedi used to attack the Manchester Arena.
The car police believe bomber Salman Abedi used to attack the Manchester Arena.
GREATER MANCHESTER POLICE have released images of the car believed to been used by the Manchester Arena bomber to store bomb-making components.
GMP released images of an 'old style' Nissan Micra used by attacker Salman Abedi, who killed 22 people and injured hundreds at an Ariana Grande concert on 22 May.
Police believe Abedi took items from this car between 18 and 22 May to help assemble the device he used to attack the Manchester Arena.
They also released images of a holdall they believe is connected with the attack.
Investigators have established that Abedi left the country on 15 April, and police say it is vital that they understand what happened to the car during these few days.
Detective Chief Superintendent Russ Jackson said that they needed witnesses to come forward to help establish who was in the car and where the car went.
"You may have seen the car and not realised at the time but it could have stopped at a newsagents or a supermarket – did you see the car and its occupants during these dates?" he said.
The inquiry is making significant progress, we have made more arrests and have corroborated the accounts of some people we have released.
Jackson said that police knew that Abedi bought some of the parts of the device after he landed back in the UK.
"Although his final acts on the night seem to have been alone, this doesn't mean that he did not have support in planning this attack and it is vital that we exhaust all our lines of enquiry to establish how this was planned and understand how others might have been involved," Jackson said.
"We also appeal to anyone who knew Abedi or his close associates to come forward. Did you notice anything suspicious about him or people he associated with. This information could be vital in piecing together what happened.
Although it is positive that we are making significant progress, we still need you to help us build a picture of exactly what led to this atrocity.