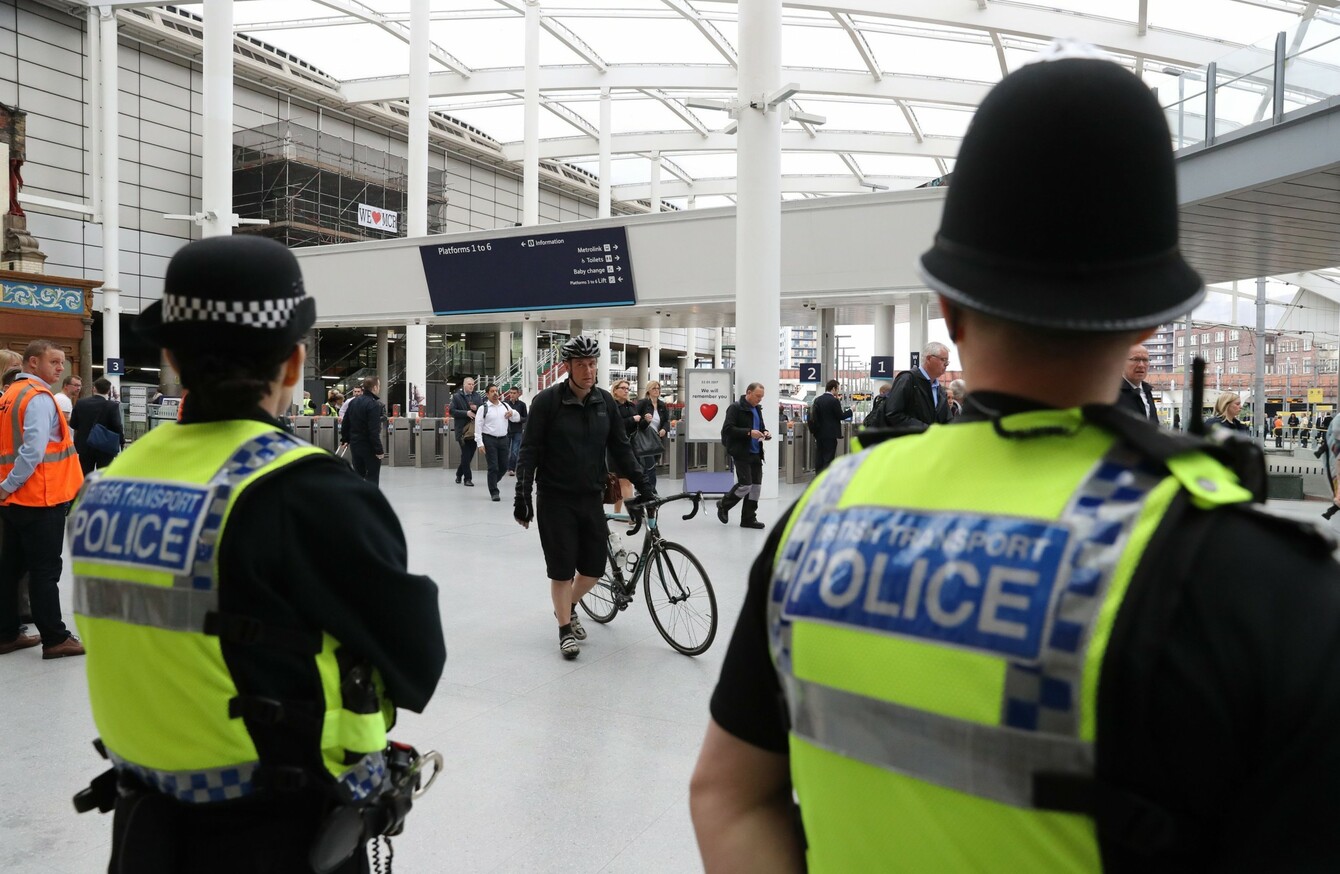 Image: PA Wire/PA Images
Image: PA Wire/PA Images
THREE MEN WHO were arrested as part of the investigation into the Manchester attack have been released without charge.
Two men aged 20 and 24 from the Fallowfield area and a 37-year-old man from the Blackley area were released today.
Detective Chief Superintendent Russ Jackson, Head of the North West Counter Terrorism Unit, said, "The release of some people can be expected in investigations of this nature as we corroborate accounts that have been provided.
The bomber Salman Abedi killed 22 people died at a pop concert last Monday night. So far 14 people have been arrested in relation to the police investigation into the attack. Jackson said:
We still have a number of people in custody and we will be seeking to extend the custody of some of them as we work to understand what has gone on and whether Abedi was helped.
"There has been huge progress made over the week and the speed of the inquiry remains the same. It will be a long investigation and it will take considerable time before we fully understand what has happened."
Over 1,000 officers 
Jackson said, "We are now more than seven days into the investigation into the tragic events of last Monday night at the Manchester Arena.
We have had over one thousand officers working on this investigation to piece together what happened and to understand if others have been involved.
"The scale of the investigation is enormous with over 7,000 entries on our actions log, which captures our lines of enquiry, within the Counter Terrorism Control room. We have almost 300 pieces of digital equipment, including phones, which we are working through and hundreds of witnesses to contact and take statements from.
He added that much of the investigation has been painstakingly working through Salman Abedi's last movements.
Police now have also have a good understanding of the likely component parts of the bomb and where these came from.
Our enquiries show Abedi himself made most of the purchases of the core components and what is becoming apparent is that many of his movements and actions have been carried out alone during the four days from him landing in the country and committing this awful attack.
However he added that, "It is vital that we make sure that he is not part of a wider network and we cannot rule this out yet. There remain a number of things that concern us about his behaviour prior to the attack and those of his associates which we need to get to the bottom of.
Police are especially keen to find out why Abedi kept going back to the Wilmslow Road area and we need to find the blue suitcase which he used during these trips.
Anyone with information should call the Anti-Terrorist Hotline in confidence on 0800 789321. If you have any images or footage that you believe can assist us then upload them to Ukpoliceimageappeal.co.uk or Ukpoliceimageappeal.com.