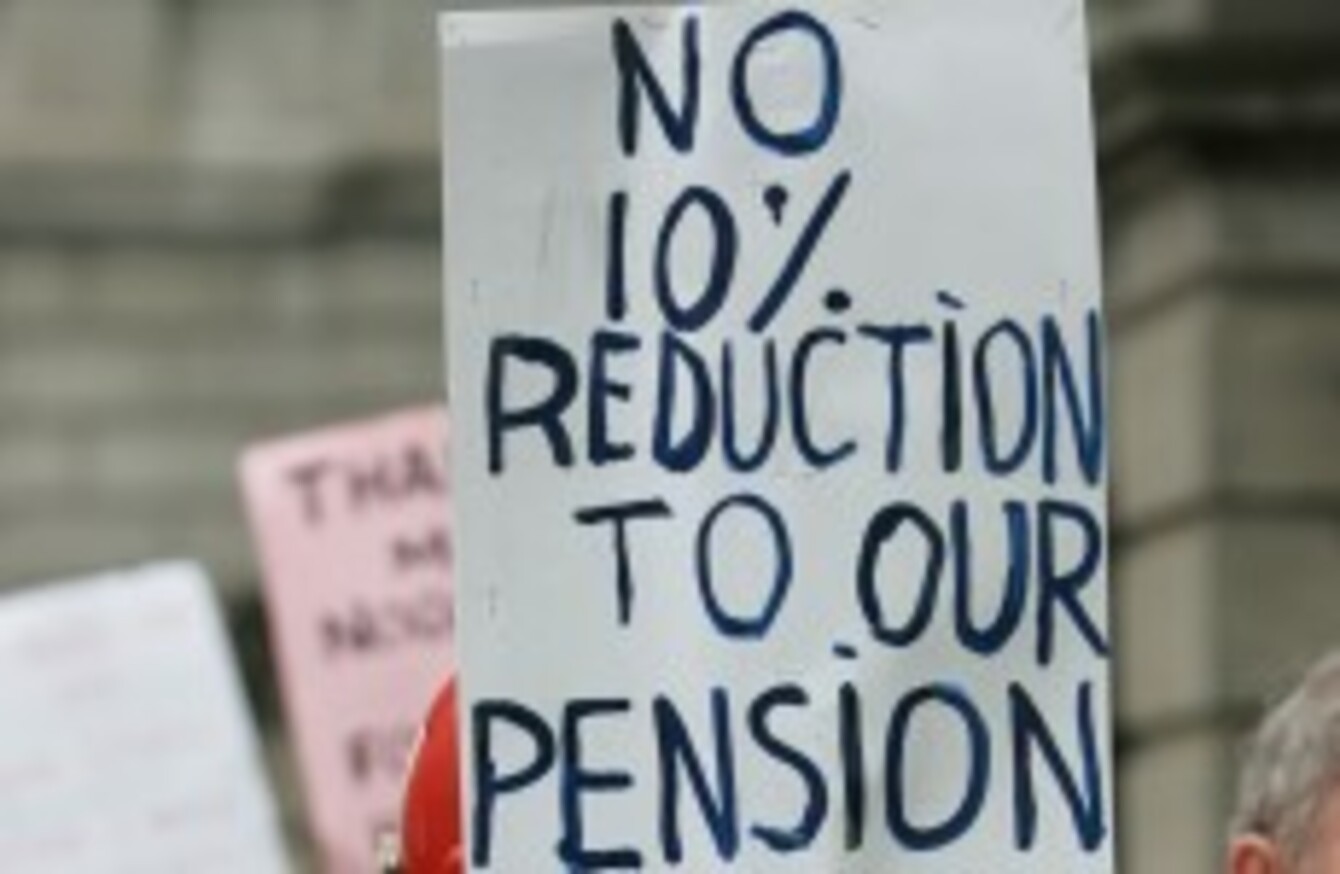 Workers protest the government's pension levy in 2011
Image: Eamonn Farrell/Photocall Ireland
Workers protest the government's pension levy in 2011
Image: Eamonn Farrell/Photocall Ireland
FORCING WORKERS TO start paying for their own retirements will put too much of a burden on both employees and businesses, according to one lobby group.
The Small Firms Association, which represents about 8,000 Irish companies, has rejected plans for a mandatory pension system in its submission to the government group charged with putting together the scheme.
Director Patricia Callan said the current pension system needed to be enhanced but her group was "by no means convinced" a compulsory scheme was the best option.
"Mandatory pension provision will prove costly to employees, to business and to the exchequer, without any associated benefits in the long term," she said.
As such, the willingness of both employees and employers to accept compulsory pension savings is seriously questionable."
In February, Tánaiste Joan Burton said the government was putting together a "universal retirement savings group" to overhaul the state's pension system.
It comes as an ageing population puts increasing pressure on the long-term funding of both public and private pensions. Ireland is currently one of only two countries in the OECD without a mandatory, earnings-related pension scheme to top up state benefits.
The state has also been rated as one of the worst countries in western Europe for looking after retirees' welfare.
'Unacceptable' added costs
One option for a mandatory pension scheme would follow the long-standing Australian model, which Burton has repeatedly cited as an example, in which employers pay set shares of workers' salaries into individual pension funds.
But Callan said many small businesses were still struggling to keep their doors open after the financial crisis and it was "unacceptable" to further add to their costs.
"Any direct contribution obligations on employers will simply add to the already high cost base (in Ireland)," she said.
Moreover, employers will be faced with demands for compensation by employees for any apparent reduction in their real, take-home income."
It is expected to be at least three months before the government working group reports back with its proposals.