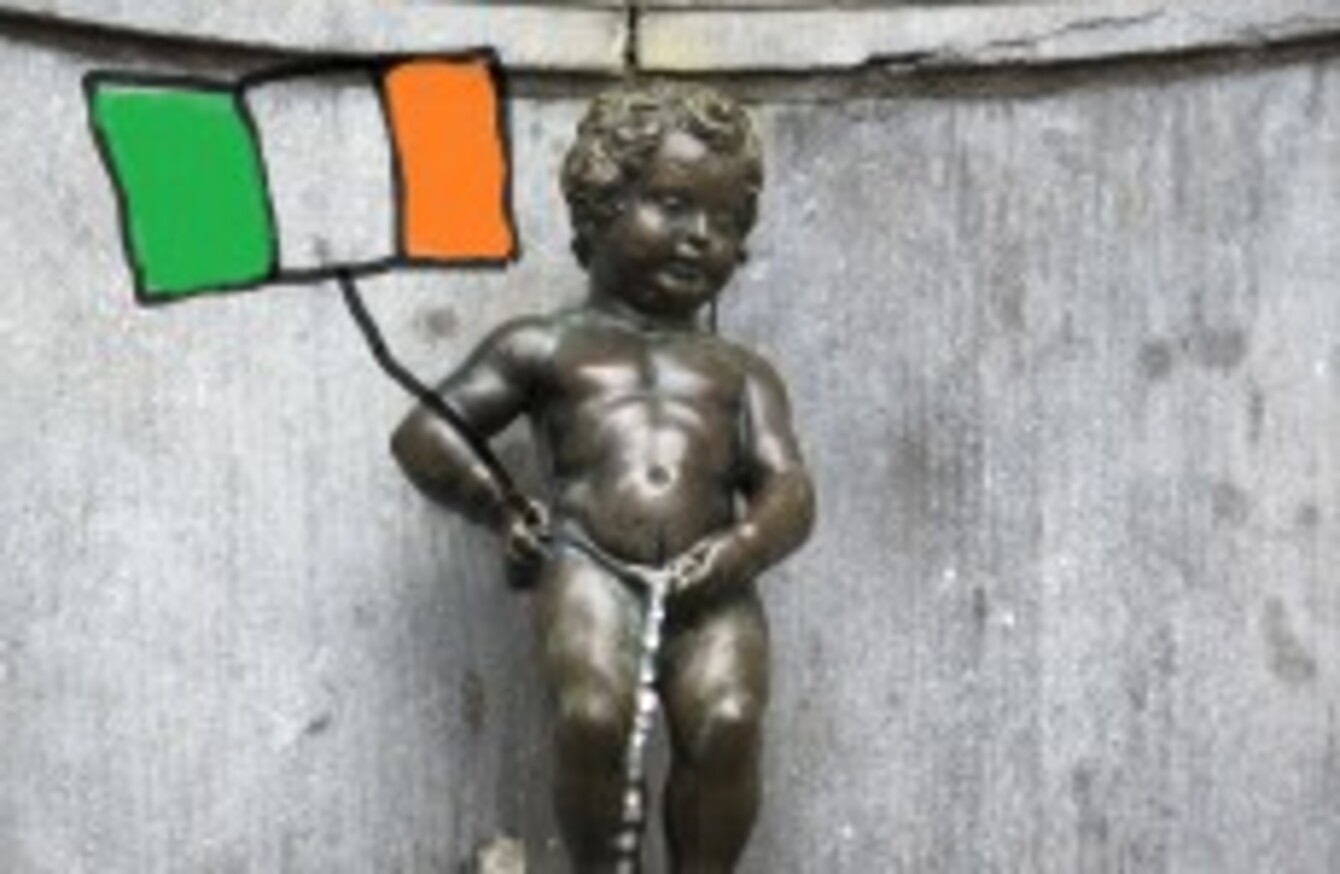 Non-artist's impression of how it may look tomorrow
Image: AP Photo
Non-artist's impression of how it may look tomorrow
Image: AP Photo
JUST BECAUSE YOU'RE 24 inches tall and made of bronze doesn't meant you can't get in on the act on  St Patrick's Day.
The Manneken Pis statue in Brussels is getting some new threads tomorrow to celebrate the links between Ireland and Belgium. Well, there's always our shared appreciation of waffles. And Audrey Hepburn's dad lived in Dublin for three decades. That counts.
Anyway, the 395-year-old statue will be dressed in Irish clothes from tomorrow to celebrate St Patrick's Day.
Minister of State for European Affairs Paschal Donohoe will be unveiling the statue on Sunday as part of his trip to Belgium to promote links between the two countries.
It's not the first time that the statue has gotten dressed up to celebrate big events. Here he is as Nelson Mandela in 2004:
And this is him dressed as a Polish shipworker:
Then there was the time he got to dress up as an African dairy farmer and peed milk:
And not forgetting his excellent Hungarian Hussar's uniform:
We're definitely looking forward to seeing him in some Irish get-up tomorrow.
(All pics: AP Photo)