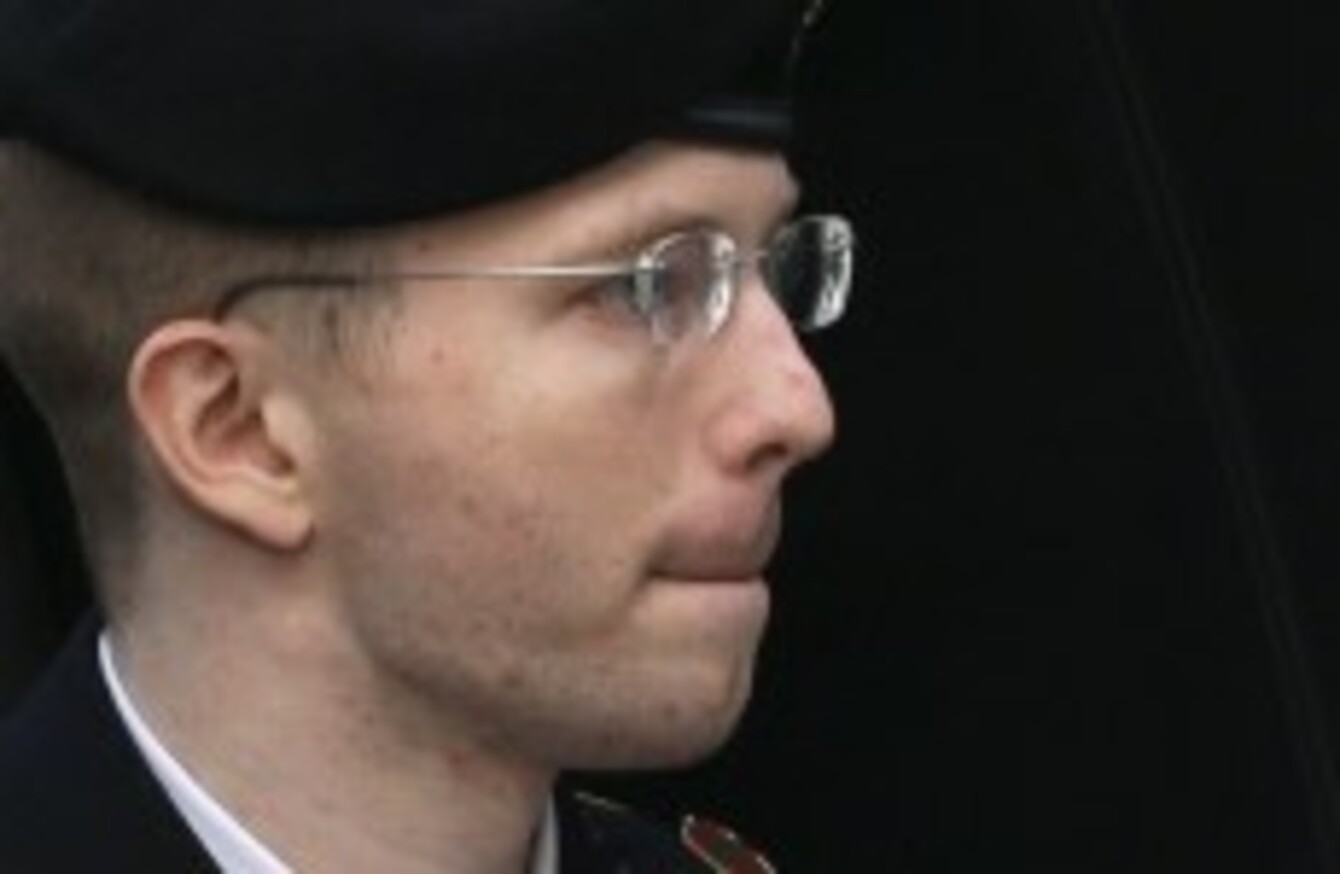 Image: Patrick Semansky/AP/Press Association Images
Image: Patrick Semansky/AP/Press Association Images
BRADLEY MANNING HAS escaped the maximum 90-year sentence for espionage but will still spend the next 35 years of his life in prison.
The 25-year-old was also dishonourably discharged from the US Army for his role in leaking classified information to whistleblower website Wikileaks.
The former Private was found guilty of espionage earlier this year and appeared before military judge Colonel Denise Lind today for sentencing.
As he stood ashen-faced at the Fort Meade courtroom, the judge said, "You are sentenced to 35 years and ordered to be dishonourably discharged."
US military prosecutors had called for Manning to spend at least 60 years in jail to "send a message" to any soldier thinking of doing something similar.
The soldier was cleared of aiding the enemy – the most serious charge he faced – but was found guilty of 20 of 22 counts related to his leaking of a huge trove of confidential US diplomatic cables, government records and military logs relating to the wars in Iraq and Afghanistan.
The ex-army intelligence analyst took to the stand during his sentencing hearing last week and apologised for hurting the United States, saying that he did not believe that it would cause harm at the time.
Manning's supporters held protests outside the gates at Fort Meade today ahead of the hearing. They held 'Free Brad' banners and flags.
Additional reporting by AFP