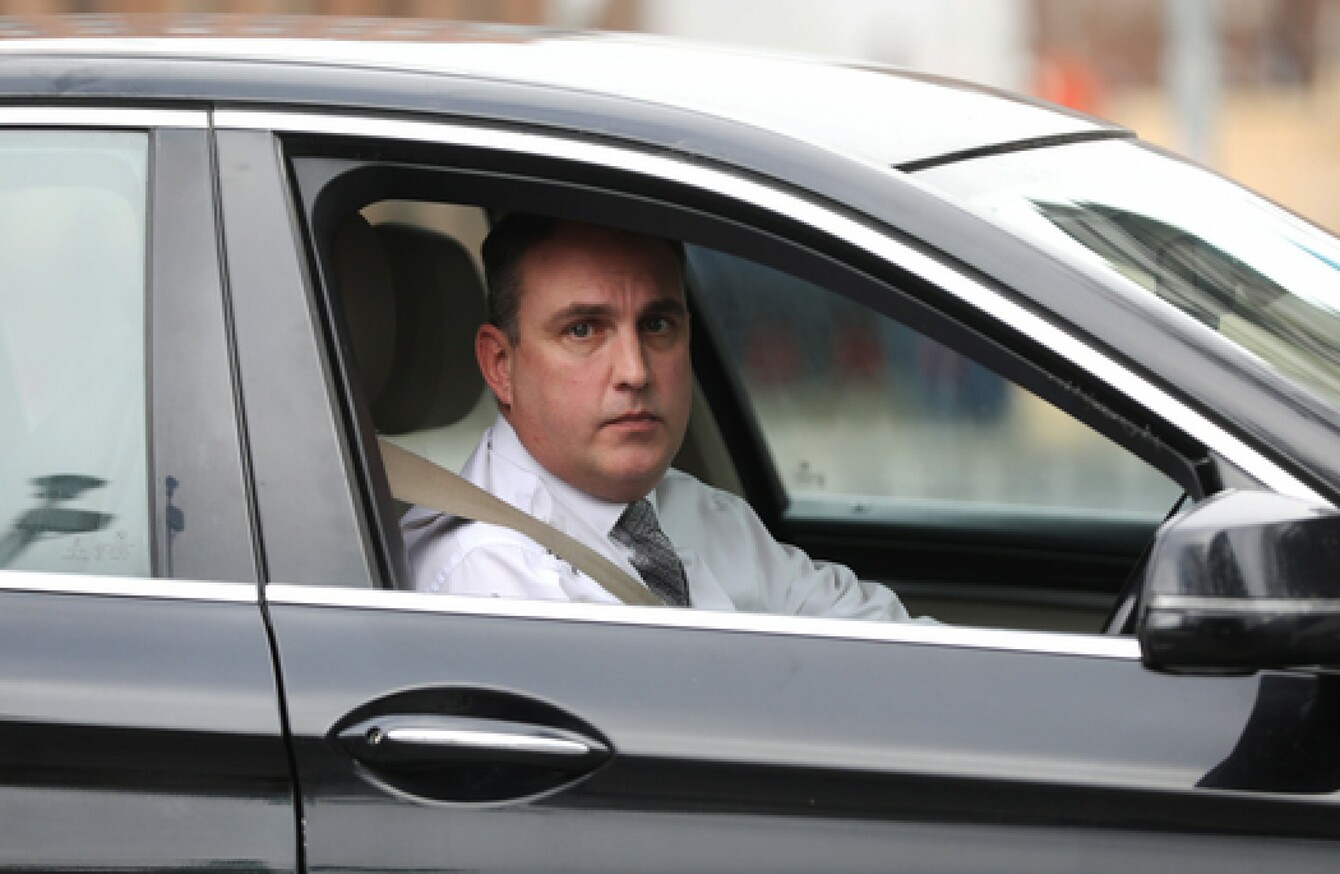 TD Marc MacSharry says his comments did not apply to hard-working public servants.
Image: Leah Farrell
TD Marc MacSharry says his comments did not apply to hard-working public servants.
Image: Leah Farrell
SENIOR CIVIL SERVANTS have called on Sligo-Leitrim TD Marc MacSharry to withdraw comments he made accusing some public servants of laziness and using the Covid-19 crisis as an excuse to "lie on the couch and watch box sets". 
In a statement, the Association of Higher Civil and Public Servants has called on MacSharry to withdraw "the ill-informed and ill-considered  comments he made about public servants in the Dáil this week, and to apologise for the hurt and offence he has caused".
The group said it had been contacted in large numbers by members who wished to complain about the remarks. 
"They are, quite properly, offended and hurt  at his blatant disregard, for what has been a national collective effort to navigate through the worst pandemic in living memory, led in no small way by our civil and public service," said the statement.
It is not only civil servants, but MacSharry's party colleague, senator Malcolm Byrne has also called on the comments to be withdrawn. 
"I believe Marc MacSharry should withdraw his remarks. There are many public servants whom I know who have worked exceptionally hard and been particularly innovative over the period of lockdown. I think his comments are ill informed. His views are not shared among my Fianna Fáil colleagues."
Earlier this morning, MacSharry acknowledged his comments will not be popular, but he stands over his words.
The controversy began with a debate this week on the Social Protection Bill where MacSharry spoke about some civil servants who he said: "frankly, Covid-19 has been great cover for doing nothing".
He described his dealings with one State agency which will not have people back in that office until the end of August. 
"Most people have been allowed to return to work, particularly in the private sector," he said, stating that if people are working from home, they should be able to continue their work online and on the phone.
"Many elements of our State agencies, Departments and local authorities, however, are using this situation as cover to lie on the couch and watch box sets, returning an odd call here and there and doing the maximum of the minimum to tick over during this period. Productivity has fallen and that is unacceptable," he said.
"Whether it is opportunism, coming from the labour relations side, laziness and-or poor management, it needs to be addressed because the country needs all its officials working at full tilt to get productivity levels up to the maximum so we get through this crisis in the best possible way," he added.
'Evocative'
Today, MacSharry defended his comments on RTÉ's Today Show with Sarah McInerney, stating that the remarks were "evocative" and a "figure of speech" used to illustrate the point he was making.
"I'm afraid it gives me no pleasure to do it, but I must stand over the comments," he said.
During his 13 minute speech, he said he commended the civil service workers who have been hard at work throughout the pandemic crisis, adding that he was praising the staff in social welfare for the extraordinary work that they've been doing.
#Open journalism No news is bad news Support The Journal

Your contributions will help us continue to deliver the stories that are important to you

Support us now
However, he said a number of people have contacted him over the last number of months concerned about the matter.
"And inevitably such comments would bring the anger of many of the hard-working people who are in spare bedrooms or kitchen tables over the last period of time but it doesn't take from my view, in terms of this point needing to be made. And I think that the public at large, cannot be expected to accept mediocrity dressed up as efficiency on a consistent basis.
"Of course, such comments aren't popular, but it needs to be said. And that's something that nationally we need to address," he said, though he acknowledged that some people are annoyed with him about his remarks.
He clarified that the comments did not apply to those that are working hard in the public sector. 
"This isn't about getting votes. Will this lose me votes? Absolutely, it will. But if politics was just about populism… I would have joined Sinn Féin or become an Independent years ago," he said.
The AHCPS said in its statement public servants go about their work in a dutiful and conscientious way "and they are not expecting plaudits but equally they deserve respect and informed comment".
"Interventions like those made by Deputy Marc MacSharry in the Dáil this week are more akin to the populists politics we have seen on the rise in other countries – they should be withdrawn," concludes the statement.
Sinn Féin housing spokesman Eoin Ó Broin confirmed he has written to Micheál Martin about the comments, which he said were "wrong, offensive and divisive".