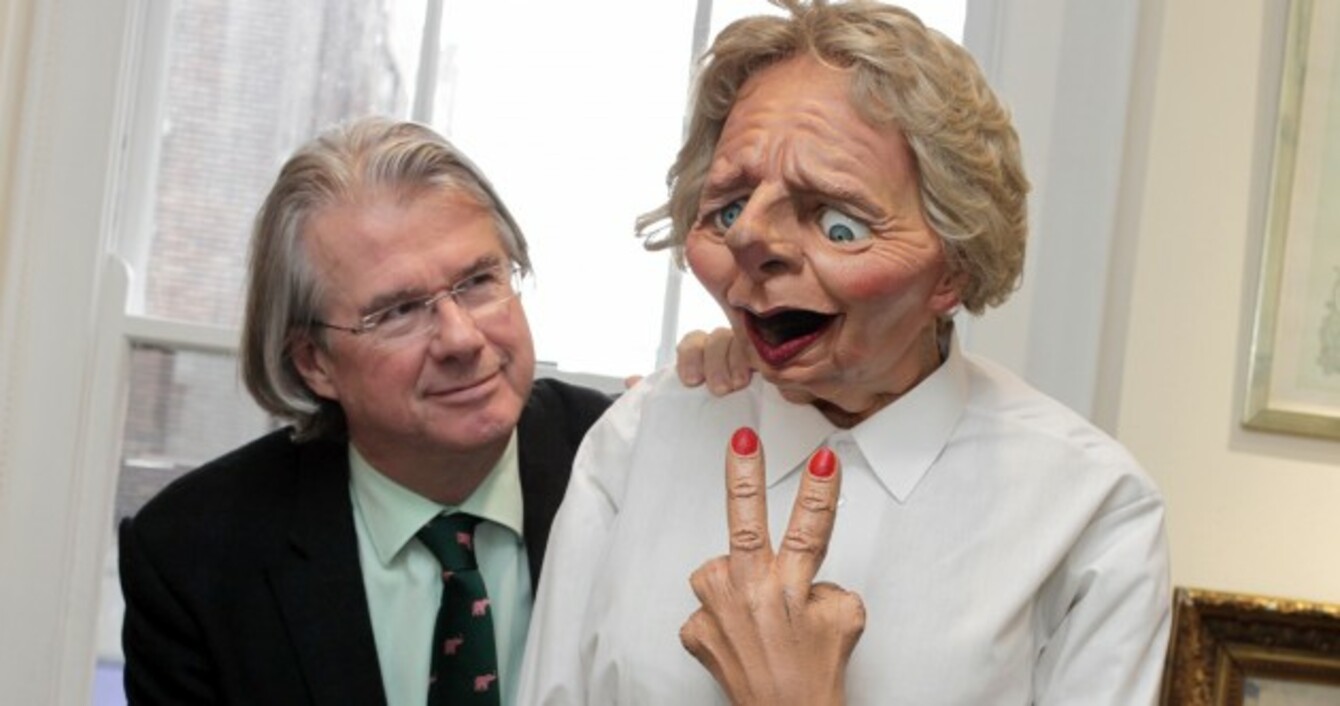 an Whyte, Managing Director of Whyte's, with the iconoc puppet
Image: Photocall Ireland
an Whyte, Managing Director of Whyte's, with the iconoc puppet
Image: Photocall Ireland
THE SHARP-FEATURED Margaret Thatcher puppet pictured here will be remembered well (if perhaps not fondly) by many TV viewers of a certain age; in fact, it's quite possible the caricature haunted more than a few nightmares.
The Thatcher puppet – handbag swinging by her side, two-fingered salute always at the ready – was the runaway star of satirical show Spitting Image, which was hugely popular in the UK and Ireland throughout the 1980s. After the departure from the political scene of the 'Iron Lady' in 1990, ratings steadily declined (there was only so much interest a grey, pea-loving John Major could generate) and the show was eventually axed in 1996.
So, in the (admittedly unlikely) event that you've always dreamed of owning a life-sized figure of a deceased British prime minister, now's your chance: she goes under the hammer this Saturday at the Whyte's 'History, Literature and Collectibles' Auction at the Freemason's Hall on Dublin's Molesworth Street.
One snag – you'll to have more than a few euros to spare: the reserve is set at €1,500.