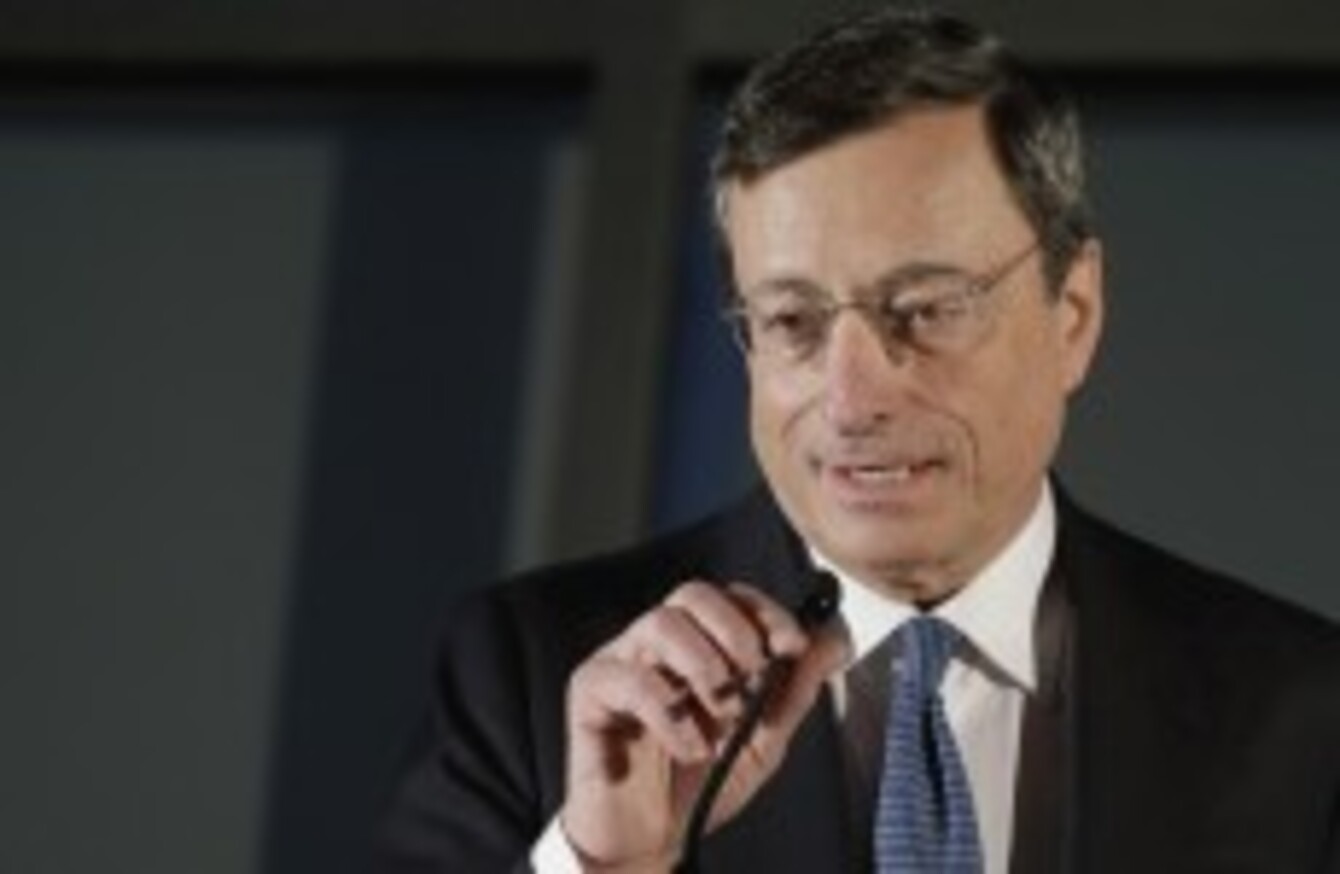 Image: Michael Sohn/AP
Image: Michael Sohn/AP
THE PRESIDENT of the European Central Bank has said he fully supports Germany's proposals to give the European Commission extra power to scrutinise national budgets – including the power to veto them and demand changes.
Mario Draghi has backed the proposals, from Germany's finance minister Wolfgang Schauble, that the Commissioner for Economics and Monetary Affairs should have the power to 'police' national budgets, which in some cases would mean the power to block them and demand changes.
Draghi said the move was necessary in order to inspire confidence in eurozone member states – and that the only way of ending the current crisis of confidence was for individual countries to hand over some of their sovereignty.
"I am certain: if we want to restore confidence in the eurozone, countries will have to transfer part of their sovereignty to the European level," Draghi told Germany's Der Spiegel news magazine.
Though Draghi acknowledged that European governments had "taken steps that would have been unthinkable a year ago", this "is not enough".
The Italian also commented that some governments did not realise the level of sovereignty they had already sacrificed by running budget deficits which could only be overcome by borrowing money from the bond markets.
Germany's proposals would require amendments to the EU's founding treaties – which, in turn, would require a referendum in Ireland before it could be approved.