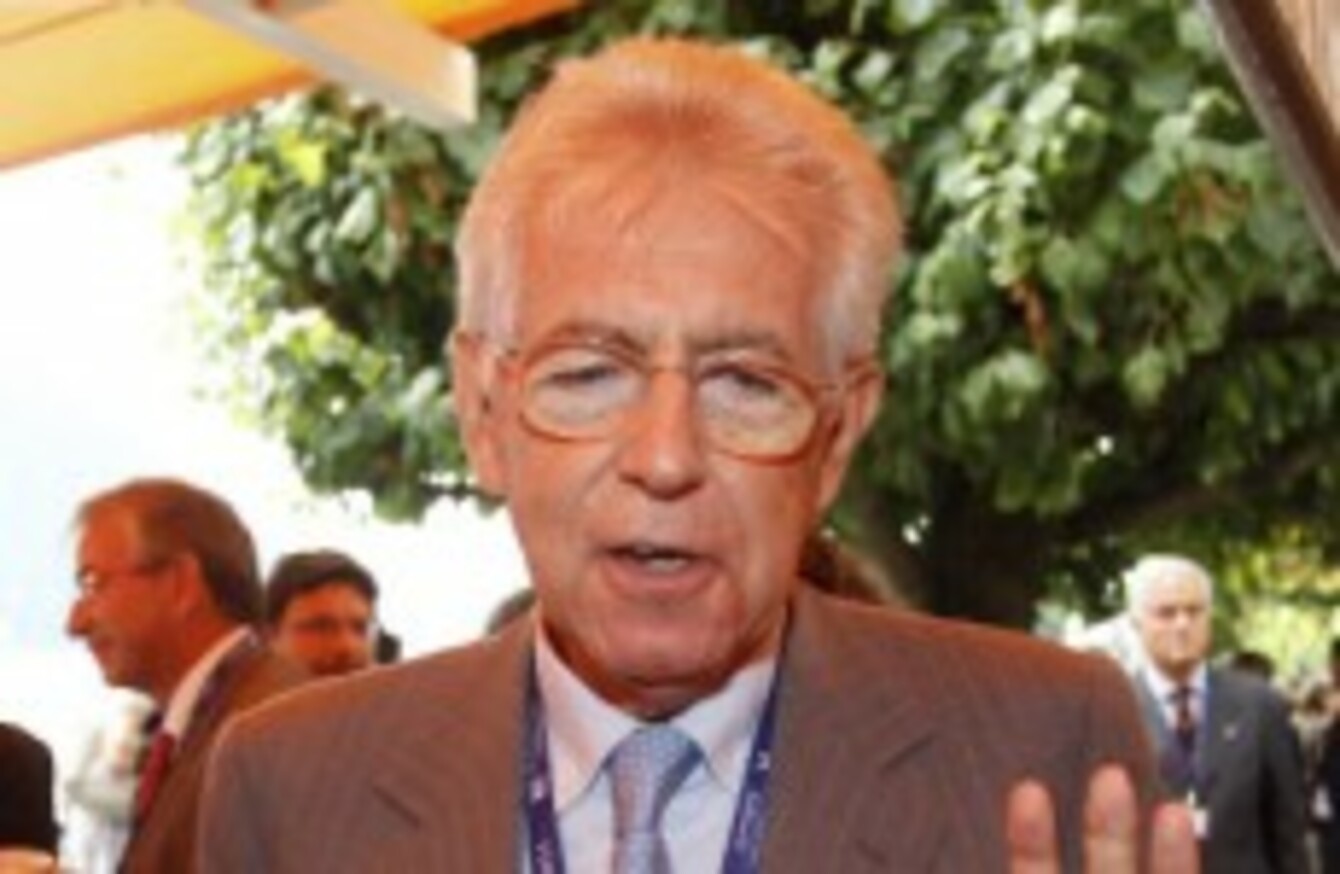 Mario at the "Intelligence on the World, Europe, and Italy" economic forum in September.
Image: Luca Bruno/AP/Press Association Images
Mario at the "Intelligence on the World, Europe, and Italy" economic forum in September.
Image: Luca Bruno/AP/Press Association Images
IT LOOKS LIKELY that Mario Monti will take over from Silvio Berlusconi as Italy's new prime minister.
There are very few comparisons to be drawn between the two politicians – their shared career choice and membership of the PDL party being two of the only similarities.
Monti's wikipedia page doesn't even have a "controversy" section, never mind installments on sexual scandals, jokes and blunders and legal problems that fill the content of the current Italian premier's entry.
Here are some other facts which differentiate the 68-year-old from the women-loving, crooning, party-going Berlusconi.
He is a professor (and head of Milan's respected Bocconi University, where he obtained his undergraduate degree).
He pursued his graduate studies at Yale University.
He is an economist (specialising in banking systems).
He was the European Union's commissioner for competition for 10 years.
He is famous for bringing Microsoft to trial before the European Court of Justice for anti-monopoly proceedings. (Berlusconi's affairs with Bill Gates climaxed when the American billionaire slammed the PM for his "stingy foreign aid" stating he cared more about his own baldness than the world's poverty.)
He was the first chairman of the Bruegel institution, a European think tank set up in 2005.
He is a senator for life in Italy (which sounds rather impressive).
Goldman Sachs approve, calling his appointment the "most market-friendly outcome".
He is often referred to in the Italian media as a British-like or Anglo-Saxon figure.
His hobby is studying Ancient Egypt and he is a patron of a museum specialising in archaeology.
On the personal side of things, Monti is married and a father of two. In many ways he is the antithesis of the controversial figure that Italians voted into office in May 1994, June 2001 and May 2008.
Born in Varese in Nothern Italy, Monti graduated from Bocconi and Yale before teaching at the University of Turin. He then returned to his alma mater – first as a professor and then as its dean.
His first appointment in Brussels came in 1994.
Following his appointment as a senator for life on Wednesday, he entered the chambers to a round of applause this morning. As a renowned economist and well-known academic, Monti is seen as a "safe pair of hands".
He fiercely supports the euro and is a proponent of the single market.
The Financial Times says that Romans are already excited about the benefits the "Mario Monti impact" could have on Italy's debt pile.
Earlier today, the Italian Senate approved economic reforms which pave the way for a transitional government led by Monti.
Another vote on the austerity package being demanded by the EU is expected to take place in the lower house tomorrow. Speculation is mounting that Berlusconi will tender his resignation on Saturday night following this crucial vote.