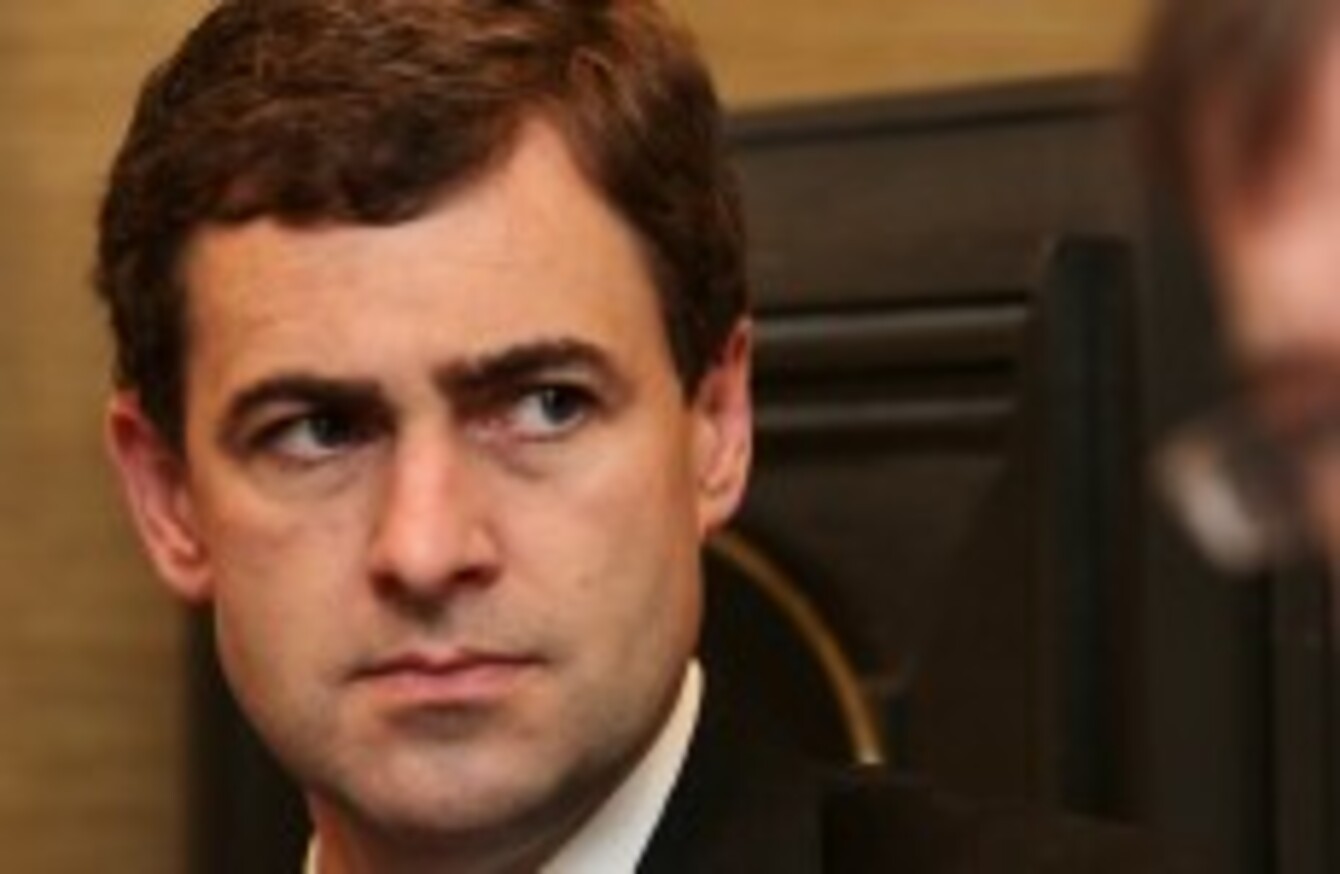 Image: Sam Boal/Photocall ireland
Image: Sam Boal/Photocall ireland
SENATOR MARK DALY'S plan to recall the Dáil for a debate on transplant legislation may not go ahead following a letter from the Chief Whip's office to all Deputies that states such a move would be "redundant".
The letter from Paul Kehoe on the advice of the Attorney General stated that it would be illegal to annul the legislation that Minister for Health James Reilly has already signed into law:
Regulations made under the European Communities Act 1972 may not be annulled unless the Joint Committee on European Affairs recommends to the Houses of the Oireachtas that such regulations be annulled.
The note seen by TheJournal.ie also added:
There is no recommendation of the Joint Committee in respect of Statutory Instrument No. 325 of 2012 – European Union (Quality and Safety of Human Organs Intended for Transplantation) Regulations 2012 – so any recall under section 4(2) of the 1972 is redundant. "
The Fianna Fáil Senator, who was nominated to the Seanad by the Irish Kidney Association, is outraged and told TheJournal.ie that "this is the first time in the history of the State the government has published advice from the Attorney General".
"This is interference that has never happened previously," added Daly. "It is clear that they are trying to stifle debate".
Daly said that their legal advisors told them the Attorney General's advice is "incorrect" and Daly is awaiting on more legal advice as to what their next move should be.
Seanad recall
Daly has already successfully recalled the Seanad on the transplant legislation and they will meet on August 20.
He said he needs 56 signatures to recall the Dáil and so far he has 36. Earlier today, Independent TD Shane Ross said he would "sign the letter for a Dáil recall on the issue of organ donations":
The recalls are based on legalisation about the implementation of an 'opt-out' system for organ donation and the lack of a National Transplant Authority overseeing the operation.
Daly also raised concerns over the lack of organ nurses in every hospital. They implemented the scheme in Britain and it has already increased organ donation by 50 per cent over five years.
Daly says that the proposed system is seriously flawed, adding that James Reilly had added an EU directive into Irish law, months before the Oireachtas health committee had discussed a system of presumed consent.
Daly feels the legislation will solve little for the 650 people on transplant waiting lists.
"We tried to have the law debated prior to the Minister signing it and that didn't happen.

"This is the first law in relation to organ donation in the history of the State and it doesn't go far enough.The issue here is the 650 people who are on the transplant lists. They will not be helped by these laws. Our broken transplantation system will not be fixed.