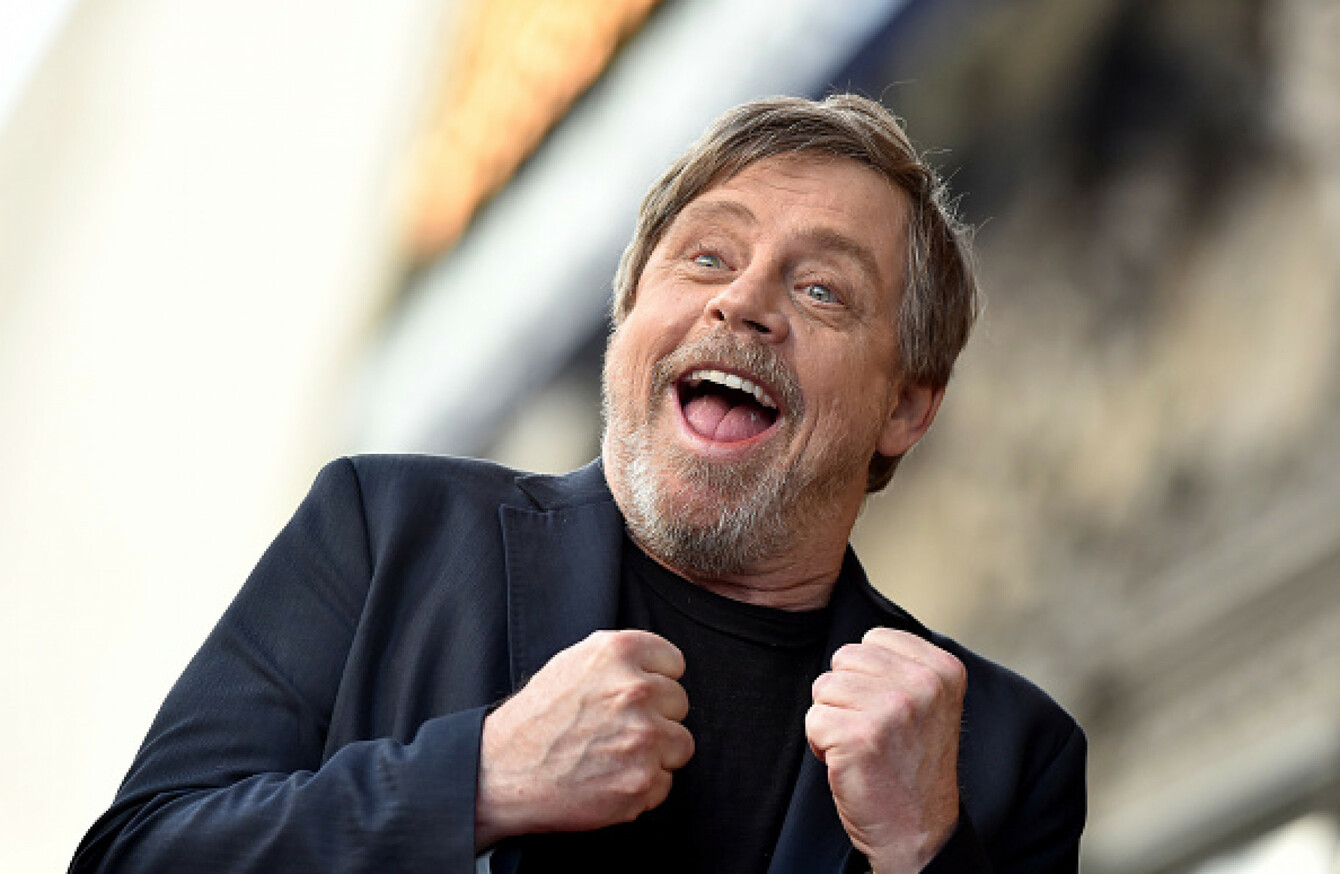 Image: FilmMagic
Image: FilmMagic
STAR WARS ACTOR Mark Hamill will attend Dublin's St Patrick's day parade as the event's first ever "International Guest of Honour".
Hamill will watch the parade from the presidential stand along with President Michael D Higgins.
The actor famous for playing Luke Skywalker tweeted that he was looking forward to meeting Michael D and drinking a mug of green milk.
The new role has been created to celebrate the achievements of an individual from the worlds of business, the arts, or the media, who has a significant connection with Ireland.
The festival's CEO Susan Kirby said they have been considering creating the role for several years.
"There are so many examples of Irish people and the diaspora achieving eminence across many different art forms and disciplines worldwide. Many of these have a special connection with Ireland and we want to celebrate and recognise this," she explained.
Mark has a special affinity to Ireland through his filming of Star Wars and family history and has done much for our film industry.
Skellig Michael featured prominently in the latest installment of the movie franchise, Star Wars VIII: The Last Jedi.
The island was used as the setting for Skywalker's isolated refuge and Hamill repeatedly spoke of how much he loved filming in Kerry.
But that's not Hamill's only connection to Ireland. The actor's great-grandmother Elizabeth Keating was born in Kilkenny in 1873, and left Ireland for America when she was a teenager.
Hamill isn't the only high-profile actor involved as the parade will be led by Liam Cunningham, who is best known for playing Ser Davos Seaworth in Game of Thrones.
More than 2,000 people will take part in the parade which will make its way through Dublin city centre on Saturday afternoon.