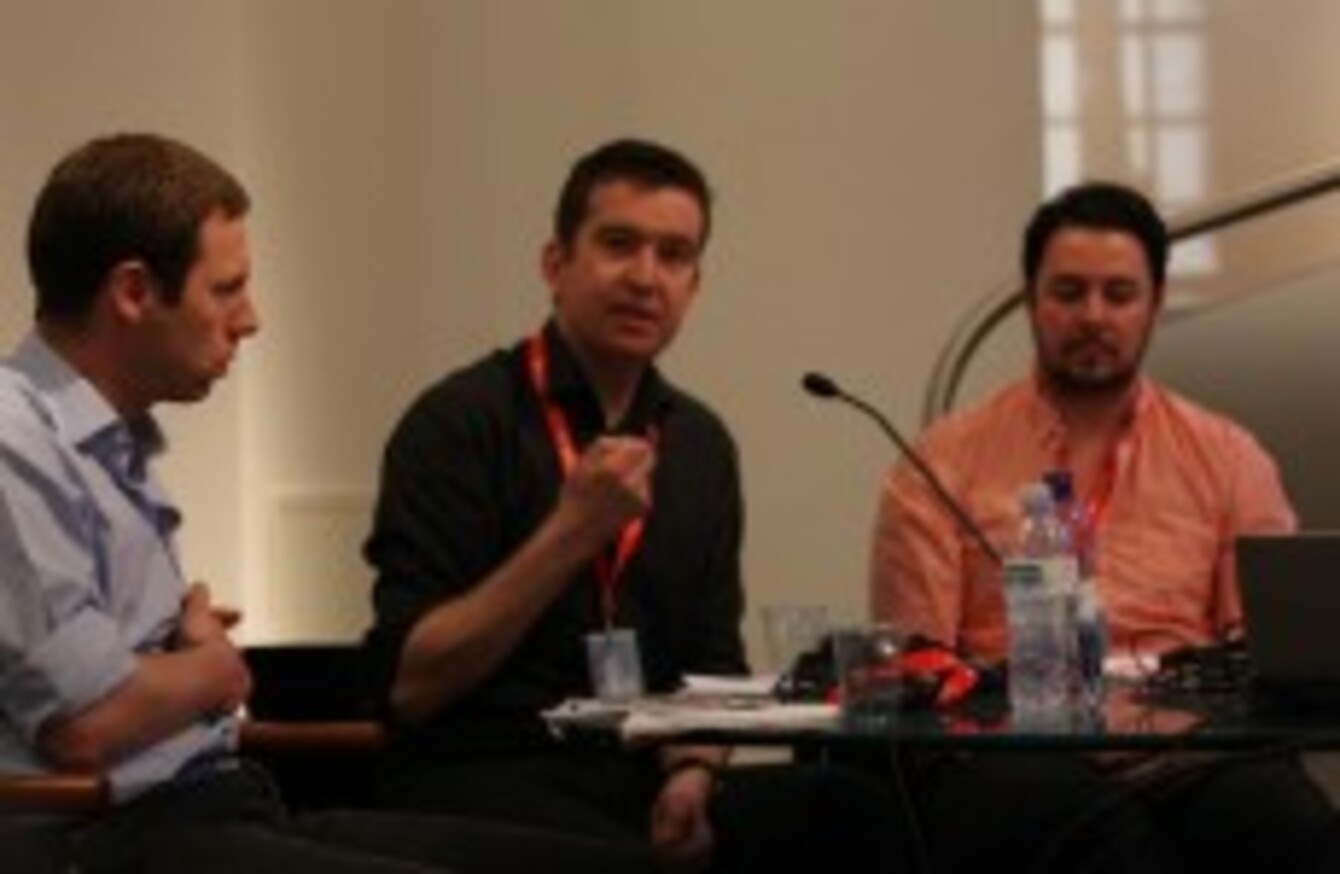 Mark Little (centre) speaking at a journalism conference
Mark Little (centre) speaking at a journalism conference
THE MEDIA HYPE and TV coverage that surrounded the missing Malaysia Airlines flight MH370 is "sucking the life out of journalism" according to Mark Little, founder of digital media agency Storyful.
"The days of 24/7 breaking news on television are over," he said.
"The Malaysian Airlines disaster was a simple story where there was no video and no real facts and there was nothing to support a lot of the discussions that were taking place, but because there was ratings for them, they just kept talking and filling in gaps with baseless speculation," he said.
Little spent nearly two decades working as a presenter and journalist for RTÉ before founding Storyful in 2010. He sold his company to Rupert Murdoch's News Corporation for €18m last December.
"The problem is that we've got these big international broadcasters with these 24-hour discussion programmes that they have to fill with discussion and conspiracy theories," he said.
What we're seeing here is a form of journalism that is past its sell-by-date. Really we should be looking to get expert opinion rather than this constant discussion about events that in some ways defy description.
It's sucking the life out of journalism and it replaces the hard forensic graft of finding facts and making sense with commentary and opinions that people have no qualifications to have.
The Malaysian Prime Minister Najib Razak said on Monday that the missing flight MH370, which had 239 passengers on board, ended up in the Indian Ocean, around 2,000km off the coast of Perth, Australia.
According to Little, who presented Prime Time on RTÉ, "the answer was there right in front of us but it was overlooked in this mad desire to get air-time".
At the end of the day the mystery has been solved by smart people working for a satellite company who used 200 year old principles to geo-locate the location where the plane went down.
Mark Little was speaking at the News Academy conference in Croke Park.

If you're unable to view the Soundcloud file above, click here to listen to it.