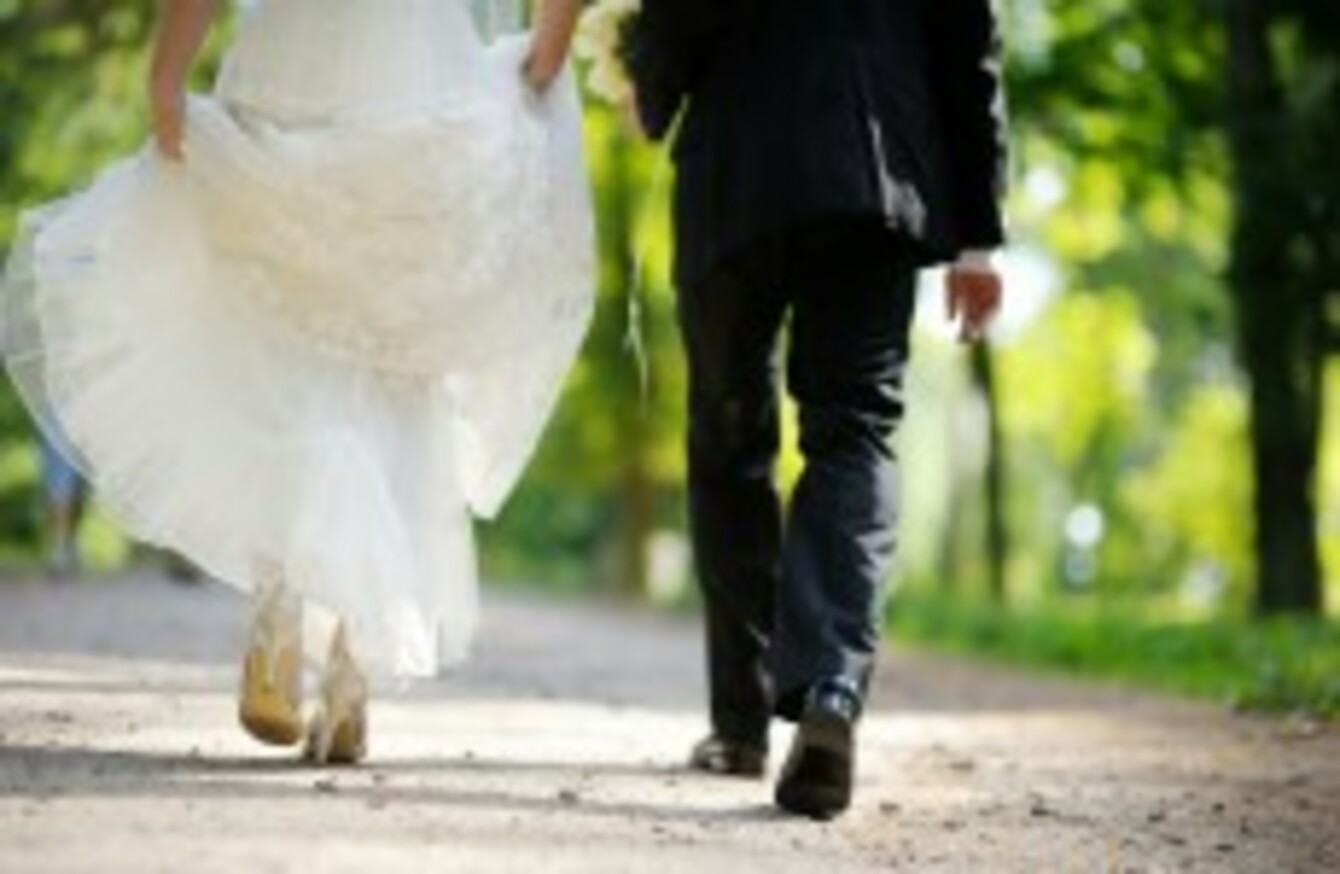 Image: Shutterstock
Image: Shutterstock
FIGURES FROM THE Department of Social Protection shows that more people are having non-religious marriage ceremonies in comparison to 2007.
Non-religious marriages now account for 29% of all marriages, up from 23% in 2007.
Between 2000 and 2007, the number of marriages was on the rise, but since then they have been declining.
The total number of marriages registered in 2013 was 20,670. This is a decrease of 9% or 2,120 in the number of marriages as compared to 2007 figures.